Virtual networking is here to stay. Here are four tips to help you prepare to network over Zoom or the phone and make the most of your conversations.
Virtual networking is all the rage right now, and it will likely continue to be a huge part of how we connect. Here are the four things you should know about virtual networking before you start reaching out:
1. You Can Network with Pretty Much Anyone
Virtual networking opens up the possibility of networking with people across the country and around the world. Since there's no need to find a physical location to meet, you can network with pretty much anyone (as long as you have their contact information).
Reach out to anyone and everyone that you admire in your professional field, no matter where in the world they are. If you don't have anyone particular in mind, look up some of the major companies in your industry and check the staff pages on their websites – you'll likely find relevant professionals there, along with their bios and contact information.
LinkedIn is also a prime resource for finding professionals to connect with – you can always start with people who went to the same college as you, since that gives you a built-in talking point!
Pro Tip: People love to talk about themselves, especially to someone who is going to be a keen listener. Use this to your advantage when you're reaching out – you'll be surprised who emails you back.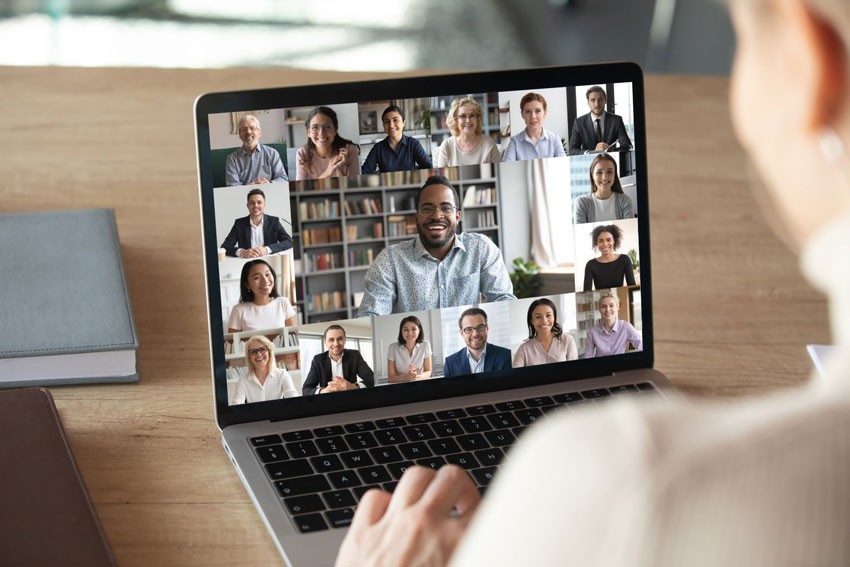 2. Know Your Video Call Etiquette
A meeting over Zoom or the phone is a lot like meeting in person, but it's not quite the same.
Whether you're networking one-on-one with someone in your industry or logging on to attend a big virtual networking event, preparation is key.
The most important thing to prepare for a video call is the environment you'll be making the call from. You don't necessarily need a ring light and backdrop, but make sure your background is distraction-free. Make up your bed if it's visible, sit near a window or a lamp so you're not in the dark and tell your roommates not to walk behind you or run the blender until you're done.
Pro-tip: Have a Zoom meeting with just yourself so you can see what your background looks like before you hop on a video call.
3. Dress for Success
Just because you're only meeting someone over a screen doesn't mean you can't look the part – especially if it's a video call.
Put on your business professional attire, touch up your face, comb your hair and brush your teeth. This shows the person on the other end of the call that you're taking this meeting seriously and that you put in some effort before you turned on the camera.
Pro Tip: While you only need to be dressed up above the waist, you might find it helps your mood to be dressed head to toe.
4. Accept That WiFi Issues Can (and Will) Happen
WiFi issues happen to everyone and people across the working world deal with them every day. While annoying, it's a common issue many people face, so there's no need to be embarrassed if it happens to you.
Be ready ahead of time for the possibility of losing your WiFi signal mid-meeting. If you're meeting with someone one-on-one, make sure you have their cell phone number or email so you can contact them and let them know what's going on if your signal drops.
Pro-tip: If it happens to you, don't panic. Apologize for the inconvenience and get back on track as soon as you can.
* * * *
Virtual networking is a great way to connect with other professionals, no matter where in the world you are. Don't be nervous about networking – at the end of the day, it's just getting to know someone new. The key is to be authentic and seek to do more than just find a job opportunity.
About the Author

Follow on Twitter Visit Website More Content by The Washington Center