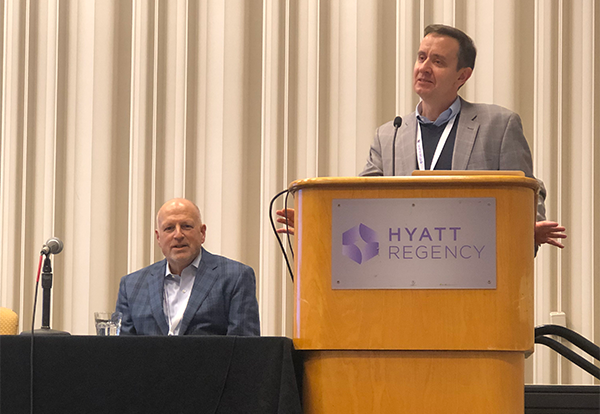 During the 2019 AAC&U Annual Meeting, TWC attended a session titled Relationships Matter: Moving Relationship-Rich Experiences from the Periphery to the Center of Undergraduate Education.
The session was presented by Dr. Leo Lambert, President Emeritus of Elon University and TWC Board Member, and his colleague from Elon, Dr. Peter Felten. Here are five takeaways from the discussion:
A good undergraduate education is relationship-rich. Quality relationships affect students' careers and well-being, so it is imperative that campuses create inescapable opportunities for a relentless welcome.
In a poll of over 4,000 graduates, those students who indicated they had at least one significant relationship were satisfied or extremely satisfied with their college experience and describe college as "worth it." Most students have said that they met the most significant person who had an impact on them in their first year.
Relationships aren't just good for students—they're good for everyone on campus. When professors know their students, they can provide just-right challenges for them.
Students and faculty have feelings of fear, shame, and impostor-syndrome. Relationships can help reduce these feelings and are a key factor in retention rates, analytics, and performance.
Having a web of relationships—peer mentors, faculty, staff—can take the pressure off a single faculty member and help them feel that they are not alone. This means no door is the wrong door -- anyone can connect students to what they need.
Relationships aren't just good for students—they're good for everyone on campus.

Relationships Matter: Moving Relationship-Rich Experiences from the Periphery to the Center of Undergraduate Education
About the Author

Follow on Twitter Visit Website More Content by The Washington Center