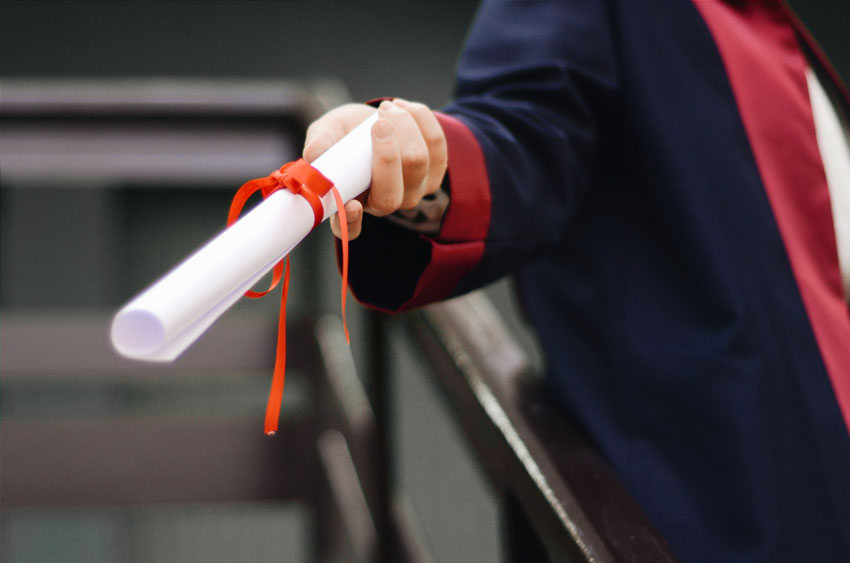 Every year, millions of college graduates enter the job market. We break down common myths about the college-to-career transition so you know what to really expect.
Myth: Finding a job is quick, and if I don't have a job lined up after graduation it's because I did something wrong.
The job search is difficult and it can be especially difficult for recent college graduates. Yes, some people graduate college with jobs lined up, but that's rarer than you may think. The truth is, the average college graduate will spend about three to six months looking for their first job.
And yes, model students with 4.0 GPAs and six internships and tons of connections are included in that statistic. So, if you find yourself at commencement without a job lined up, you're not alone.
Job hunting is as much about your skills and qualifications as it is about patience. You could be a "perfect" candidate for a job and still not get it. What's most important is that you don't let the time you spend unemployed discourage you.
Trust your worth and qualifications -- keep adjusting your resume and cover letter, keep practicing your interviewing, keep applying. Know that it may take some time but that your patience will be rewarded.
Myth: My first job out of college is important, so I should be picky and wait for the right one.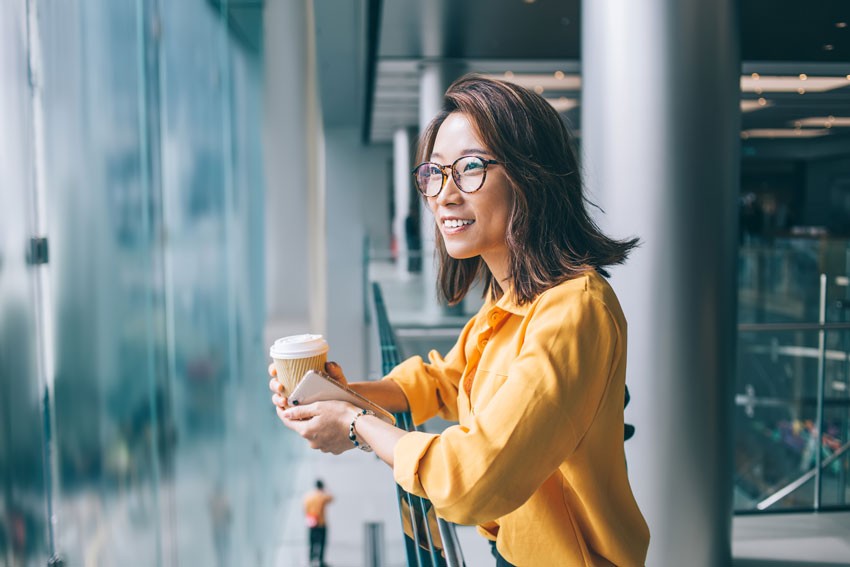 Your first job is special -- it's an important milestone in your career. But, it doesn't define the rest of your career as much as you might think. Think of how many times you thought about switching your major during your four years in college, or taking up fencing, or auditioning for the play, or trying to walk onto the basketball team.
The average person will make 5-7 career changes during their time in the workforce. That's not just getting a new job every few years, but switching gears to a totally new industry or specialty.
Your career journey isn't linear, and just because you start your career in one place or industry doesn't mean you have to stay there.
Myth: My major dictates what kind of job I get.
Here's an experiment. Ask a staff member (not a professor) at your university what they studied as an undergraduate. The answers will probably surprise you.
The most important parts of the job search are your skills and your passions. Those will likely be informed by your major, but not defined by them. After all, very few job titles directly correlate to a major in college.
Be creative in the kinds of jobs you're looking for and don't be worried about not having had the "right" major for the job. Depending on your skills you'll probably be qualified for jobs in a variety of industries.
Your career journey isn't linear, and just because you start your career in one place or industry doesn't mean you have to stay there.
Myth: Everyone has it all figured out except for me.
You may be looking around at your peers and thinking that everyone's got it all figured out except for you. But that couldn't be further from the truth. After graduation, it's totally normal to have doubts and concerns about what's next and you will definitely not be the only one who doesn't have it all figured out.
And if you're looking for guidance on how to get ready for the college-to-career transition, consider signing up to learn more about our Academic Internship Program.
About the Author

Follow on Twitter Visit Website More Content by The Washington Center