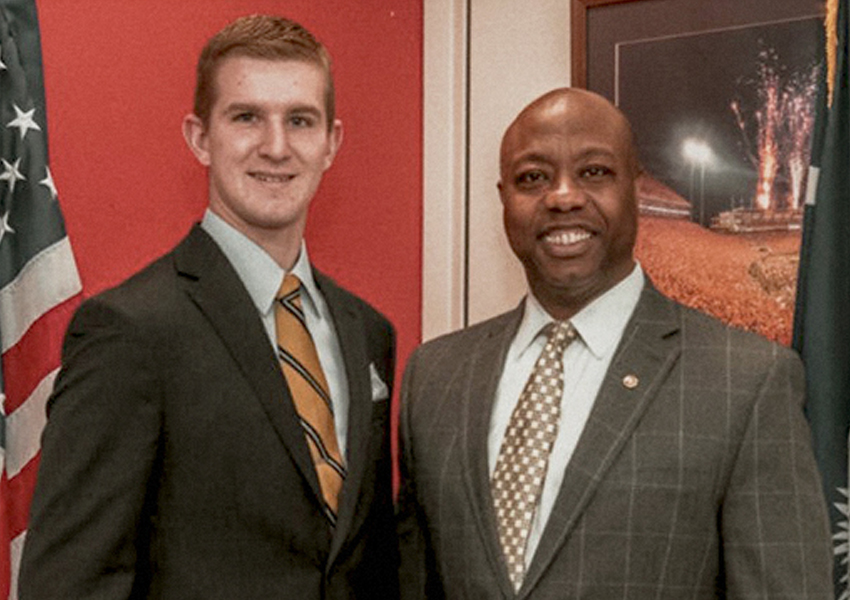 I'll admit it: When I first was accepted to The Washington Center, and even when I arrived in D.C. to start my internship on Capitol Hill, I had exceptionally high expectations and lofty goals.
Of all the internship offers I had received, I chose to work in the United States Senate. There, I figured I would see the most action and have the most networking opportunities. I also thought that the Senate would offer me the greatest potential to do work that would have a large and lasting impact.
In some ways, I was completely right. The energy of Capitol Hill, the people I've been able to meet and the experiences I've had have been the highlight of my time spent in D.C. and have impacted me to the point that I am now looking for jobs on the Hill for post-graduation. Every day, I get to walk into a building where history has been and continues to be made; I'm surrounded by men and women who work to shape the future of the United States and influence the world, and there are few places besides Congress that can make that claim.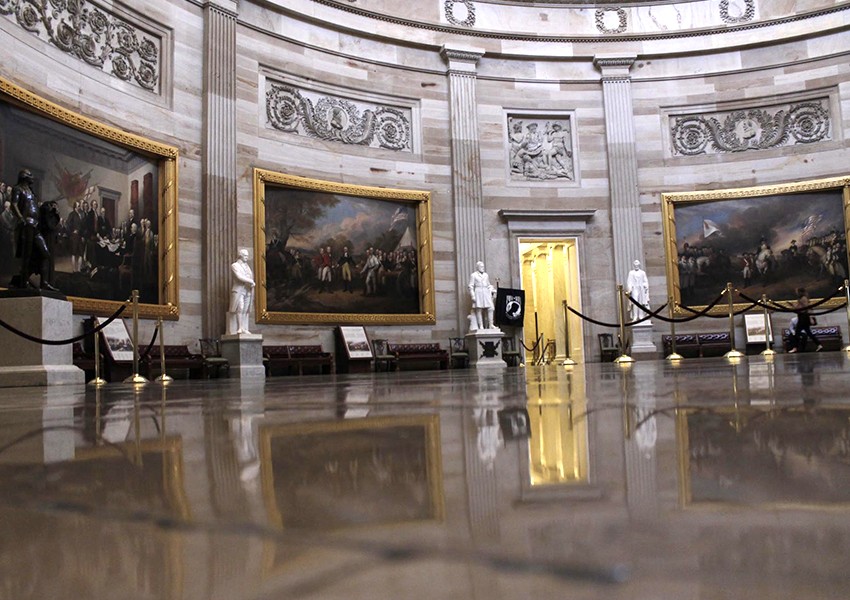 At the same time, my expectations for what this internship would be were completely off. I came to D.C. planning to make a tangible impact from day one, despite having zero legislative or political experience, never having lived in the District and being a brand new intern whose ID badge expiration date was only three-and-a-half month from its issue date. Within the first week, reality set in. I was the newest of 12 interns and my lack of political experience became extremely obvious as I listened to staffers talk about complex legislative issues in political jargon and acronyms that I could not translate or fully comprehend.
My first weeks consisted of relatively few projects as the surplus of office interns collided with a reduction of the Senator's committee assignments. The assignments I were given mostly consisted of inputting business cards into Excel, sorting mail and answering constituent phone calls; my high hopes and expectations of what I thought this internship should be clashed with the reality that I was one of hundreds of other interns from across the country, all of whom had similar thoughts and goals as me.
Forced to reevaluate my reason for interning on Capitol Hill and my expectations for the internship, I came to an elusive yet obvious revelation: this internship isn't about me, at least not in the way I initially thought.
The purpose of my time on Capitol Hill is not for me (a 23-year-old making his first foray into the political realm) to change how D.C. operates. Instead, this internship is supposed to train me for a future in which I can have those impacts. It's not about putting forth legislation or molding a policy agenda, but about forming connections with people who've made the jump from intern to staffer and seeking their advice and wisdom as I mold my future. It's about finding out if the legislative branch is where I truly want to work or if I should pursue another passion of mine instead. It's about knowing what my skills and interests are, and how I can best apply them in a way that improves the lives of myself and others.
In short, the primary purpose of any internship, isn't ultimately what we will contribute, but what we will receive.

Tyler Hoover, Spring 2019 intern at Senator Tim Scott's Office (R-SC).
It's a chance to explore different career paths and passions, to gain practical experience and training in those fields to enable us to better impact the workforce in the future. Internships allow you to have amazing experiences, form relationships with professionals who can give guidance, and gain a greater understanding of the career paths you can take.
As you gain that experience in your internship, you will have opportunities to contribute meaningfully, but first you have to prove yourself. Remember that every request and every task is a test to see your work ethic and willingness to contribute: if they can't trust you with something as small as sorting mail, they won't trust you with more complex and important tasks. Additionally, those small, seemingly-menial tasks still serve an important purpose: they free up time and energy for staff to focus on larger issues, things that they wouldn't be able to tackle if they had to deal with the more routine tasks passed on to you.
So, as you prepare for your time in D.C., take some time to consider whether your expectations align with reality. There's nothing wrong with wanting to make an impact or contribute, but it's vital to understand the role you play and the real purpose of your internship: to prepare you for a future job.
Seek out those opportunities that you can only find at your internship and in D.C. Find ways to prove your worth every day through a diligent work ethic and a smiling face. Consider every day, through the experiences and conversations you have, if this is what you could imagine yourself doing every day for multiple years. And finally, remember that your time in this city is not supposed to be the peak of your contribution, but the platform for you to jump into a meaningful career.
About the Author

More Content by Tyler Hoover