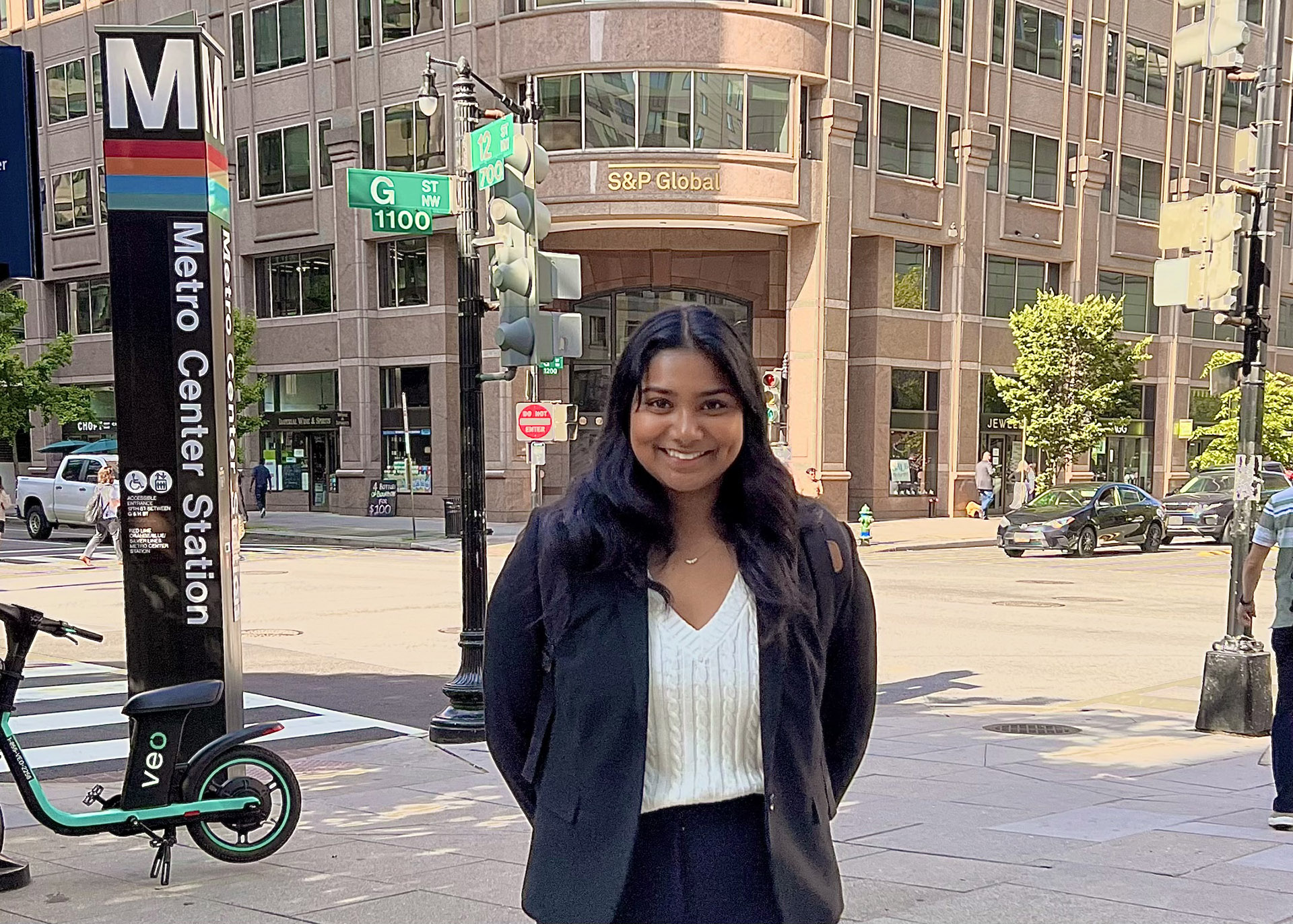 Trisha Binwade, an undergraduate at University of Washington dove into the complex area of international policy during her internship at S&P Global, a global leader in financial analysis and insights. The experience as an integral part of a global Government Affairs and Public Policy team fuels her desire for international policy experience.
Where did you intern and what are some of your responsibilities there?
I interned on the Government Affairs and Public Policy team at S&P Global, a global leader in financial analysis and insights. My responsibilities were more on the international side of government affairs and required me to do a lot of research and write reports, briefs and internal updates for the company to use. The topics of my research mainly revolved around environmental social governance (ESG) policies in the Asia Pacific region, specifically their impact on ESG Ratings providers.
Tell us about a project you worked on during your internship that was your favorite, the most challenging, or the most exciting.
One of my favorite projects was analyzing a consultation paper written by the Securities and Exchange Board of India. This paper was a draft of regulations for ESG Rating Providers in India.
My job was to go through all the regulations and list questions and concerns to send to the legal team. This involved deciphering the legal language used in the paper and asking for clarification when required, analyzing the scope for business that S&P Global would have if these regulations were implemented and the further steps S&P Global would need to take to align with these regulations. Since I want to do legal work internationally, this introduced me to the type of analytical thinking needed in the field.
We really enjoyed welcoming Trisha onto our team. She was thoughtful, hardworking and curious and supported our government affairs department in both our domestic and international engagement. She quickly became less of an intern and more of a valued team member. We're looking forward to seeing the amazing work she'll do in the coming years, and we're excited to stay in touch with her.

Senior Director, Government Affairs and Public Policy at S&P Global.
How have you expanded your professional network during your time with TWC?
I have expanded my professional network in so many different ways! I have met many new friends here at the RAF [TWC's Residential and Academic Facility where participants live, learn and gather] who come from different universities all over the country. Also, interning at such a large company has allowed me to meet people that work in many different fields all over the world both inside and outside of the company. There is just unlimited opportunity to network in D.C.; you never know who you will bump into.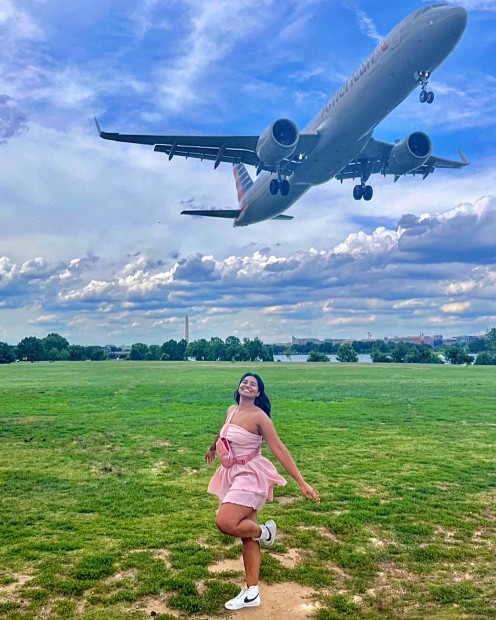 How has this experience impacted your career goals?
This experience opened my eyes to what my career options are, based on my goals and educational background. I have not decided what career I want to pursue, but I have a broader idea of what the possibilities are.
What advice do you have for students considering an internship with TWC?
Do it! Especially if you are studying anything in the realm of political science, public policy or international relations. I believe a lot of people have a textbook idea of how the government works, but by coming to D.C. and learning from people who work here, you get to learn how things actually work. I do not think you can get this experience anywhere else. This unmatched experience offers so many opportunities to learn, explore and grow.
How did the support of the Prudential Scholarship expanded your opportunity via TWC and career exploration
Receiving the financial support from Prudential gave me the opportunity to think about factors other than financial when shaping my summer and picking an internship. I wanted to maximize my learning with my time in D.C., being part of an organization that didn't just assign me "busy work" but allowed me to build real work experience. Prudential's scholarship gave me freedom to prioritize that over financial constraints. I think being in this position offered me more freedom during the workday; it is evident that my supervisors prioritize my learning and connections more than just getting tasks done.
Let The Washington Center Help
Internships are one of the best ways to learn more about your industry, get hands-on experience under your belt and build a well-rounded skill set. As part of our Academic Internship Program, we partner with hundreds of internship sites, and will work closely with you to find the internship that best aligns with your career goals and interests. Learn more about the Academic Internship Program.
Learn more about the Academic Internship Program.
About the Author

Follow on Twitter Visit Website More Content by The Washington Center