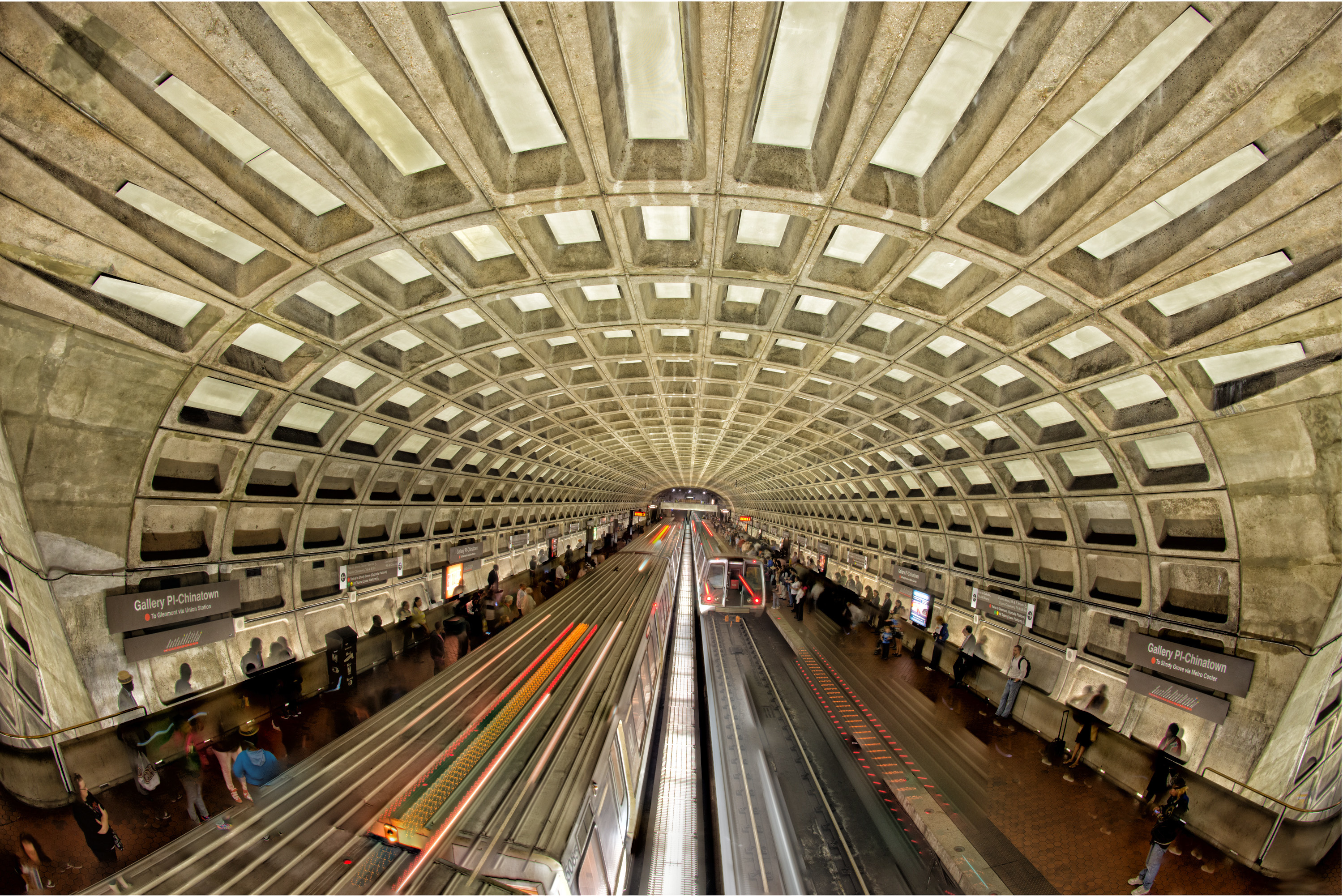 Getting around on public transportation can be daunting. This guide will get you one step closer to commuting like a local.
1. Assemble the Tools of the Trade
Before you even consider boarding a train, buy a SmarTrip card. These refillable plastic cards are your best friend on all of D.C.'s public transportation. Purchase one at a Fare Vending Machine in the metro station, or order one online in advance (SmarTrip delivers to any U.S. address).
To enter or exit the Metro with your SmarTrip card, just tap the card to the circular targets on the fare gates. Your card will read through a wallet, cell phone holder, or plastic badge.
Download the D.C. Metro and Bus App. It's not fancy, but it is Apple and Android friendly, has real-time train arrival information, service alerts and an interactive map.
Pro Tip: The plastic badge holder given to you by TWC is a perfect home for your SmarTrip card.
2. Learn the Cost
Your metro fare is calculated by both the time of day that you enter, and the distance traveled once you exit.
Fares during peak hours (opening to 9:30am and 3:30 to 7:00pm) are more expensive than off-peak fares (all other times of the day and weekends/holidays). So, your commute during rush hour will be more expensive than the same commute on a Saturday.
The longer your ride is, the more expensive your fare will be. A trip from the RAF's closest metro station, New York Avenue, to Union Station is less expensive than a trip to Tyson's Corner in Virginia.
You'll need to tap your card when you get on the train and when you get off. So keep your card handy while you're riding. If you find yourself without enough fare to exit, don't panic—just use one of the Exitfare machines to pay the difference.
Your Fare isn't calculated or deducted from your card until you exit a station. So if the balance shown on the fare gate doesn't change when you enter it doesn't mean you're getting a free ride!
The WMATA has a handy tool for calculating fare, so you don't have to rely on the fare charts to plan your costs. To get an idea of your weekly Metro cost, calculate the fare from The RAF to the metro station closest to your internship site.
Pro Tip: If you can, it's a good idea to load a little more than you think you need onto your SmarTrip card and to not wait until it's empty to load more.
3. Master Navigation
You don't need to know every station on the whole map right away, but you should learn how to read the map to get where you're going. There are six color-coded lines that serve different stations. The stations at the end of each line (terminuses) are how you identify the direction a train is going.
For example, the Red Line (which is most convenient to the RAF) has terminuses in Glenmont and Shady Grove. If you're at the RAF and want to go to Metro Center you'll take a train bound for Shady Grove; to go back, you'll take a train bound for Glenmont.
Places, where two lines intersect (marked on the map as two concentric circles), are places where you can transfer between lines. For example, Gallery Place-Chinatown is a point to transfer between the Red Line and the Green/Yellow Lines. Every station's layout is unique, so pay attention to signs to get to the correct platform.
Pro-Tip: Save a photo of the map to your phone so when you're underground without cell service you can still access the map.
4. Follow the Rules
There's absolutely no eating or drinking on the metro. (Yes, the rule is enforced. Yes, you will get in trouble if caught.)
Use headphones when listening to music/podcasts/audiobooks/etc.
Marked seats must be vacated for people with disabilities or elderly people.
Don't hold or reopen the train doors once they've closed. They don't reopen like elevator doors.
Bicycles are only allowed in the first and last cars and only during off-peak hours.
Pro Tip: When in doubt, ask a station manager, there is one available at all hours in every station.
Bonus Pro Tip: Be nice to the station manager.
Don't forget to follow Metro's etiquette. On the escalators, you are expected to stand on the right, walk on the left.
5. Observe the Etiquette
Offer your seat to pregnant women, parents with young children, people with large packages or groceries, or anyone else you think could use a seat.
Let people disembark before boarding.
On escalators: stand on the right, walk on the left
Don't put your things on the seat beside you, especially during rush hour.
If you find yourself by the door on a crowded train, get off the train and stand to the side to let people exit, then reboard.
Be nice to the person giving out MetroExpress papers at your station, especially when its cold/rainy out.
Pro Tip: If it would bother you if someone else did it, don't do it.
Public Transportation takes some getting used to, so don't be afraid to ask for help. Washingtonians are generally friendly and happy to help a newcomer master the metro. Happy riding!
About the Author

Follow on Twitter Visit Website More Content by The Washington Center