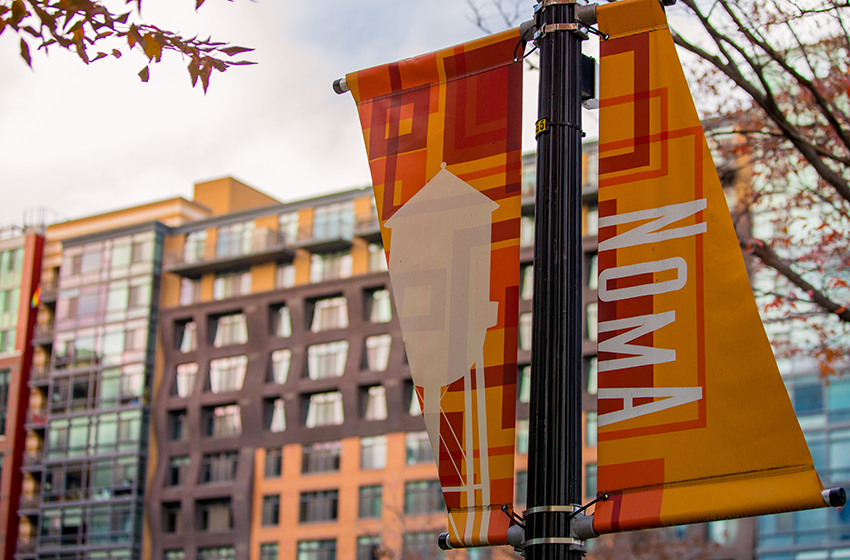 If you're currently asking yourself, "What's NoMa, and why am I going to be there?" this will explain everything!
For starters, NoMa means 'North of Massachusetts Avenue,' and it is where TWC's Residential and Academic Facility, known fondly as the RAF, is located. The RAF is where you'll live and interact with a community of fellow interns during your time in Washington, D.C..
NoMa is also one of the most rapidly developing neighborhoods in Washington, D.C., so there's a good chance that by the time you leave D.C. you'll see a new apartment building, coffee shop or store open up. So, now that we've covered the basics, let's move on to what the neighborhood has to offer.
Restaurants
TD Burger and Indigo – These two are impossible to miss...literally, they're right across the street from the RAF. TD Burger has exceptional fries and burgers, and if you've got a late night craving for Indian food, Indigo is your place. Plus, if the weather is nice, both restaurants offer amazing outdoor seating.
Union Market – This open market and food hall has been up and running for nearly 200 years since its began as Centre Market. Whether you're in the mood for a poke bowl, shawarma, ice cream, or fresh produce, Union Market will have you covered with all of its vendors and markets at various price points. Location: 1309 5th St. NE, about a 10-minute walk from the RAF
Roti – Think of Chipotle but for mediterranean food, and you've got Roti! With vegan and gluten free options, this delicious food chain is affordable and offers a great atmosphere. Location: 1275 1st St. NE, about a 10-minute walk from the RAF.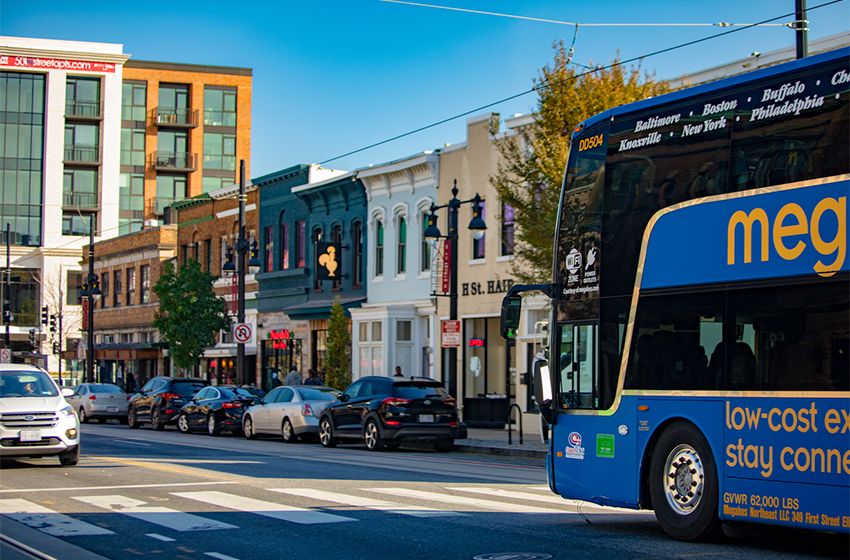 Coffee Shops
La Colombe – This joint comes with a little bit of a price tag compared to Dunkin' Donuts or Starbucks, but the occasional latte or cappuccino is well worth it! Location: inside of the REI building on 201 M St. NE, about a 4 to 5-minute walk from the RAF.
Ebenezers Coffeehouse – If you're looking to drink coffee for a cause (and hear live music on some nights), look no further than Ebenezers. Owned and operated by the National Community Church, all of its profits go toward local and national community projects. Location: 201 F St. NE, about a 10-minute walk from the RAF.
Peet's Coffee and Tea – If you're looking for a daily cup o' joe that will run you around the same price tag as Starbucks, this is your place. They have a mean drip coffee and cold brew that will get your morning off to the right start. Location: 1275 1st St. NE, it's about a 9-minute walk from the RAF.
The District
H. Street Corridor – Whether you're looking for a boutique workout facility or some fun nightlife, H St. is the place to be. The best and most lively part of the corridor runs from 4th St. NE through 15th St. NE.
Union Station – This massive (and historic) space serves multiple purposes. First and foremost, it's the gateway to the East Coast with its MARC and AMTRAK train lines, as well as a D.C. metro stop. But did you know it also includes a mini-mall, which features stores such as H&M, Ann Taylor, Uniqlo and Walgreens? There are also several food options ranging from the salad chain Chop't, to Pizzeria Uno and Chipotle. Location: 50 Massachusetts Ave. NE, about a 10 to 15-minute walk from the RAF.
Gallery Place / Chinatown – Have a sudden urge to go bowling, catch a movie, or splurge at Bed Bath & Beyond? Get off at the Gallery Place-Chinatown metro stop on the red line, and see everything that downtown D.C. has to offer. Also, if you're ever going to catch a concert in D.C., odds are you'll make your way toward the Capital One Arena (formerly known as, and still affectionately referred to by locals, as the Verizon Center).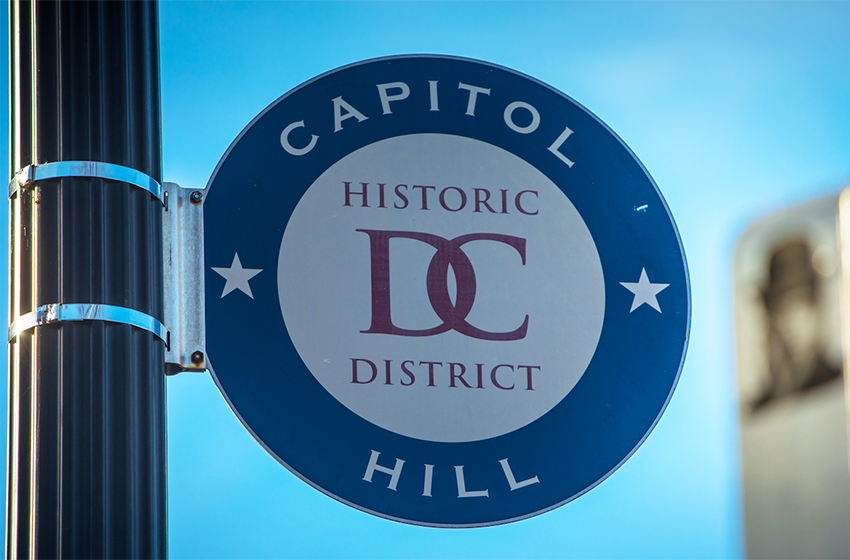 Sightseeing
Supreme Court of the United States (SCOTUS) – Ever wondered what the highest court in the nation looked like on the inside? Now's your chance to find out! Although SCOTUS doesn't offer guided tours, there are plenty of things to see, and you can even sit in on a live proceeding. Seating is awarded on a first-come-first-serve basis. Location: 1st St. NE, about a 25-minute walk from the RAF.
Library of Congress – Did you know you could get a free library card to the oldest federal cultural institution in the country? It's true! Take a one-hour tour of the Library, and then ask your tour guide to direct you to the right place so you can register for a card. Location: 101 Independence Ave. SE, about a 25-minute walk from the RAF.
United States Capitol – Located at the origin point for all of D.C.'s street grid system, the Capitol is home to the chambers for the U.S. House of Representatives and the Senate. You can schedule a public tour through the Capitol Visitor's Center (CVC), or by calling your Member of Congress' office and requesting a tour – yes, it's all free! The entrance to the CVC is located at East Capitol St. NE and First St. NE, about a 25-minute walk from the RAF.
Now you know where to eat; where to drink the best coffee; where to see the best sights, and where to experience the best parts of the city – all within walking distance of the RAF. Before you know it, NoMa will become your neighborhood, and D.C. will become your very own classroom. Get ready!
About the Author

Follow on Twitter Visit Website More Content by The Washington Center