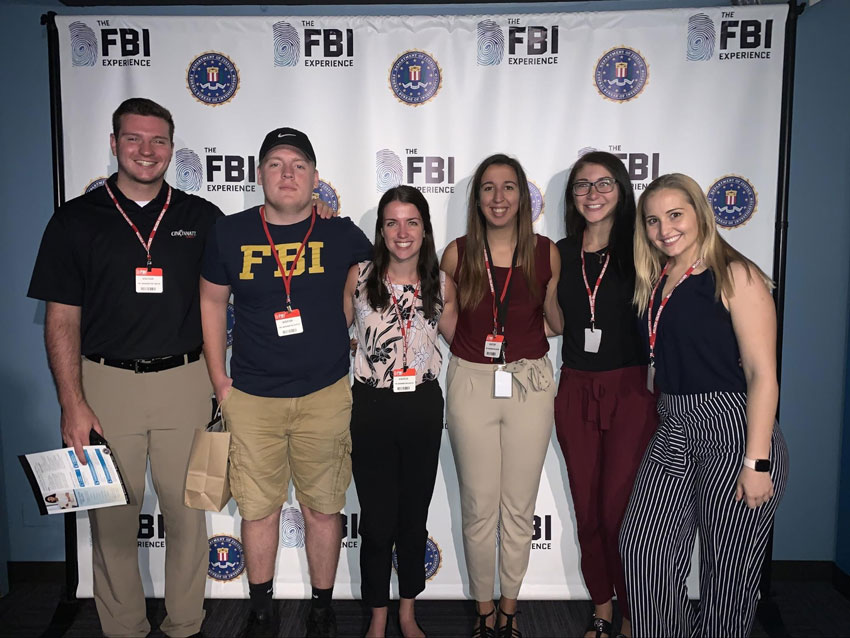 Holly Burke's college career abruptly changed after a visit by a The Washington Center recruiter. It went from possibly attending a two-week seminar in D.C. on the way to studying abroad to a summer internship in D.C. where she got more hands-on projects than her previous internship afforded, as well as a broad network of connections to launch her career.
Where did you intern at The Washington Center (TWC)? What prompted you to start looking for an internship as part of your college experience?
I interned Summer 2019 in the security office of the Superior Court of the District of Columbia. We oversaw six different courthouse buildings. I wasn't actually looking for an internship initially, though I was planning to do the two-week National Security seminar. When the TWC recruiter, Blair Foreman, came to speak on campus about the seminar she mentioned the Academic Internship Program to me. I applied without knowing much beyond that conversation. I just thought I would apply and see.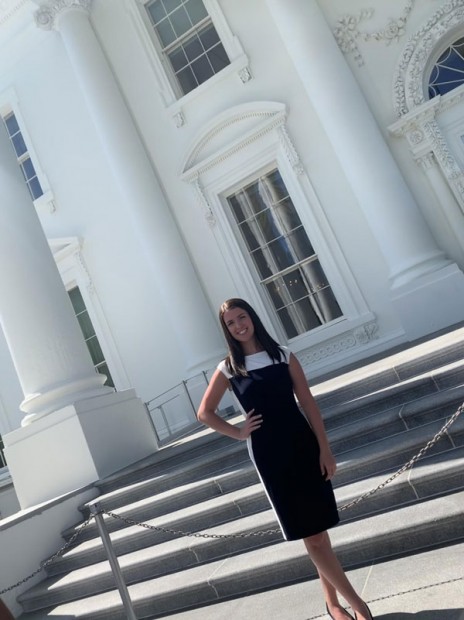 Why did you choose TWC over other internship programs?
Grand Valley does have an internship requirement for some majors, but my major isn't one of those. I am an international relations major and criminal justice minor. It really was because of the people at TWC that I decided to do the internship program. They were so helpful and I knew they would be just as helpful while I was there for the summer. Also, D.C. was definitely part of the attraction and a big reason why I went. I figured it would be interesting and I really liked that TWC provided housing. I didn't have to worry about finding my own place to live while I was in D.C.
What was your most impactful experience during your time in Washington, D.C.?
I feel everything about my summer was way more than I ever expected it to be. I loved every program that TWC put on, especially any networking event. Those were extremely helpful. I would say the most impactful was the people I got to meet through those networking events. I would meet one person, and they would have a friend who they would set me up with. And then that friend would have a friend. Those networking events were the most helpful and made the biggest impact because I have stayed in communication with my contacts since leaving Washington, D.C. Hopefully, that will continue into the future because I plan to move back to D.C. after I finish school to try and get a job there.
Everything about my summer was way more than I ever expected it to be. I loved every program that TWC put on.

Holly Burke, Grand Valley State University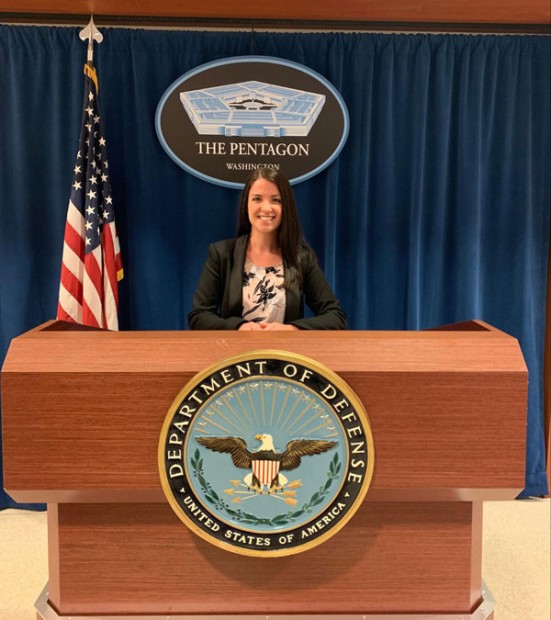 Describe briefly what it has been like to intern at your organization. What types of skills did you acquire? How has the experience affected your professional development?
At the courthouse, I worked with one other intern and two supervisors. It was pretty small, which turned out well because I became very close with my supervisors as a result. I am confident I could return to them for letters of recommendation or references for a job. They were extremely helpful throughout the summer with helping us grow our connections at different places around D.C. My internship was also really good about working with me on what I wanted to improve. One of the big things I was looking for when I came to D.C. was improving my professional communication and presentation skills. I'd only presented in front of classmates who most of the time aren't paying much attention. And so, I wanted to work on presenting in front of a group of people that I wasn't very comfortable around and getting people to listen to me and trust what I'm saying when I'm younger than everyone there.
I also learned different computer software used at the courthouse and how to maintain the databases because part of my job was to create badges for all of the court employees. That was very interesting to learn. Another big project that I worked on that I think has definitely helped with professional development was that we converted an old system — used by probation officers and judges — to electronic files. The database my coworker and I created will be used at the courthouse going forward. I had an internship the summer before this in Michigan that was just a lot of observing, I never really had projects to work on. Having this hands-on experience will definitely be helpful for my future. I actually have something to show that I did rather than saying I observed.
What do you wish you had known about TWC or about working professionally prior to coming to D.C.?
One thing I learned about professionalism was that I probably should have gotten business cards prior to arriving in D.C. Within the first few weeks while we were waiting on our business cards, I met quite a few different people and it was harder not having anything to give them so that I could stay in contact. That's the one thing I wish I would have done before coming to D.C. to be better prepared.
How would you describe TWC and its impact to someone else?
TWC definitely helped me feel a lot more confident in applying for jobs. They helped me so much with resumes, networking, how to communicate professionally, and all of this is because of TWC. I've actually been trying to convince a lot of my friends at Grand Valley to consider doing TWC. Typically, I tell them that, beforehand, I thought that I knew everything about the professional business world, but after going to D.C. I realize that I would not have been prepared without it. I really push how important networking is because that's never really talked about in classes, but you finally kind of realize how much you need that to actually make it in D.C.
TWC definitely helped me feel a lot more confident in applying for jobs. They helped me so much with resumes, networking, how to communicate professionally, and all of this is because of TWC.

Holly Burke, Grand Valley State University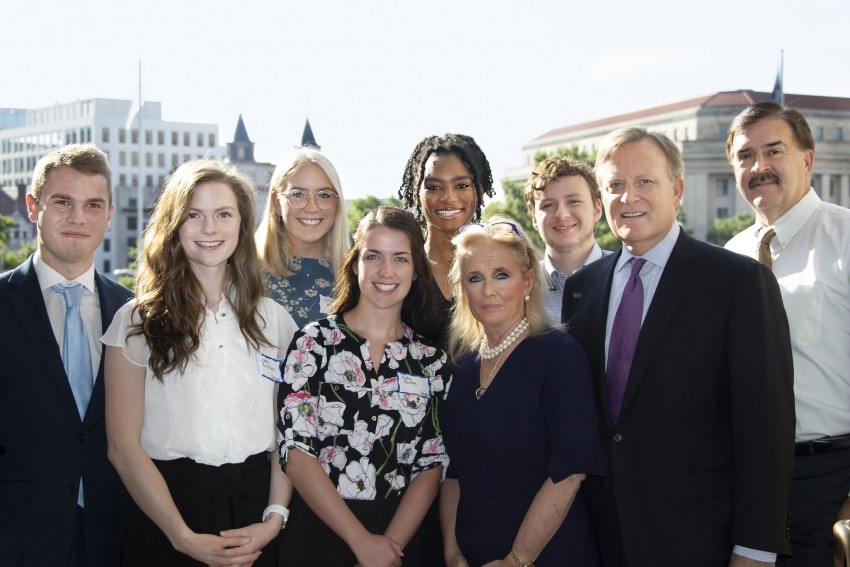 You were a recipient of the John Dingell Scholarship. What effect did the scholarship have on your plans to do the program?
The Dingell scholarship definitely was a big factor in me being able to go to D.C. I am responsible for paying for my college myself. TWC was originally going to be more expensive than Grand Valley State, but having that scholarship ended up making it about the same price. Getting that for a full semester with housing included made it possible for me to go without having to worry about taking on debt or owing more money afterwards.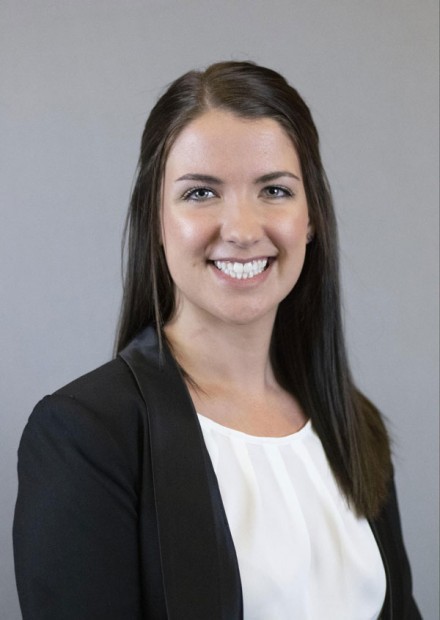 What was it like going from Grand Valley State's campus to the D.C. professional world?
Grand Valley is about 25,000 students, but it is a pretty small campus. D.C. was definitely a big adjustment. Having to take public transportation was new for me. I had never had to use anything like the Metro before, but TWC was extremely helpful in making that transition as easy as possible. Our LEAD classes every Friday really helped me too. When I was first reading about it I didn't totally understand the point of LEAD, but to be in that class every week and talking with our professors, getting to ask any question about recommendations made the transition a lot smoother.
What is the single greatest benefit TWC provides to students such as yourself?
The opportunity to network. I met so many amazing people through TWC events that I never thought I'd be able to talk to. TWC recommended joining Facebook groups in D.C. because people will post events on there that you can attend. I took that advice and found out about quite a few different other networking events. I think what TWC provided me with that I don't think I would have gotten anywhere else was the network of contacts I have. Those contacts will be helpful as I start and then continue my career.
I feel very confident walking into a professional position prepared to work now. That isn't something I could say before TWC.
About the Author

Follow on Twitter Visit Website More Content by The Washington Center