University of Puerto Rico student Johaneliz Gonzalez found her calling through an internship with the Congressional Hispanic Leadership Institute. Through her TWC journey, she was able to develop professional connections and solidify her career interests in politics and administration.
Where are you interning and what are some of your responsibilities there?
I had the amazing opportunity to work at the Congressional Hispanic Leadership Institute (CHLI), which is a bipartisan non-profit organization founded by members of Congress to advance the Hispanic community's economic progress with a focus on social responsibility and global competitiveness. I assisted with the day-to-day operations of the organization. Some of my responsibilities were performing clerical tasks, organizing various team building initiatives and generally providing support to staff members in other departments as needed.
Tell us about a project you worked on during your internship that was your favorite, the most challenging, or the most exciting.
I would say the most exciting and challenging project I worked on during my internship was assisting in the planning and development of an event CHLI was organizing. It was especially exciting because I had the opportunity to network with members of Congress and their staff on the day of the event.
How have you expanded your professional network during your time with TWC?
Jokingly, but truthfully, I was told that if I left D.C. without getting contact information for 20 new connections, I would have wasted my time. For me, my time in TWC did help me expand my network. I took advantage of the networking events that TWC hosted to connect with new people and more importantly, I followed up with some of them. My professional network is now steadily increasing and in part I have TWC to thank for that.
With this experience, my career goals have been solidified. Before coming to D.C, I had no clear idea about what my professional career would look like.

Johaneliz Gonzalez
How has this experience impacted your career goals?
With this experience, my career goals have been solidified. Before coming to D.C, I had no clear idea about what my professional career would look like. Now, even though I still do not have a strict path set, I learned that I cherish the importance and joy of relationship building and management that I have discovered in this particular unit of administration and politics.
I like to work behind the scenes, rather than being in the limelight and this profession provides the opportunity to do that. I enjoy meeting with partners, learning and researching about their work, event planning and providing both challenge and support to help the organization achieve their vision of success. Every day, I enjoy learning new things, meeting new people, being in dynamic environments and developing strong relationships within them. In the future, I plan to look for work in a similar environment.
What advice do you have for students considering an internship with TWC?
The advice I would give to future students and interns is the same advice I gave myself when starting this journey: Get out of your comfort zone and do it! If I had not gotten out of my comfort zone, I would have not done the things that I did. I would have not met wonderful people, had unique experiences, and advanced my personal and professional interests. This is a once in a lifetime opportunity, so take advantage of it.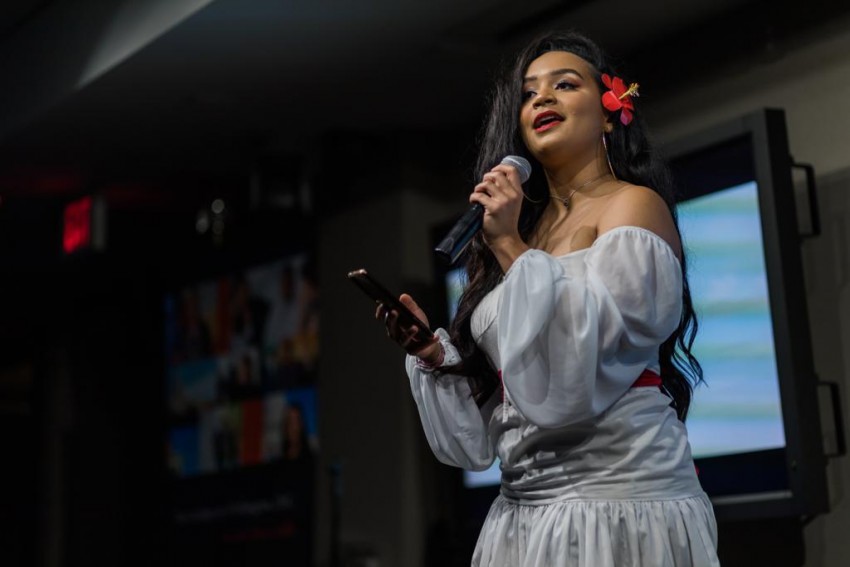 What was your proudest accomplishment during your TWC experience?
My proudest accomplishment during my experience has to be when I represented Puerto Rico in TWC's Global Fest. I had the chance to present traditional music and dances from Puerto Rico to hundreds of people from different nationalities. Nothing makes me prouder than to be able to raise my country's flag up high anywhere I go.
Let The Washington Center Help
Let The Washington Center lead the way to a transformative internship that will open up new possibilities for your future. Internships give you a chance to learn more about your industry, get hands-on experience under your belt and build a well-rounded skill set.
Learn more about the Cordova & Fernós Internship Program.
About the Author

Follow on Twitter Visit Website More Content by The Washington Center