At only 20 years old, I've had the pleasure of visiting some of the world's most important and recognizable cities. Of all of the places I've had the opportunity to visit, no city has provided me with as many unique and interesting experiences as D.C. has. My experiences last weekend were a perfect example of just what makes this city so unbelievably special to so many people.
I woke up last Sunday morning with food on my mind. Having already spent almost a month in D.C., I surprisingly hadn't partaken in one of D.C.'s most famous traditions.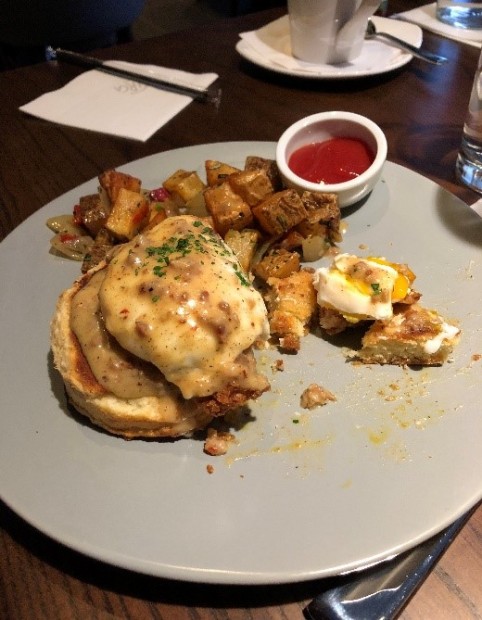 In the city, Sunday means brunch. Eggs, bacon, pancakes, and for those over 21, bottomless mimosas. After forcing myself out of bed, I let my roommates know of my intentions to go brunch and they began to get ready. We selected a restaurant in Chinatown just a few paces from the Gallery Place metro station.
As we sat down and waited for our meals to be cooked, one of my roommates mentioned that Georgetown's men's basketball team had a home game starting at noon. Miles away from Georgetown's campus and with only an hour before tip-off, I assumed it was a lost cause. As we talked a bit more, my roommate realized the game wasn't being played in Georgetown at all—it was going to be played in Capital One Arena, which was only a five-minute walk from the restaurant where we were eating brunch. One of my other roommates brought a good point though. After splurging on a big brunch, would we be breaking the bank to go to the game?
It was crazy to think that only an hour ago we were sitting at a table eating brunch.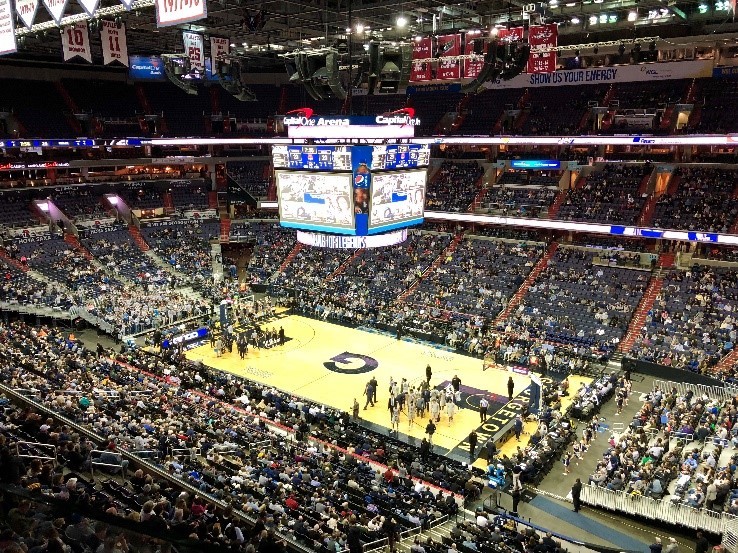 The tickets were $5 each. We bought four on the spot, wolfed down our food and headed to the game. As we headed up to rafters, we realized we were the only fans in our section. We walked down to the front row and took our seats. The game was awesome—Georgetown won, and the student section was going wild. It was crazy to think that only an hour ago we were sitting at a table eating brunch.
After the game, we took a few steps toward the metro and paused. What was the rush? Why head home so early on such a beautiful day? We agreed to make our way down to the mall to explore our options. As we headed toward the Capitol, we took a stop at the United States Botanical Garden. I had never been there before and truthfully, it did not disappoint. After walking around in a winter coat for hours, it felt nice to sit under the palm trees for a few minutes and just relax in the warm air.
As we headed home that afternoon, I realized just how unique Washington really is. Even in a city of movers and shakers, a person can find great ways to relax and unwind. Whether its taking in the sites or sitting under the palm trees (well, maybe), everyone can find their own unique experiences here in D.C.
About the Author

More Content by Matthew Lawson