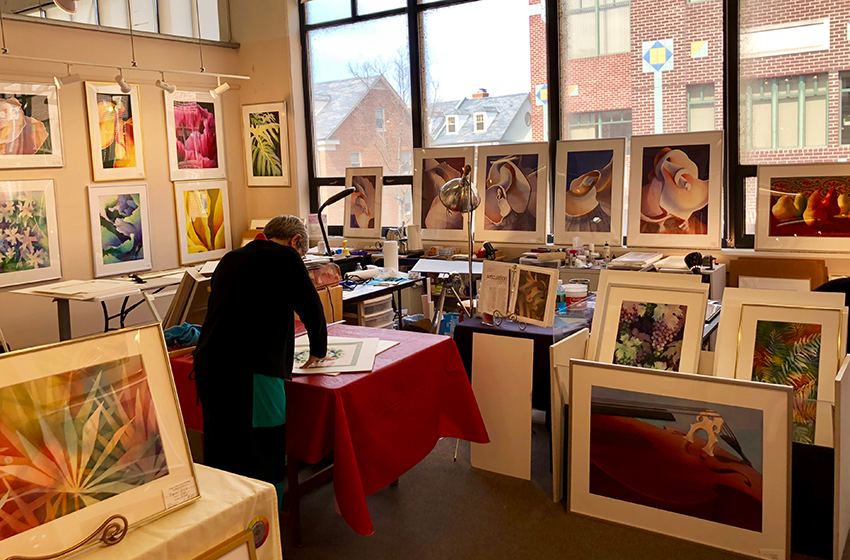 Many of the suburbs around the city offer their own unique experiences unlike anything you'll be able to find in the city. One of these suburbs, Old Town Alexandria, is one of the best places for D.C. interns to visit for a change of scenery.
Located off the Yellow and Blue lines, Old Town Alexandria is a small town with a ton of history. Once one of the ten busiest ports in America, Old Town has maintained its role as an economic power, even as the shipping industry has diminished. The main street, known as King Street, is packed block to block with everything from commercial businesses to family-owned art studios.
One of my favorite places to visit in Old Town is called the Torpedo Factory Art Center. Once an old munitions plant, the Factory sits yards away from the Potomac River and hosts more than 80 individual artists under a single roof. Inside the building, artists from around D.C. have their own small studios and work in a variety of different mediums including paint, clay, and stone. Every artist offers a little something different, and they're all incredibly friendly—definitely worth your time to visit if you get the chance.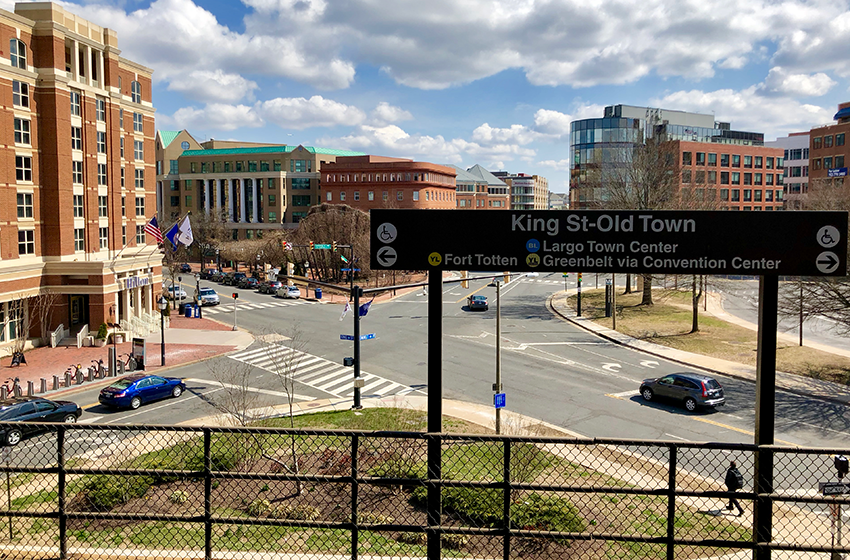 A little bit closer to the metro stop is block of thrift shops I've shockingly titled "Thrift Row". With a huge selection in both men's and women's clothing, every person can find a cheap option that suits their style.
If thrift shops aren't really your thing, there are a ton of brand name options (from GAP to lululemon) that are also in the area. Beyond commercial chains, there are also quite a few small-business options that offer both vintage and trendy styles.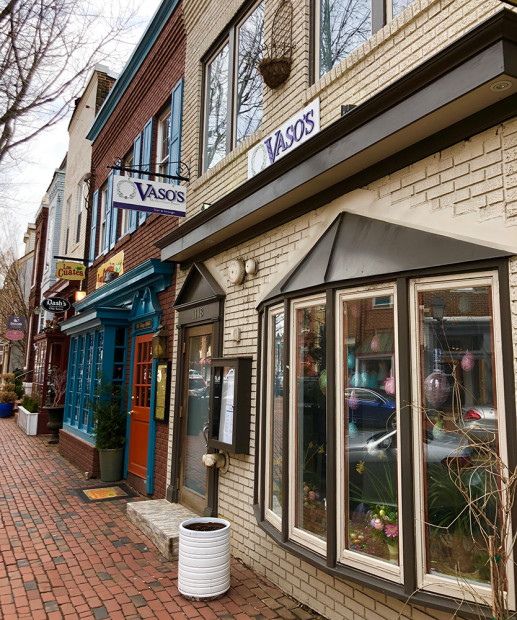 Beyond art or clothing, Old Town Alexandria offers a wide variety of unique and quality restaurants. If you're into sports, legendary Washington, D.C. football player Joe Theismann owns a bar and grill just a few steps away from the King Street metro station. The walls are covered with NFL memorabilia and game-worn items, and even if you don't decide to eat there, it's still a great place to grab a quick drink with friends. Beyond the American restaurant scene, Old Town Alexandria offers a wide array of global cuisine options including several Japanese restaurants I've heard are unbelievably authentic.
In sum, Old Town Alexandria is a great place to visit for a change in pace and a change in style. Although you may get many of the same options in the suburbs as you would in the city, the 'burbs typically have smaller crowds and friendlier people, which is a great way to recharge your batteries after a few weeks as an intern Washington, D.C.
About the Author

More Content by Matthew Lawson