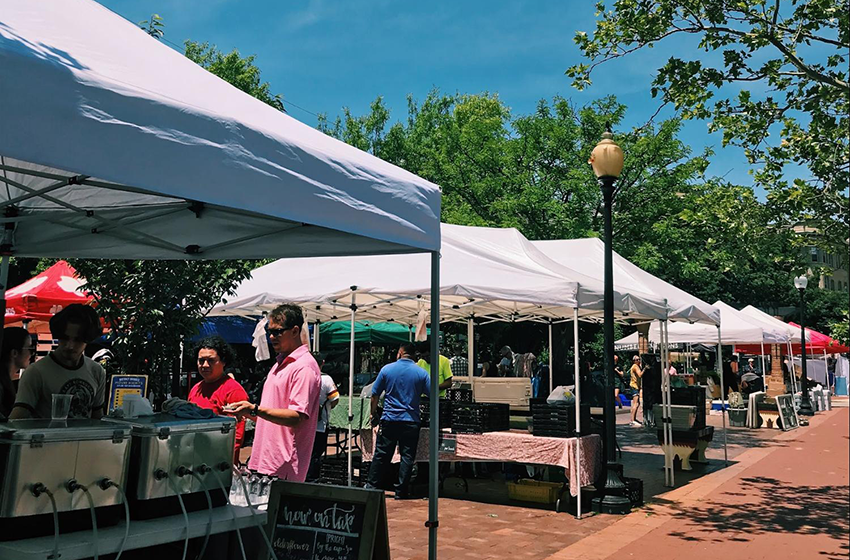 Living in Washington D.C. is expensive. Living in D.C. as an unpaid intern is especially expensive. I've definitely struggled attempting to balance setting aside money for my necessities as well as for experiences and activities with my friends.
And no matter how hard we try to meal-prep and bring food to work there are bound to be those times when you end up at work or leave a museum and just need a quick meal. This is your guide on how to not only survive in D.C. but how to thrive in D.C. for $50 or less in one day.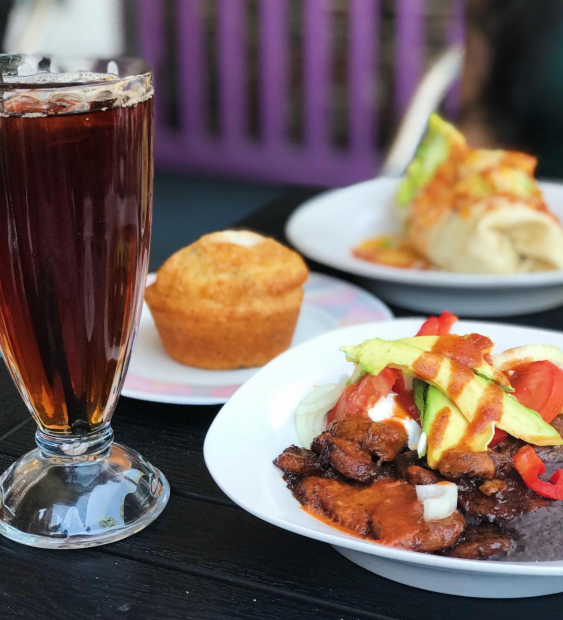 Food
Breakfast
My first week interning in D.C. I stumbled across a small cafe called Dos Gringos in Mt. Pleasant, a neighborhood located in Northwest Washington, D.C. Dos Gringos features everything from sit-down breakfast, lunch and dinner to pastries and snacks to grab if you're on the run.If you want breakfast you'll have to get here early as they usually sell out by 11 am! We stopped by for breakfast and shared a couple of plates. We got the cilantro egg burrito, the "plato tipico" which translates to "typical dish" and a lemon-poppy seed muffin.
Total: $10.50
Take-away: The food was amazing and the prices were even better. It's super casual and the neighborhood is very cute so walking around after your meal is a must.
Lunch
For lunch we headed over to the prestigious Georgetown University with a few items we bought from Trader Joes. We found a nice patch of grass, laid down a blanket and set up our makeshift picnic. At Trader Joe's we found these great small salads for a few bucks each, some mango, a box of belgian-chocolate cookies and sparkling lemonade.
Total: $8.28 each
Takeaway: The campus is beautiful so after your picnic you can definitely walk around, appreciate the architecture and also take a stroll down the street to window-shop all of the great stores in the area.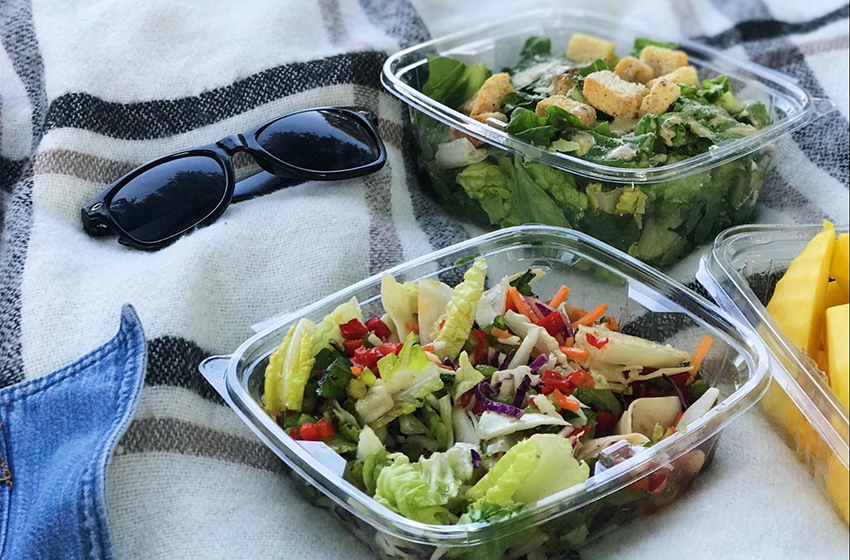 Dinner
When it came to dinner, we opted for a small pizza shop on the way home. Wiseguy Pizza has been dishing out hot, homemade slices since 2012 when owner Nuri finally opened up a storefront to start selling his already famous pies.
Total: $3.48 each
Takeaway: The pizza tasted super fresh and authentic. The vibe is very hipster and cute, plus the spot is open-late so it's perfect after a long day if you have a late-night craving like we did.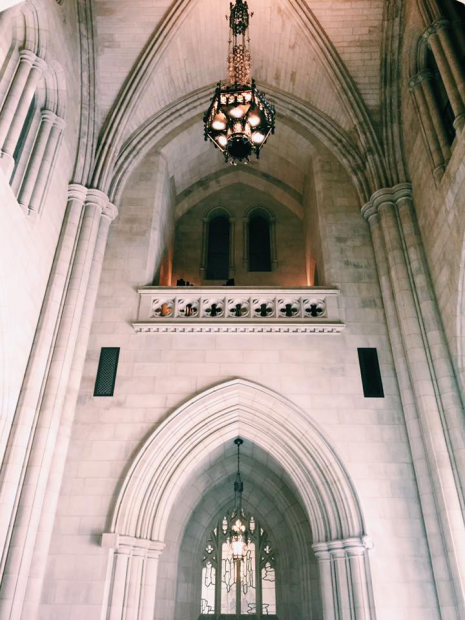 Experiences
Explore Churches
D.C. is full of beautiful, historical churches. I love wandering into them and just basking in all the beautiful architecture, the ornate details and serene atmosphere. We visited the National Cathedral and had the best time just walking around, taking pictures and appreciating the art. Everywhere you look there is something to see.
Tip: If you visit a church during the day, especially during weekends they're most likely open but may have the door closed so be conscious of that, and use your best judgement.
Go to a Farmer's Market
Weekends in D.C. are perfect for museums, park dates and farmers markets! Farmers markets are full of beautiful, fresh and local produce and products. And while they're not always the most cost-friendly option they're still fun for walking around and you can always ask the vendor questions about what they're growing.
Tip: Ask vendors for a sample! They're usually very nice about this and love introducing more people to their products and produce.
Go to one of the 11 Smithsonian Museums & Galleries
From the National Museum of African-American History and Culture to the Air and Space Museum, there's a museum for everyone and anyone no matter what your interests are. We enjoyed exploring the National Portrait Gallery, where you can see the amazing "America's Presidents" exhibition which features Barack Obama's now famous Presidential Portrait.
Tip: Download the official Smithsonian Mobile App to plan your trips to the museums, discover highlights and stay up-to-date on any special events going on!
About the Author

More Content by Samuel Santos