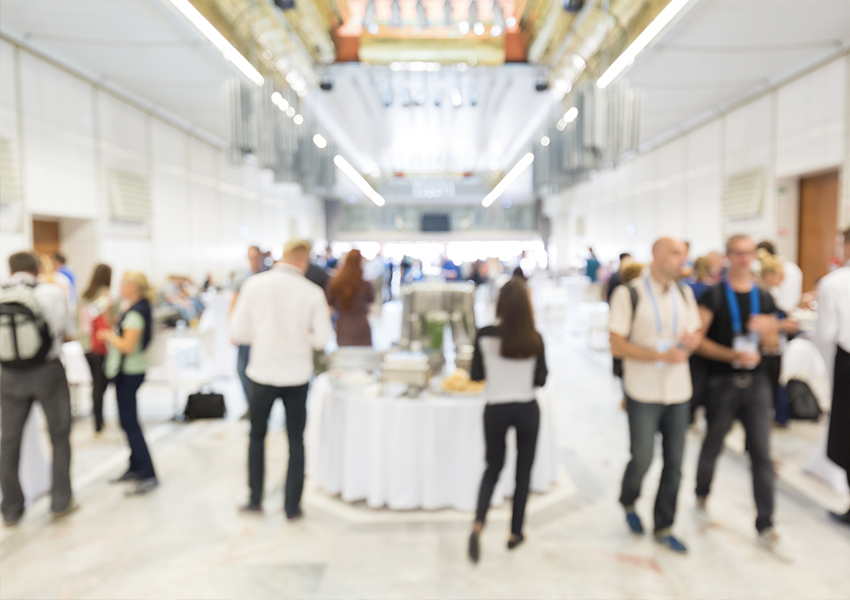 A week after arriving in D.C., I attended my first career fair as a young professional.
I was already feeling stressed from settling into my dorm and internship, so I was a bit hesitant to go. But the career fair was a prime opportunity to exercise my networking skills, which is one of the reasons I came to TWC in the first place.
The career fair was hosted by the Society for International Development (SID) at George Washington University. I heard about this event through my internship supervisor at Leadership Global, who encouraged me to go and even paid for the registration fees on my behalf. This career fair wasn't like those hosted at my home university, which have to appeal to students of all majors and career-tracks. SID had a narrower focus on fields within the realm of international development -- from public health to women's economic empowerment.
Being in a room of employers whose work I admire was exciting and nerve wracking.

Sara Ahmed, Spring 2019 intern at Leadership Global
I'm a senior graduating at the end of the semester and actively looking for jobs. So, I researched specifics about a few organizations in order to distinguish myself.
Upon arriving (about a half an hour early) the room was already brimming with groups of college students and professionals. After going through registration and sticking my nametag to my blazer, I still had time before the exhibition halls opened. At first, I thought about sitting tight and scrolling through my phone, but I summoned the courage to introduce myself to people waiting around me. I met some students attending universities in the D.C. area who were graduating seniors like me. We talked about our post-graduation plans and admitted we were all a bit nervous - finding some camaraderie was reassuring.
When the doors opened I approached the first two tables to start networking. I spoke a bit too quickly and didn't ask enough questions, but as the morning progressed I relaxed. I felt less like I was on the spot and more like I was having genuine conversations with people I'd like to work with one day.
After meeting every employer I had done prior research about, I started to visit the other tables.
The lines to talk to larger, more renowned organizations were, unsurprisingly, longer, so I found myself visiting lots of small to mid sized organizations that I wasn't as familiar with. I learned about a range of development projects spanning different issues and geographies. In total, I must have talked to close to 15 people about upcoming entry level jobs, some of which I hadn't considered or didn't even know existed. I also got useful information on graduate public policy and public administration programs that I'll be keeping in mind for the future.
I finished off my day by attending a panel session called "The Next Generation Professional", which offered insightful information on the future of development work.The panelists emphasized the need for hard skills like data analytics and soft skills such as collaboration and communication.
Despite my initial hesitation, I would say my first career fair was a success. Going forward, I know what to expect at my next career fair and they'll only get easier the more I go. What's great about a city like D.C. is the sheer concentration of NGOs and nonprofits. I'm looking forward to getting to know more people through the networking skills I aim to hone throughout the semester.
About the Author

More Content by Sara Ahmed