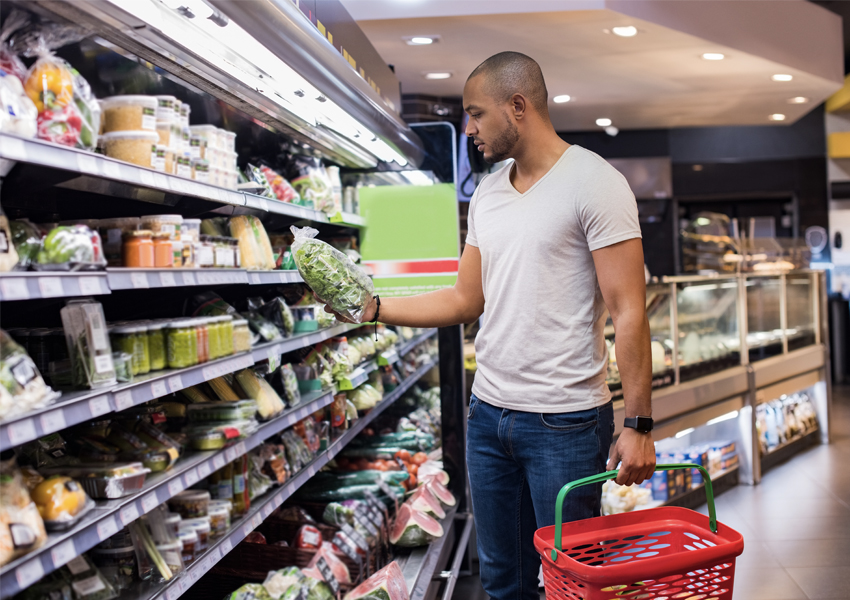 What do I want? I want tasty, nutritious food that won't break my budget! As with many students here at The Washington Center, I'm far away from home.
I don't have the luxury of relying on my mom's delicious and nutritious home-cooking. I'm from New England (Mansfield, Massachusetts to be exact!) and so buying fresh, direct-from-the-sea salmon, swordfish, scallops, clams and other sea delicacies that have that distinct, New England ocean taste is obviously out of reach.
However, I can still shop for yummy food right here in D.C. that is flavorful and healthy. This week, I decided to visit Giant Food, one of the supermarkets near the RAF. Not only do I like their food selection, they are also consistent with their prices.
Let's start with fruit. You can get a four pound bag of SB (Giant Food's generic label called Store Brand) oranges for $4.99. Or, you can get a bag of Agricola La Guerrero brand red, seedless grapes for around $2.49 per pound. For this example, we will say that your bag of grapes cost the exact price. A three pound bag of SB apples is $3.99. You will buy the red, seedless grapes and the bag of apples. For shelf life purposes, you don't have to buy multiple selections of fruit all at once, one or two selections may last you for about a week and a half! For vegetables, you decide you will purchase a couple heads of Foxy brand lettuce, the price is $1.99 per head. You also want the five pound bag of SB carrots for $3.29.
You like pasta as well, so you purchase Nature's Promise thin wheat spaghetti for $1.79. And SB pasta sauce flavored with meat is $2.49. You can never go wrong with rice! A ten pound bag of rice is $6.99 and, as a dry good, will last a long time. A four pound bag of Goya black beans is $6.49. SB whole milk is $3.69. A box of Kellogg's Corn Flakes is $4.99. For poultry, an SB value pack of chicken breast will cost you $10.98. Your total so far is $49.18, so if you'd like to add bread, cereal, oatmeal and butter while having enough to cover taxes, it probably won't be a problem if you're budgeting around $60.00 per week. This list can be altered to your liking! Remember: the amount of money you save depends on making sure you're actively following supermarket sales.
Always remember to alternate your meats and other goods each week for variety and health, while keeping an eye on cost in order to maintain your budget.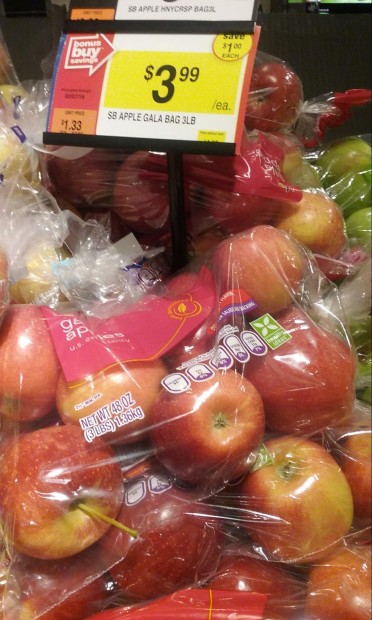 Don't be afraid to try different dinner combinations! Personally, I love crispy, juicy, baked chicken thighs, leg quarters or wings. For one meal I'll have leg quarters with seasoning such as parsley, black pepper, italian seasoning, roasted garlic, red pepper flakes, etc., and on another night, I'll season my chicken the same and then cook it for a while before adding sweet and sticky barbecue sauce. For sides, I'll cook brown rice and chop green and white onions, whole garlic and mix them into the rice. For vegetables, I'll have either green beans or mixed vegetables. You could also add some fresh dill on top of your pasta for extra zest along with any other spices that you enjoy. I enjoy a light dash of red pepper flakes and Italian seasoning.
Need to save time during the week? Then plan your week's meals on a Sunday! Cook what you're going to eat for the week, and then refrigerate or freeze whatever portions are left. Apples and oranges do not have to be refrigerated, making it easier to choose healthier snacks when passing through the kitchen. You can grab an apple, orange or even a grapefruit to eat while you watch television, listen to the radio or even complete homework assignments.
Happy grocery shopping, TWC!
About the Author

More Content by Lauren E. Munroe