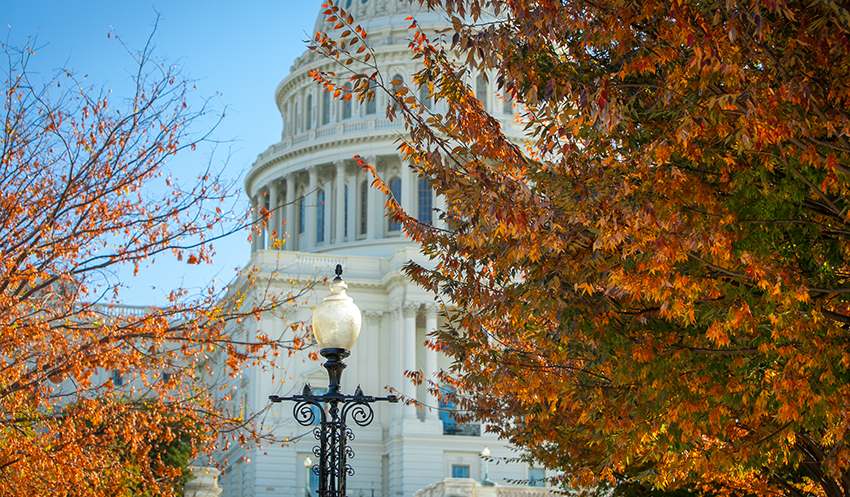 Choosing between Fall-Summer-Spring to do an internship in Washington, D.C. is a lot like a game of Rock-Paper-Scissors. There isn't necessarily a right or a wrong answer to pick, each has its advantages.
The right choice rides on which you feel is best. Like the game, choosing which one should not be left to random chance, but rather an opportunity for you to strategically maneuver yourself into the best position to succeed.
Fall, as if nature had been saving up all year for the grand finale.
Before we get to Fall, a few things to know. The D.C. internship calendar follows most academic calendars. Generally speaking, Spring is January-early May; Summer is June-early August, and Fall is September-early December. If you're seeking credit, it's also up to your home campus to determine credits earned through an internship. However, Fall and Spring semesters tend to earn more than Summer.
Congress is in session for large portions of Fall, beginning around early September. As a result, offices both on Capitol Hill and those that deal with the Hill have a high demand for interns.
Interning during the Fall semester gives you more time at your internship and more time to network. Opportunities to grow your professional network during the Fall are abundant. You'll have access to professionals who may have spent portions of the Summer out of the office, whether on vacation or relaxed office hours. The holidays toward the end of the Fall also increase the chances to meet and connect with people as professional functions are plentiful and jovial as everyone prepares for the end of the year.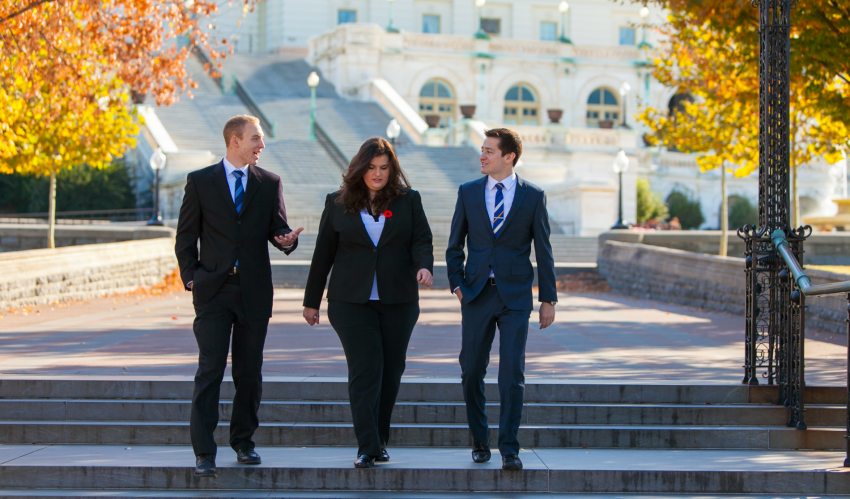 The congressional calendar considerably dictates professional life, with some outliers. Here's a look at what the internships sites and the sights around D.C. look like in the Fall
The Sites
Congress is in session for large portions of Fall, beginning around early September. As a result, offices both on Capitol Hill and those that deal with the Hill have a high demand for interns. Fall during an election year presents them with an even greater need to hire interns. Regular staffers may have to dabble in re-election tasks or cover for those that do. This means there are more opportunities to be involved in projects of your own in these offices.
Plenty of intern opportunities exist outside of the political world during the Fall, as well. Offices across the District are a flurry of activity as projects need to wrap up prior to year's end.
Due to the fact that most students are back on campus and in regular class during the Fall, organizations in D.C. rely on local campuses for interns. These students have limited availability to be in their respective office and performing work before or after classes. This means their tasks are also limited.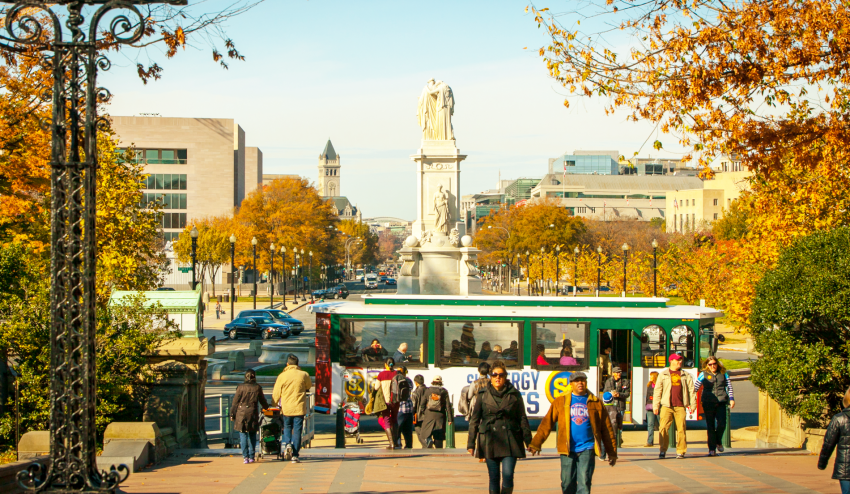 The Sights
Your D.C. experience is more than going to the internship site and home. The 'life' part of a D.C. work-life balance is a treat in the Fall. The volume of tourists has decreased, while local activities increase.
The Cherry Blossoms may grab all of the headlines, but they are essentially restricted to one spot, the Tidal Basin. D.C. abounds with green space. As the weather turns, that greenery transforms into goldery, brownery, and redery, and it is everywhere. With that backdrop, D.C. goes out of its way to invite people to outdoor gatherings.
Many neighborhoods have their own events during the Fall. There's the H Street Festival, Adams Morgan Day and Barracks Row Fall Festival, to name just a few. Then there are also events like the DC State Fair, Boo at the Zoo and Taste of Georgetown to make sure you get your fill of local flavors. Other must-see events for the Fall include Veterans Day and Fiesta DC, and many museums debut their new exhibits during these months.
Fall is a great time to be an intern in D.C., and we've only covered a fraction of what you could experience.
Are you considering a Fall internship in D.C.? If so, set up a call with us to discuss your credit/financial arrangements and career aspirations. We'd love to talk to you!
Or maybe you need to shoot a look at Spring and Summer before you decide what's the best option for you and your success.
About the Author

Follow on Twitter Visit Website More Content by The Washington Center