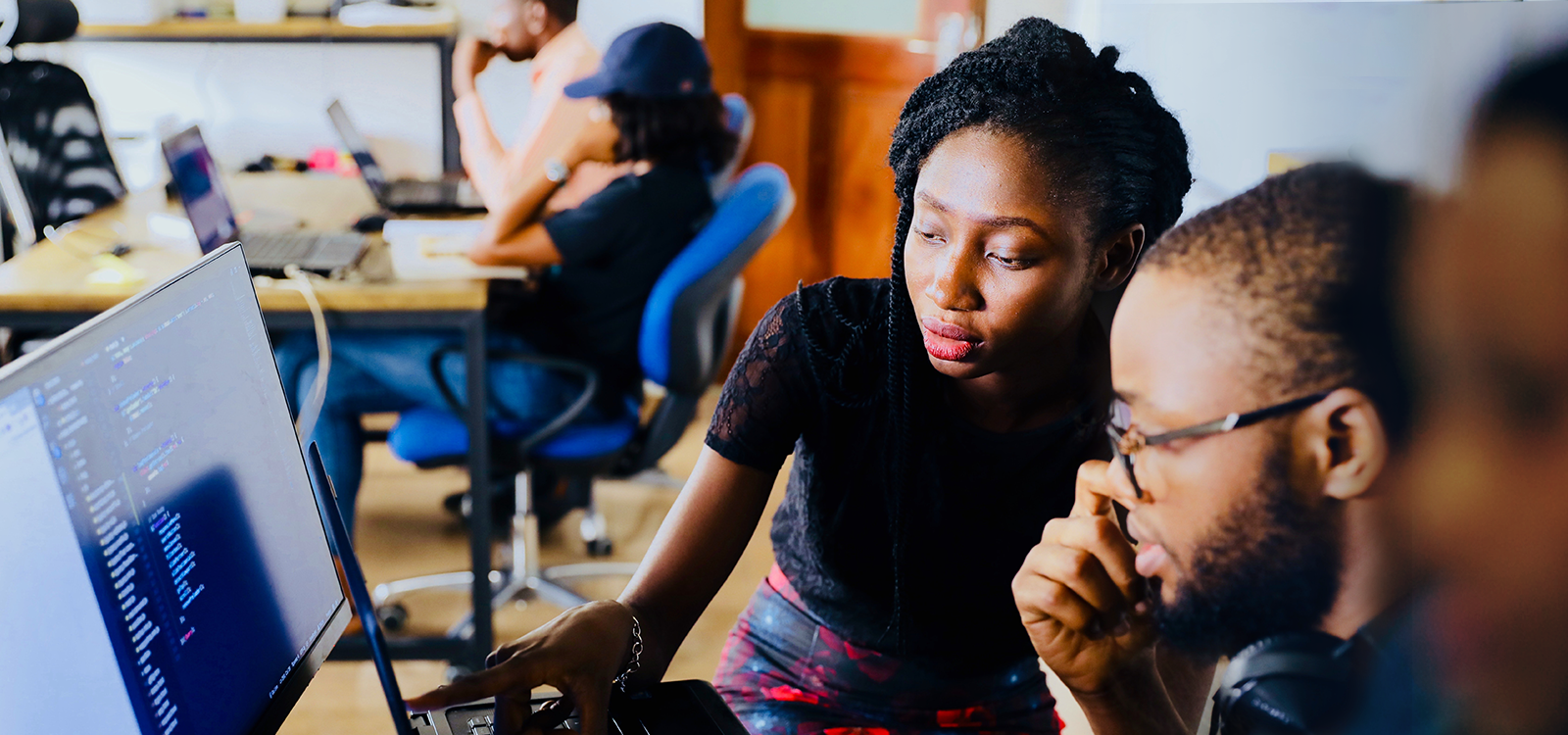 This first program from TWC's Innovation Institute is designed to engage historically marginalized learners with career exploration, mentorship and networking in one of the fastest growing and rewarding fields.
Washington, D.C. – January 5, 2023 — The Washington Center (TWC) is proud to launch the Cybersecurity Accelerator Program, an innovative new paid and hybrid "micro-internship" designed to build access and opportunity for historically marginalized learners into the cybersecurity sector. This is the first pilot program from TWC's Innovation Institute, the place TWC will explore and act on ways of building access, equity and opportunity into growth industries, while overcoming barriers of cost, location and representation.
The increase of threats to all aspects of our digital lives means the demand for talent in cybersecurity is high. The U.S. cybersecurity workforce increased by 30% in 2021, with the U.S. Bureau of Labor Statistics estimating a 30% jump in the need for Informational Security Analysists by 2030. The Cybersecurity Accelerator Program compresses a 360-degree career-connected experience into a 5-6 week paid "micro-internship," including training, hands-on work, mentorship, in-person networking and even a certificate via The Cyber Guild.
"TWC is focused on creating flexible, stackable and accessible experiential-learning programs that break the traditional internship model. Our goal is to allow learners who might otherwise not be able, a chance at the experiences and connections that create pathways to careers," said Kim Churches, President of The Washington Center.
By focusing our first micro-internship in cybersecurity, we are creating a solution for both learners and employers. Not only is the well-documented need for talent a national security issue, this field needs people from diverse, non-traditional backgrounds, offering women, people of color, those with neurodiversity and alternative education journeys a chance at high-paying and rewarding jobs and careers.

Kim Churches, President of The Washington Center
Applications for The Cybersecurity Accelerator Program are being accepted now for individuals enrolled in undergraduate or graduate coursework of any area of study. The program provides roles in technical jobs, such as networking or coding, as well as non-technical jobs like policy, ethics and marketing. To help increase diversity and representation in the industry, students attending Minority Serving Institutions (MSI), such as Historically Black Colleges and Universities (HBCU), Hispanic Serving Institutions (HSI) and Tribal Colleges and Universities (TCU), are encouraged to apply.
Program participants will receive a financial stipend for work completed, a certificate to be used in future job searches and eligible participants located in Arkansas, Maryland, North Carolina and Pennsylvania will receive funding for travel and other expenses related to participation in the in-person Bootcamp in D.C.
For more information and to apply to the Cybersecurity Accelerator Program, visit https://twc.edu/programs/cybersecurity-accelerator
About the Author

Follow on Twitter Visit Website More Content by The Washington Center