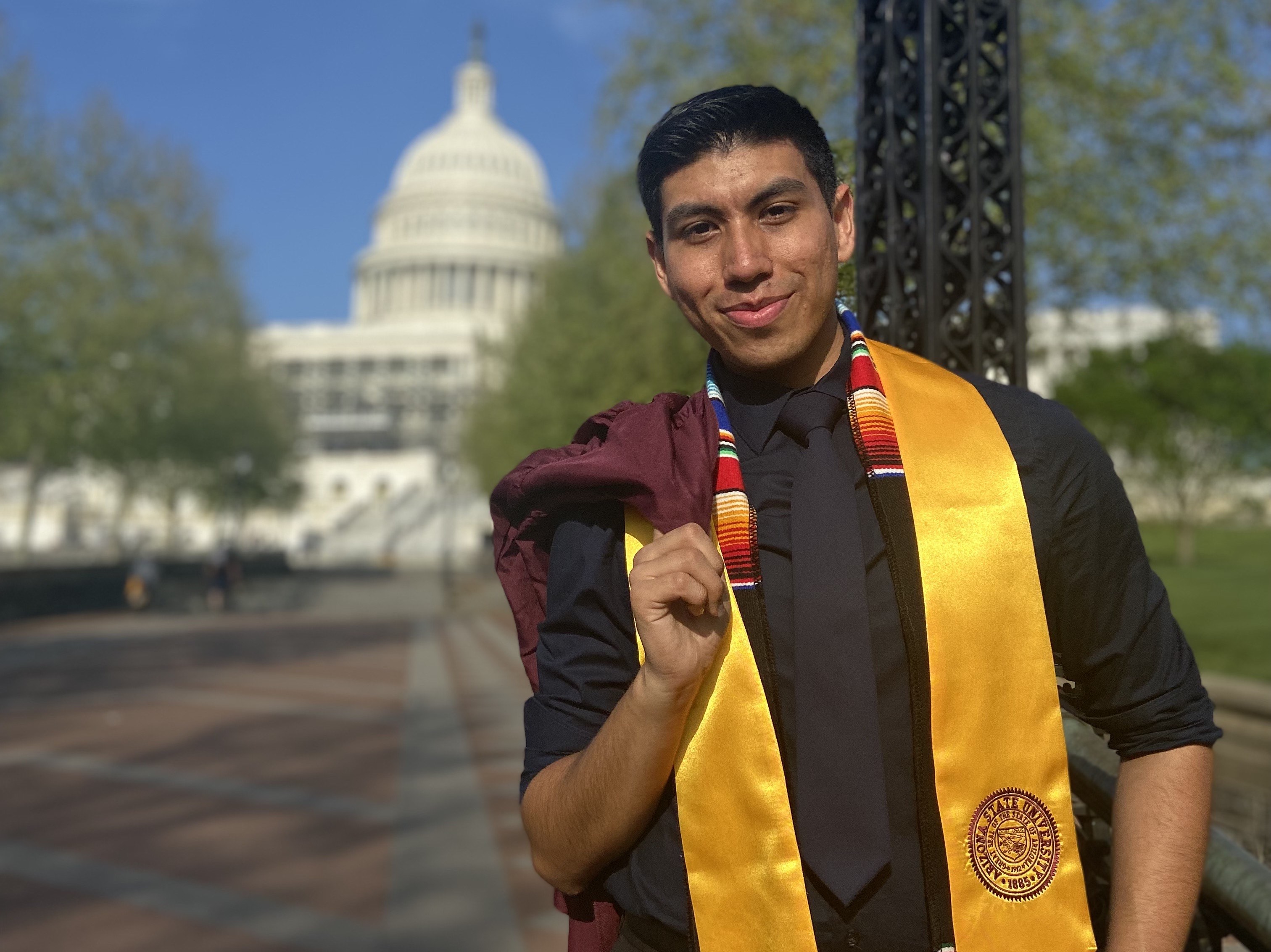 Alexis Michael Rodriguez came to D.C. from Arizona to pursue his passion for social justice and human rights. Through his TWC experience, he was able to gain the tools, experience and network he needed to create a plan for his future career.
Why did you choose TWC over other options for internships or study abroad?
As a first-generation college student, it was important for me to find a community of mentors and advisors that could help me prepare for my career. TWC ended up being that community of support that I knew I needed and would learn so much from.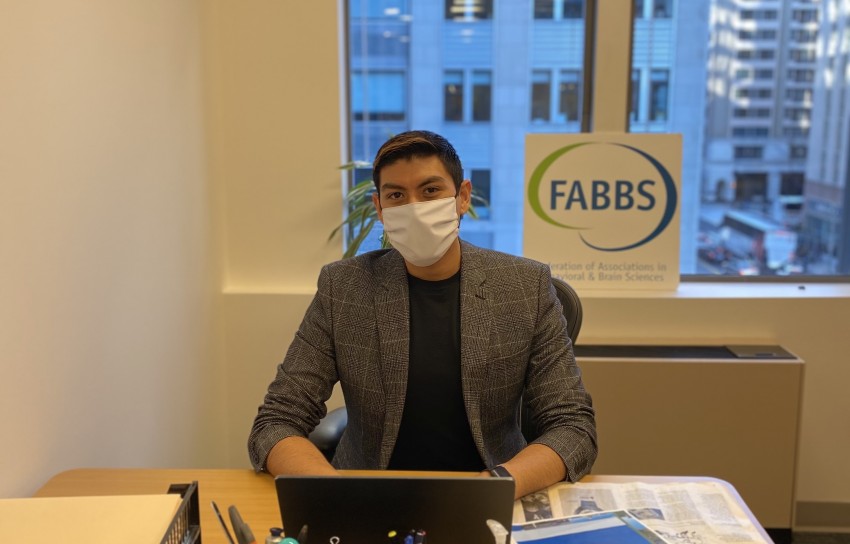 Describe what it is like to intern at your organization. What are your typical responsibilities, and what does a typical day look like?
I work with the Federation of Associations in Behavioral & Brain Sciences (FABBS) as an advocacy intern. FABBS has entrusted me with responsibilities to advance their mission of advocating for the brain, behavioral and social sciences. I write articles for their bi-weekly newsletter, mainly reporting on congressional hearings related to FABBS's work. In addition, I read through proposed pieces of legislation to uncover areas where FABBS could communicate key brain, behavioral and social science research to be implemented into proposed legislation.
My internship is hybrid, so some days are remote work and others in-person in the office. On in-office days, I meet a friend, get coffee with her and then walk over to the office together. On Thursdays, we have staff meetings to check in with each other and also share a "win at work or elsewhere," which is always my favorite part of the meeting!
What is the single greatest benefit TWC provides to students like yourself?
Networking. TWC students can learn and enhance their networking skills to then apply them to fit their own pathway to success. The TWC community remains active after completing the program and as an alumnus, I am excited to continue networking with other aspiring and current professionals.
What's been your proudest accomplishment during your time here?
Before my experience with TWC, I did not have a plan for post-graduation nor did I know where to start. However, TWC gave me the tools and confidence necessary to create an action plan to continue to reach my career and academic goals post-graduation.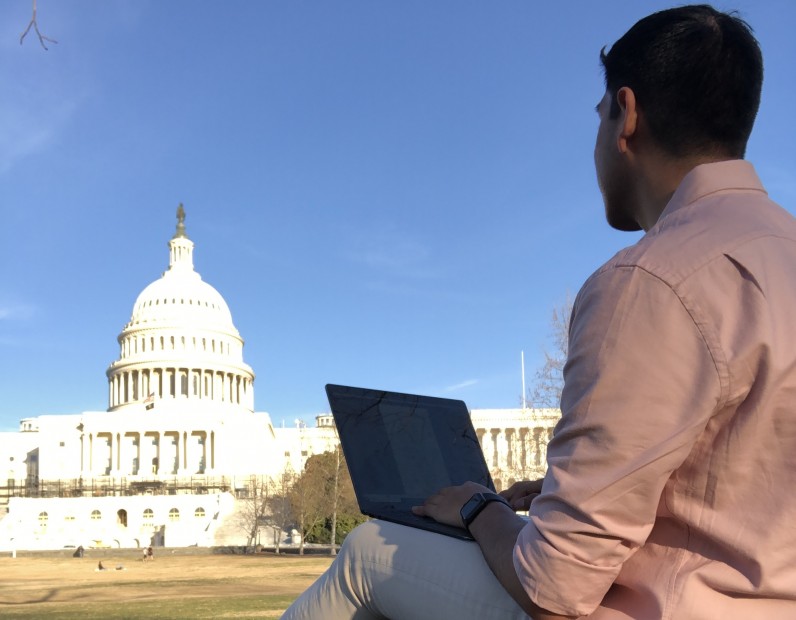 What has been the most impactful experience or memorable encounter during your time in Washington, D.C.?
I was able to meet with Dr. Douglas Massey, one of the leading scholars on the study of immigration. As an aspiring social scientist, it was great to discuss with Dr. Massey his research and the different ways that one can navigate the advocacy profession.
How has TWC impacted your future plans and professional goals?
It was through TWC that I was able to talk with various professionals in fields that I am interested in. Because of this, I have created my own "career action plan" with the help of listening to people's experiences, feedback and advice I've received from the alumni mentors and advisors. As a first-generation college student, I am now better equipped to handle life post-graduation, and that is all thanks to my experience and the network of support I found at TWC.
As a first-generation college student, I am now better equipped to handle life post-graduation, and that is all thanks to my experience and the network of support I found at TWC.
What advice do you have for other students who are considering an internship with TWC?
Have an open mind in terms of where you wish to intern – any internship experience can prove to be valuable. I also recommend that you talk with yourself about how you think TWC can help you reach your career goals. Finally, just apply and once you're accepted, you'll gain access to TWC's support system to help guide you through the experience.
Let The Washington Center Help
Internships are one of the best ways to learn more about your industry, get hands-on experience under your belt and build a well-rounded skill set. Many of our offerings now have remote work options, meaning you can take advantage of even more opportunities and you'll add a whole new set of "working from home" skills to your resume.
As part of our Academic Internship Program, we partner with hundreds of internship sites around the country, and will work closely with you to find the internship that best aligns with your career goals and interests.
Learn more about the Academic Internship Program.
About the Author

Follow on Twitter Visit Website More Content by The Washington Center