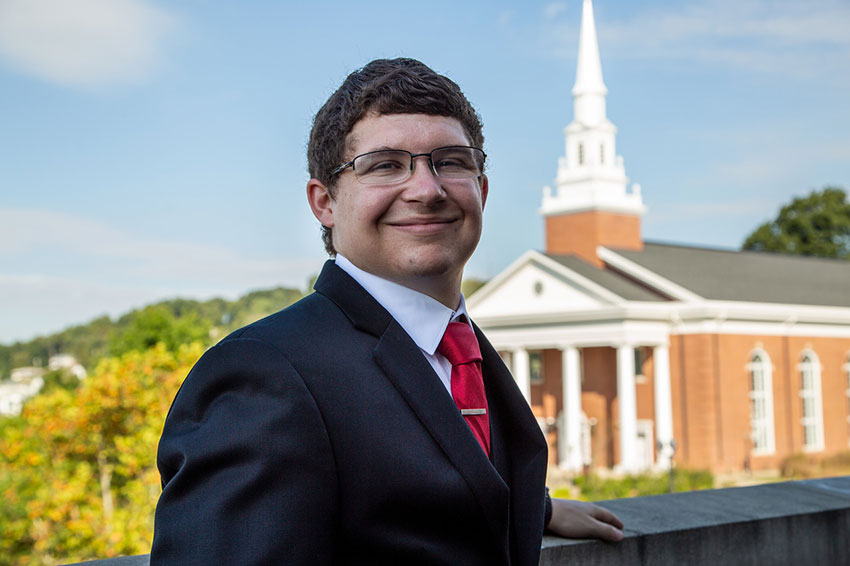 Interning with the U.S. Marshals Service allowed Waynesburg University's Nicholas Midei to see if Washington, D.C. was the right fit for his criminal justice career.
As the first Waynesburg student to do the new internship program offered on campus, Nicholas Midei felt "like the guinea pig for everybody" when it came to spending a semester in Washington, D.C. with The Washington Center. It allowed him to test run D.C. and see if that's where he really wants to take his criminal justice career. Turns out, D.C. is the best fit for him.
Where do you go to school and where did you intern with The Washington Center?
I attend Waynesburg University in Waynesburg, Pennsylvania where I am a senior criminal justice major. During the Summer 2019 term, I interned with the U.S. Marshals Service at the headquarters in Arlington as a data analyst in the Information Operations Division, Criminal Intelligence branch.
What prompted you to start looking for an internship as part of your college experience?
Waynesburg requires an internship during undergrad. I had already fulfilled that requirement with an internship back home, but I wanted to add another to my resume. I was looking around and The Washington Center (TWC) is a new program offered on our campus. Nobody knew a lot about it. I am the first one to go through the Academic Internship Program (AIP).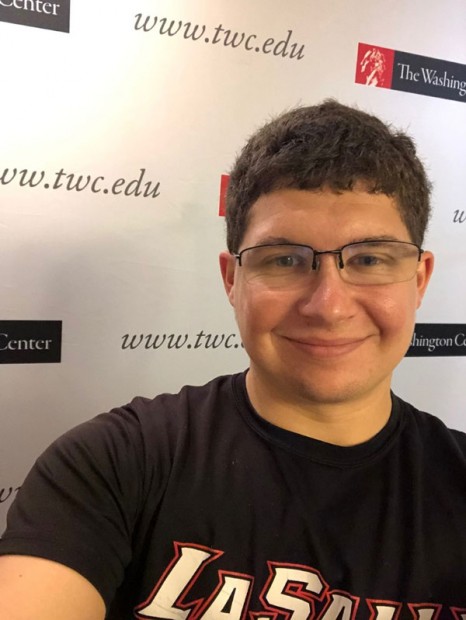 Out of all of the internships I looked at, AIP was very well put together. I got to take a class, I got to come to D.C. and network in an area that I really want to live in, though I didn't know it at the time. I thought being in D.C. would give me the edge or advantage on a criminal justice position because I would get to work with federal law enforcement agencies, building my resume and building my professional network.
Why did you choose TWC's program over other internship programs?
The big reason I wanted to do TWC was because of the 12 credits the university offers. Another factor was TWC's LEAD programming and having a night class. The way Waynesburg has it set is six credits for the internship, three credits for LEAD and three credits for the evening class. I chose Crisis Communications for my evening class. I thought getting a class under my belt that our university doesn't offer could secure me yet another advantage when seeking a job after undergrad, especially since crisis communications is a big deal right now.
Out of all of the internships I looked at, AIP was very well put together. I got to take a class, I got to come to D.C. and network in an area that I really want to live in.

Nicholas Midei, Wayensburg University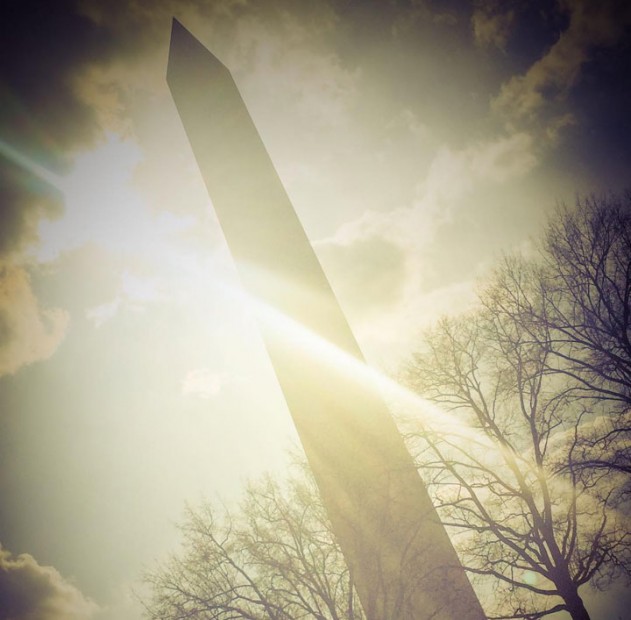 Living in D.C. was another big incentive on why to do TWC. There are federal jobs and great police agencies in and around the D.C., Maryland, Virginia area. The Arlington Police Department is probably one of the best police departments around, as is Annapolis. Being in D.C. gave me the opportunity to go out on career exploration interviews through LEAD and network with those police agencies, get to know them and have them get to know me. That's why I did TWC.
What has been your most impactful experience during your time in Washington, D.C.?
The impactful thing was getting to know my boss at the Marshals Service. He told me to come back after I graduate — I'm dual enrollment working toward my master's and bachelor's — and that he'd love to have me back. Also, networking with my coworkers at the Marshals in the Information Operations Division proved very interesting and appealing, a memory I will never forget in my lifetime. That opportunity got my resume out there while I was building a professional network.
As I've started to apply for jobs, I'm finding more and more that my TWC internship with the U.S. Marshals really jumps out on my resume. For example, I just applied to the Independence, Kansas police department and I've been emailing back-and-forth with their chief. He said he really liked that I was assertive and had the federal Marshals experience on my resume.
Describe briefly what it has been like to intern at the U.S. Marshals? What types of skills did you acquire? How has the experience affected your professional development?
There was a vast difference between TWC and my previous internship experience. With the Marshals Service, I was on my own. They help you out, but the expectation is for you to complete the task given to you without someone standing over your shoulder. At my previous internship, they were double checking on you every step of the process.
Additionally, all of the databases I worked with through the internship have given me the skills that put me ahead. I actually got hands on experience with those databases. I learned to use the National Crime Information Center (NCIC), Justice Detainee Information System (JDIS), LexisNexis and OpenFox, and see firsthand what I learned in class through photos in books and Powerpoints. It was really cool to see it come full circle. Now with that experience and training, because I had to do a training that first week to get certified with JDIS and NCIC, I'm at the head of the line when I apply for jobs because it isn't going to cost employers any time or money to train me. I'm already certified and ready to go.
How would you describe TWC and its impact to someone else?
I'd say it's very impactful, but stressful at some points. You have to balance your work life and social life. You have to find that balance between where you can still be a college kid and what you need to take seriously. You have to go from taking naps and having fun to being an adult managing your time to get everything done. It's fast-paced, especially during the summer where we're only here for 10 weeks as opposed to the 15 during the spring and fall. I'd also say TWC is worth the financial investment. It's already paying off for me and I just completed it.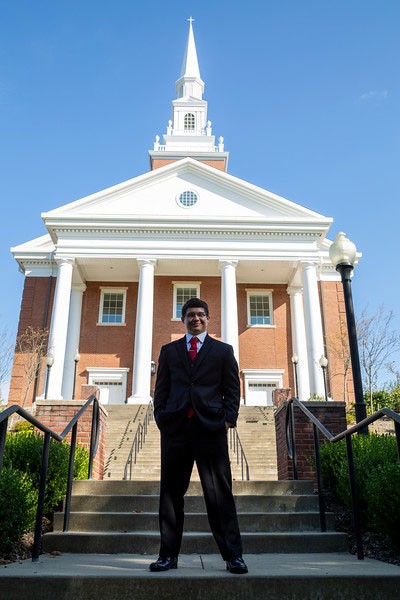 You were the first Waynesburg University student to do the Academic Internship Program. What was it like going from a small campus to a large city? What is it like back on campus with your new experience?
It was crazy going from Waynesburg to D.C. I grew up in Cincinnati, so I was familiar with city life, yet I went from my campus in western PA where there's 1,400 people max, undergrad and grad, on campus to D.C. There were that many people in my office building with the Marshals. It was chaotic the first couple of weeks, learning the Metro and getting around. It was fun though. There's always something to do. You just have to take advantage of what's going on.
Back on campus, I'm literally like the big man on campus now. With this campus size, all of my professors know who I am and are impressed that I interned with the Marshals. There's never been anyone from campus to intern federally with the Marshals before. They are asking me a million questions. Everybody wants me in their group. In every class I go to they're calling on me to talk about how it really is. People are really wondering is this database used still or is it outdated? Are there any new databases out there that we don't know about? Is it really like what they say it is in textbooks or movies? I tell them it is completely different than what you see in movies or textbooks.
What is the single greatest benefit TWC provides to students such as yourself?
I really liked how TWC prepares you for taking on a career. Especially through LEAD, TWC sets you up for success after undergrad. With Portfolium, and networking, LinkedIn, resume, and cover letter trainings, those are things you can take with you for life after college. They are valuable professional skills to have. TWC helps you improve your resume so that you can land those potential jobs that you want.
It was an honor to work with America's oldest federal law agency. That's an experience I'll have for the rest of my life. Even if I don't ever go on to work at a federal law enforcement agency, my summer in D.C. with the Marshals was really cool. Whatever you put into this experience is what you're going to get out of it. Take full advantage of every opportunity that comes your way, go try new things.
About the Author

Follow on Twitter Visit Website More Content by The Washington Center