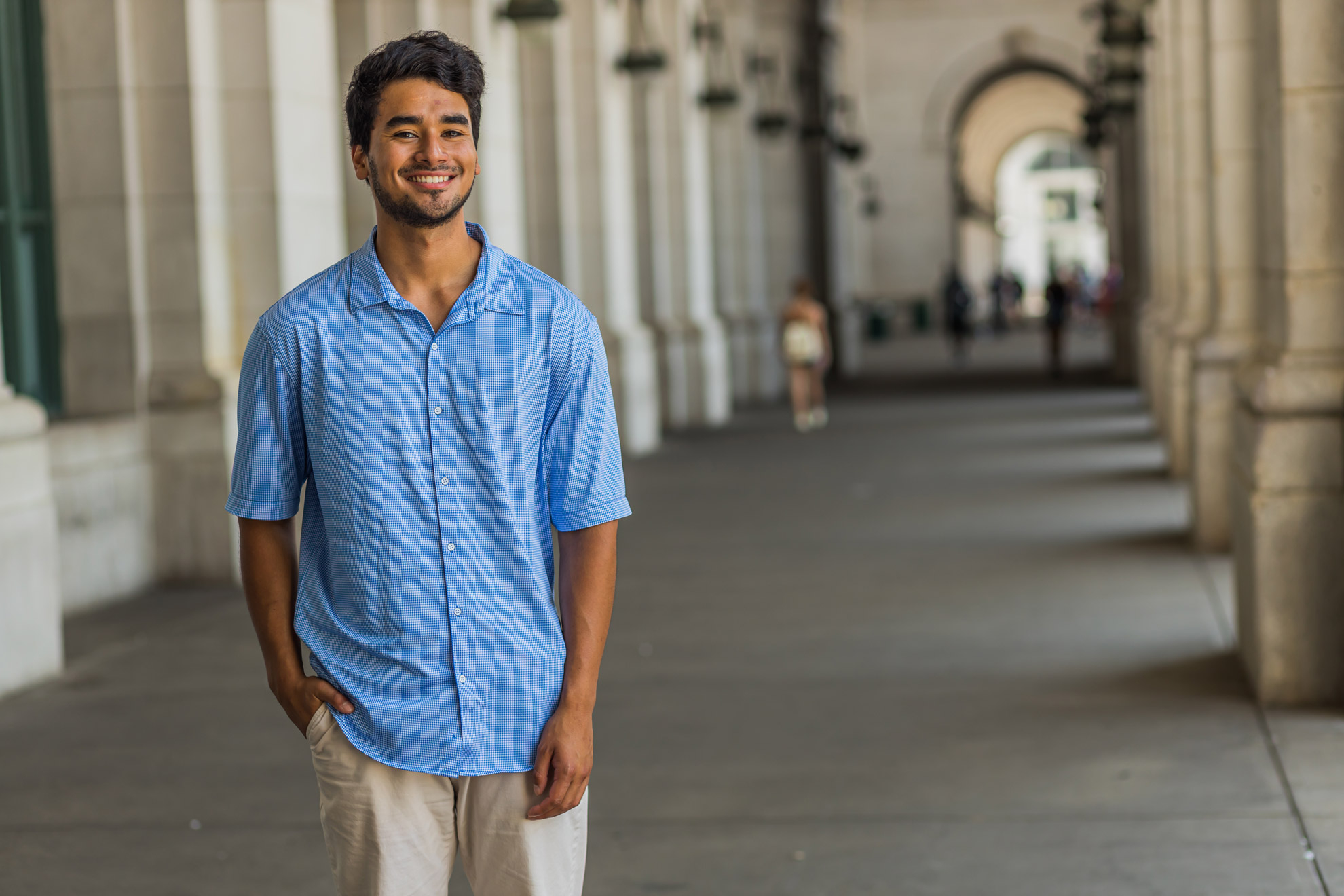 East Tennessee State University student Samuel Garcia experienced a career awakening after his internship with the National Hispanic Medical Association. Initially, he was not entirely committed to health policy, but his dedication to health in Hispanic communities led to a profound change of perspective.
Where are you interning and what are some of your responsibilities there?
I interned at the National Hispanic Medical Association (NHMA), as a Program Intern. I helped organize and plan the Leadership Fellowship program, COVID-19 Webinar Series and the Vaccine 4 All program.
When searching for internships, I focused on organizations with high-impact that matched my values. When I came across NHMA, I knew I wanted to work there because of their mission statement. I really liked their dedication to empowering Hispanic physicians because I would like to become a doctor.
Tell us about a project you worked on during your internship that was your favorite, the most challenging, or the most exciting.
My favorite project was the Leadership Fellowship program. It is a program funded by the Centers for Disease Control and Prevention (CDC) that gives leadership training to eighteen fellows who are doctors of various specialties. As a pre-medical student, I have enjoyed participating in the webinars and getting to network with doctors around the country.
How have you expanded your professional network during your time with TWC?
I have been able to expand my network by collaborating with classmates in my International Business class and participating in networking events in D.C. My internship has allowed me to work with federal agencies like the CDC and U.S. Department of Health and Human Services (HHS), which has been a great experience.
After working with NHMA, I realized that healthcare is my passion and I want to become a healthcare professional to help the Hispanic community.

Samuel Garcia, National Hispanic Medical Association intern.
How has this experience impacted your career goals?
My experience at TWC allowed me to see the administrative side of health policy. Going into this summer, I was interested in medicine and health policy but was not completely committed. After working with NHMA, I realized that healthcare is my passion and I want to become a healthcare professional to help the Hispanic community. I have been able to network with health professionals and work with federal agencies on impactful projects for health disparities. I know I want to continue to do so, and this summer made me realize that I want to pursue medical school after graduation and help my people in the future.
What advice do you have for students considering an internship with TWC?
I would recommend it to anyone who is considering it. Being able to live in the city has given me new experiences and allowed me to make connections that will have a lifelong impact. Washington, D.C. is a beautiful city full of history and being able to stay there for an entire summer was amazing. TWC provides you with events that are up to you to take advantage of. If you are serious about investing in your future, TWC is the place for you to be at.
What was your proudest accomplishment during your TWC experience?
My proudest accomplishment during my TWC experience has been organizing a vaccination clinic for the NHMA/CDC collaboration and planning a webinar with the 17th Surgeon General of the United States. Being able to see pictures and other feedback on those events has given me a lot of satisfaction knowing that it helped the Hispanic community.
Let The Washington Center Help
Internships are one of the best ways to learn more about your industry, get hands-on experience under your belt and build a well-rounded skill set. As part of our Academic Internship Program, we partner with hundreds of internship sites around the country, and will work closely with you to find the internship that best aligns with your career goals and interests.
Learn more about the Academic Internship Program.

About the Author

Follow on Twitter Visit Website More Content by The Washington Center