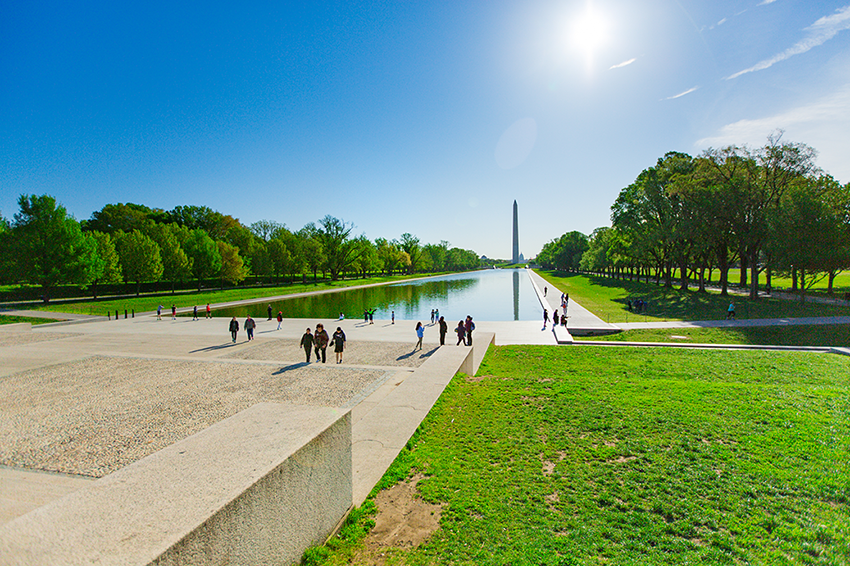 Elon's commitment to engaged learning encourages its students – you – to fulfill your role as a global citizen, putting your knowledge into action. And what better place to do that than in D.C., where you can translate your major into your future career path and prepare for life after graduation.
It's no wonder, then, that Elon students have made The Washington Center their D.C. home for a semester, a summer, or a winter term for more than 20 years. Need a little more evidence? Read on and discover five reasons why The Washington Center is a perfect complement to your on-campus Elon experience.
1. An internship is one of the five Elon Experiences, and TWC is your secret to landing a great one — and, no, it doesn't have to be in politics
You're not just looking for an internship, you're looking for the right internship. But with classes, activities, and – you know – sleep, you don't have much time available to conduct an extensive search. Our dedicated team of internship advisors will work closely with you to ensure you're matched with a position that fits your interests and goals. And our network of internship sites runs wide and deep. Sure, we've got lots of interns who work on Capitol Hill, but you'll also find TWCers working in local and national media outlets, with the Metropolitan Police Department or the U.S. Marshals Service, for major nonprofit organizations and brand-new startups. We'll submit your resume and supporting documents to several of these sites we've targeted just for you and work with you to find the right match. Then, we'll help you take the most important step: Selecting the internship you want.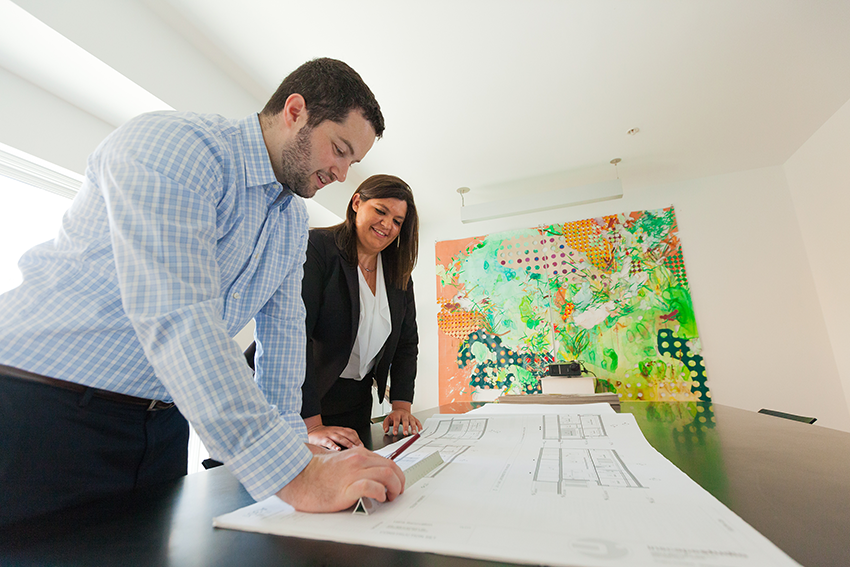 2. Your TWC experience will give you an advantage over the majority of your fellow college students.
According to a recent Strada/Gallup 2017 College Student Survey, only one-third of students polled strongly believe they will graduate with the skills and knowledge they'll need. After completing the TWC academic internship program, you won't have that problem. Working four full days per week at an internship matched to your interests, you'll see how what you've learned in the classroom applies in the professional world. And you'll acquire important new skills that, perhaps, don't show up on any of your course syllabi. On Fridays, through TWC's unique LEAD Colloquium, you'll work with an instructor and your peers to develop your professional identity, discover your strengths, and build your network. You'll return to Elon with invaluable confidence – and a tangible portfolio that showcases what you've accomplished.
3. TWC will supercharge your professional network.
Stop us if you've heard this before: In today's professional world, it's not what you know, it's who you know. Your TWC experience exponentially expands the number of "whos" you can rely on through the rest of your Elon years and well beyond. Whether it's your internship supervisor and work colleagues, your evening course professor, or the couple of hundred students who are attending TWC with you from across the country or around the world, you'll leave with a wealth of contacts. You'll also join the ranks of more than 60,000 TWC alumni around the world working in a kaleidoscope of careers. And, perhaps most importantly, you'll have gained a couple of dozen new best friends who've shared your incredible DC journey by your side.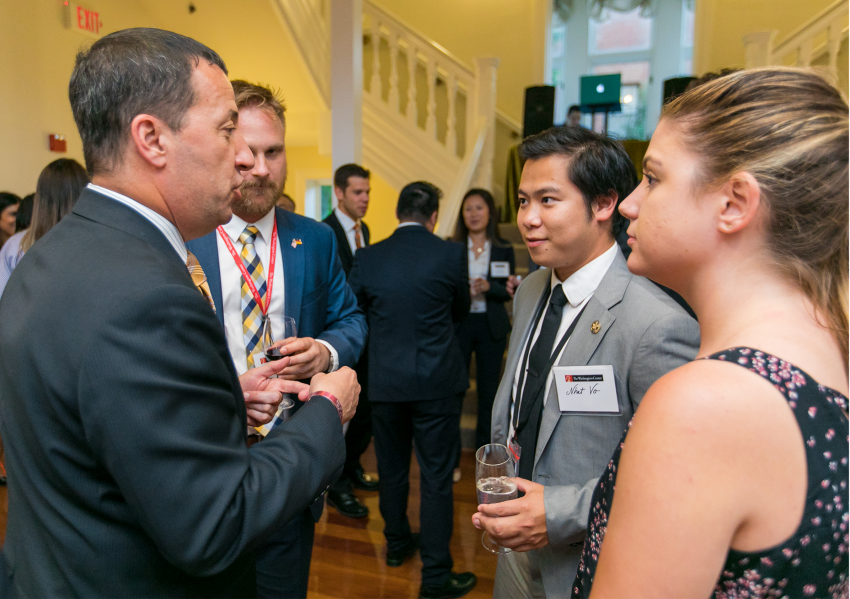 4. D.C. is home to one of the largest concentrations of Elon alumni in the world.
Thousands of fellow Phoenix live in the greater Washington area, working in federal agencies, nonprofits, media, the tech sector, and much more. They're always up to meet for coffee and a chat, so you can build critical connections for a post-graduation career in the nation's capital. You can plug into the local Elon alumni chapter, one of the university's most active, to get started. They sponsor sports teams through the Capital Alumni Network and host a variety of networking events, including an annual early-summer social to welcome Elon students interning in Washington. Elon representatives from TWC always attend in full force!
5. You'll LOVE D.C. in the summer.
Fourth of July fireworks over the Capitol dome. Free jazz on Friday nights in the National Museum of Arts Sculpture Garden. The Smithsonian Folk Life Festival on the Mall. Sunny afternoons cheering on the home team at Nationals Park. Whether you love food or theatre, history or sports, there's something for everyone, every day, during the DC summer. And best of all, many of these experiences carry the whopping price of $0. That's right, FREE! So when you're not at work or in class, you'll never run out of fun and inexpensive ways to spend your time – and you'll go back to Elon in the fall with a ton of great stories.
So what are you waiting for? Join the hundreds of Elon alumni whose lives and career paths have been transformed by their TWC experiences.
About the Author

Follow on Twitter Visit Website More Content by The Washington Center