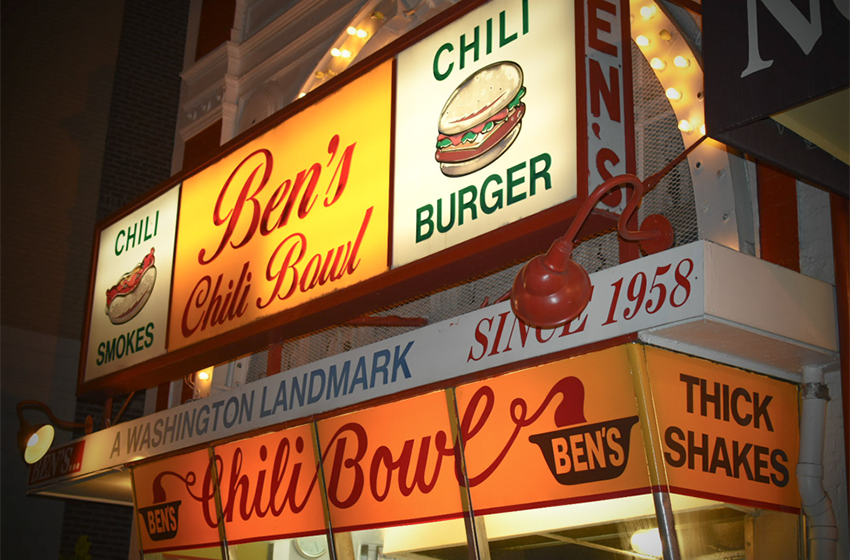 I've been living like a local in D.C. for a few weeks now and have loved finding great places to eat on the cheap. Here are three options that are always hit the mark, whether I'm looking for a quick dinner or a place to rest my legs while out exploring the city.
Ben's Chili Bowl
Location: U Street
Price: Under $10
Ben's Chili Bowl is one of the D.C.'s landmark restaurants that has stood the test of time. Since 1958, its famous chili dogs have left impressions on millions of taste buds in the U.S. and around the world, and they still serve them every day at the original location on U Street.
This historic D.C. restaurant has served over 100 celebrities including former President Barack Obama, Jimmy Fallon and Bruno Mars. For a meal under $10, a visit to Ben's should be on any D.C. bucket list.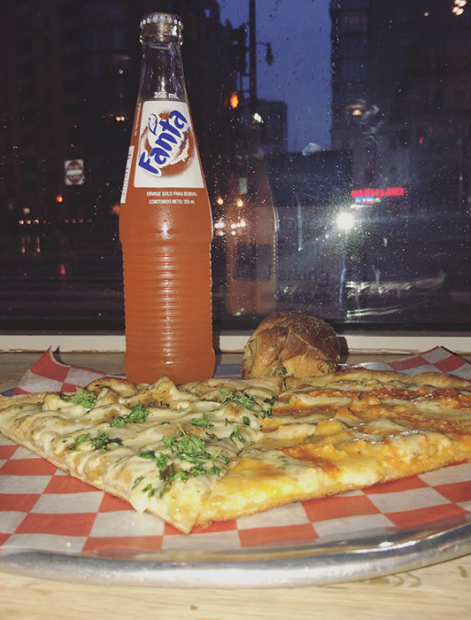 WiseGuy Pizza
Locations: Chinatown and Foggy bottom
Price: $3 to $4 per slice
If you are out taking a stroll on the National Mall or just want a really good slice of pizza, you must try WiseGuy Pizza. The crisp, thin-crust slices hold mouthwatering toppings ranging from you traditional cheese and pepperoni to more adventurous takes like buffalo chicken to eggplant parmesan. This New York-inspired pizzeria makes way for a gourmet meal at a price that won't break your budget.
With its glass drink bottles and old-school wooden interior, WiseGuy Pizza will take you back in time and leave you wanting more (trust me, I have been three times). Just remember that like any true New Yorker, leave the forks and knives on the table and use your hands!
Food Trucks
Locations: Throughout the city!
Price: Varies
As a true foodie, I never underestimate the power of food trucks. On any given weekday (and most weekends) you'll find food trucks throughout D.C. representing cuisines from around the world. These affordable eats allow tourists and locals to take in the historic sites of the city while enjoying a good meal.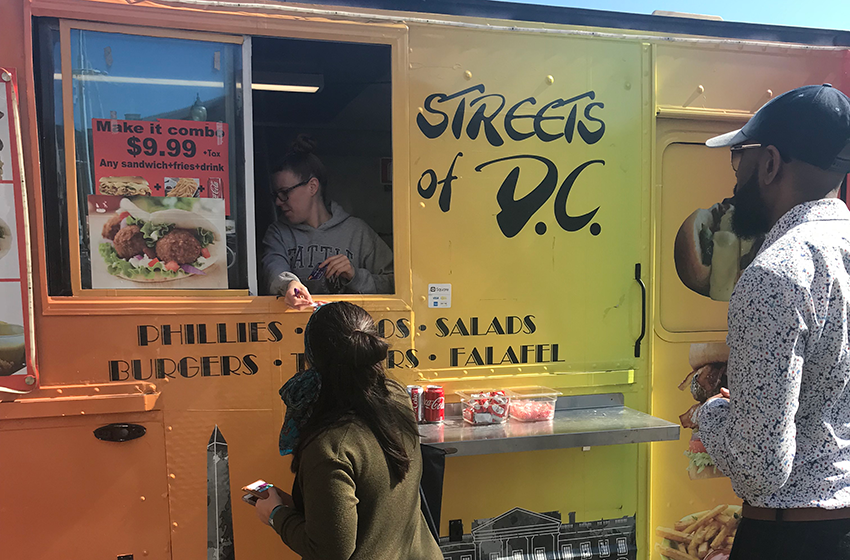 Food trucks grow even more popular as the temperature increases, and there are so many great places to sit and enjoy D.C.'s architecture and monuments. Check out these recommendations from Roaming Hunger and use Food Truck Fiesta to find where your favorite truck will be.
Since arriving to D.C., I have relied on social media, the Washingtonian and Yelp to help me find places that offer great food and a fun atmosphere for a reasonable price. D.C. has become a bonafide food city (one of Zagat's 10 Most Exciting Food Cities in 2017) so there's no reason to waste a meal or your money on a restaurant that doesn't hit the mark.
About the Author

More Content by Melanie Griffin