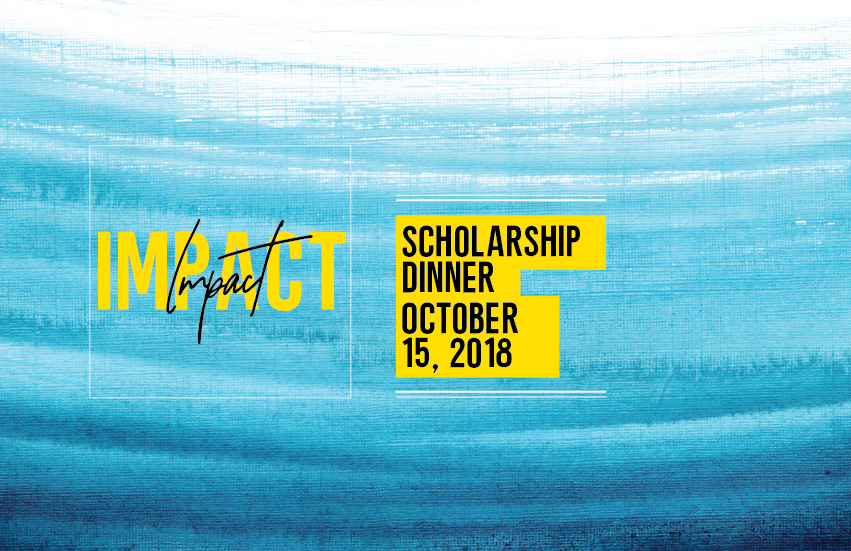 The Washington Center proudly presents Impact: The Annual Scholarship Dinner 2018, honoring internship partners, advocates, students and alumni with an evening of celebration in the nation's capital.
WASHINGTON, D.C. - The Washington Center's Annual Scholarship Dinner theme for 2018 is Impact. The event will be held at the historic National Building Museum on the evening of Monday, October 15, 2018. The Annual Scholarship Dinner is TWC's largest and most important fundraising event, a celebration of the transformative impact an immersive semester internship has in the lives of our students as they explore a limitless future of their choosing.
Net proceeds from this evening support the TWC Scholarship Fund, which helps alleviate financial barriers for students to participate in TWC's transformative internship experience. Nearly 85% of TWC participants receive some form of financial assistance.
TWC invites you to join our guests from affiliated higher education institutions, some of TWC's more than 55,000 alumni, board members, state and international leaders, corporate and foundation sponsors, congressional leaders, and other close TWC friends.
A special thank you to our sponsors Centene Corporation, Ford Motor Company, CBS, Verizon, Spirit Aerosystems and the University of Toledo for helping make this night possible.
Honorees
As part of the evening's festivities, TWC will recognize special guests with Impact awards. The honorees for 2018 are:
Lifetime Achievement Award - The Honorable Richard Gephardt
Higher Education Impact Award - University of Massachusetts
Partner Impact Award - To the Contrary, PBS
Alumni Impact Award - Kevin Jones (2011)
Details of the evening can be found below. Tickets will be available for purchase until 5:00 p.m. EDT on Wednesday, September 26.
2018 Annual Scholarship Dinner
DATE
Monday, October 15, 2018
TIME
6:30 p.m.
LOCATION
National Building Museum
401 F Street, N.W. Washington, D.C.
TICKETS
To purchase tickets or support the TWC Scholarship Fund,
visit our website
About the Author

Follow on Twitter Visit Website More Content by The Washington Center