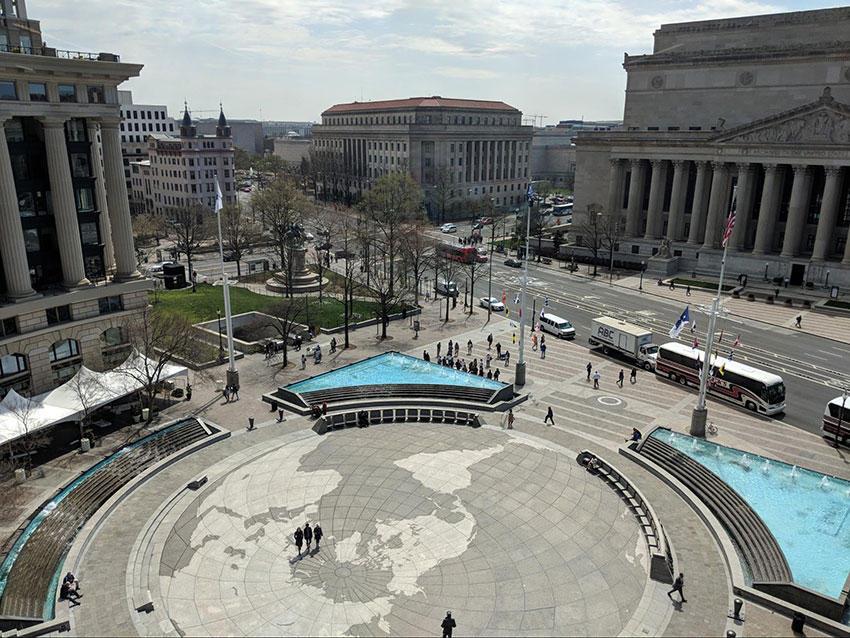 What does a typical day in the life of a Department of Homeland Security Intern look like? Summer 2019 student Nicole Garcia breaks down her routine.
Going from an always-changing schedule in college to a stable, planned-out-in-advance work schedule is an eye-opening experience. It's also a nice change of pace, because I'm able to actually know what I'll be doing every weekday without having to stress about my upcoming schedule. So here's what a typical day for me looks like:
7 a.m. — Time to wake up! I try to keep my morning routine short and simple: shower, eat breakfast, and leave no later than 8 a.m. so I can get into the office by 9 a.m. My commute can sometimes be tricky because I have to ride the metro to L'Enfant Plaza, where I then take a shuttle to the Department of Homeland Security campus. I've made the mistake of missing the shuttle, which only comes every 30 minutes, a couple of times due to metro delays — let me tell you, having to wait for the next one in the hot, humid summer is no fun; so, I always try to give myself ample time to make my commute and not show up late at work.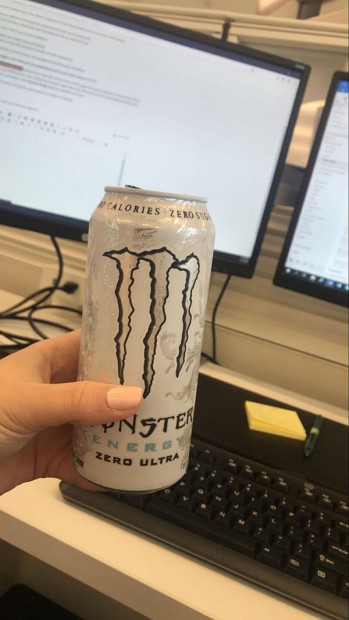 8:45 a.m. — Assuming my commute goes smoothly, I'll get into the office by 8:45 a.m. The first thing I do is turn on my work laptop and check for morning e-mails from my boss letting me know what the tasks are for the day. From there I work on completing the assigned tasks, starting from highest to lowest priority. These usually include proofreading documents (including talking points for the Secretary of Homeland Security!), filling out vetting forms, participating in teleconference calls and researching site visits, among other things.
12 p.m. — Around noon, my coworkers and I take our lunch break. Although we usually go to the on-campus cafeteria, F.U.E.L., I also try to pack my own lunch so I can save money to do other fun things in DC.
1 p.m. — If I'm being honest, the three-hour block after lunch can sometimes feel like a complete drag, but an energy drink usually does the trick!
4 p.m. — The time I leave work always varies; it all depends on the workload of the day. However, I'd say most days I leave between 4:00 and 4:30 pm. One of my coworkers, Sarahjane, also lives in NoMa so we usually commute back home together. (Pro tip: if you have a long commute, pre-download Netflix episodes so you can watch offline, or just find a cool podcast to listen to on your way in/out of work.)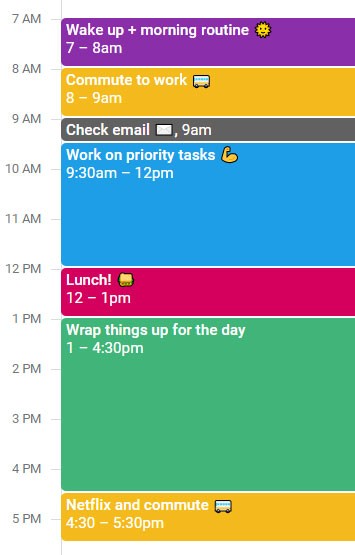 5 p.m. — After I get home from work, I like to take some time to unwind and relax. I cook dinner, watch an episode of my most recent go-show Money Heist, and then do some reading and assignments for my classes (on top of the TWC program I'm taking two online summer courses for my university — even though it's doable, since sometimes the combined workload can get overwhelming, I don't really recommend it if you don't need to). Once I'm up to date with schoolwork, I usually check up on what my roommates are up to and see if they want to do any fun adventures around D.C.
So far, our weekday adventures included going to the National Mall, hitting up a Nationals game and visiting the monuments at night. There are also usually activities going on at the RAF. For example, there's Zumba on Thursdays and free workshops throughout the week about resume building, moving to D.C., getting ready to graduate and other topics.
This summer has definitely been jam-packed, but hey I'm in D.C., so I might as well take advantage of it while I'm here!
Wednesday nights are a little different, because I have my U.S. Foreign Policy course from 6:30 to 9:30 p.m. So on these days I'd get home from work, eat something really quick and try to sneak in a 20-minute power nap before class (I've taken a 3-hour evening class before, so I know I'd need it!). Once in class, the first thing we do is take the weekly current news quiz, which weeds out those who haven't been keeping up with the World News section of the New York Times, as these usually deal with foreign policy. Afterwards we would go through the lesson's slide deck, taking two 5-10 minute breaks in between. Lastly, we usually break into groups and complete an activity before calling it a night.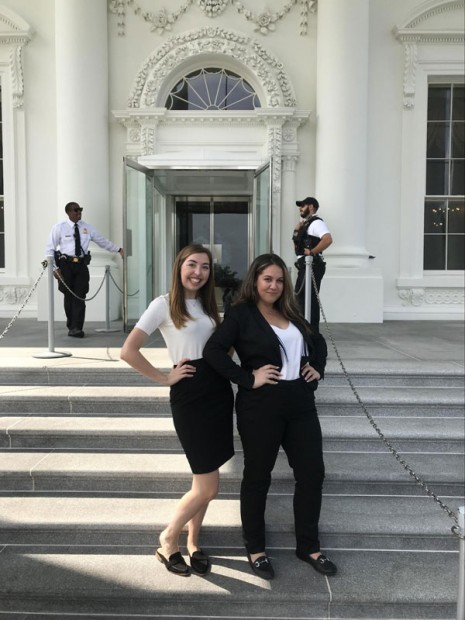 On Fridays, there's always some professional development-related activity before the weekend starts, whether it's a class, a career exploration day or a seminar. These are really insightful and allow you to network among your colleagues and people in your professional field. After the Friday programming is complete, that's when my weekend officially begins — all my weekends in D.C. so far have been entirely different from each other, which I love.
Some of my most memorable weekend adventures include: tours of the Capitol Building, the White House (East Wing), FBI headquarters and Customs and Border Control offices; visits to the African American Arts and Culture Museum and National Portrait Gallery; and study sessions at the Library of Congress. I also got to escape D.C. for a weekend and visit one of my best friends in Boston.
This summer has definitely been jam-packed, but hey I'm in D.C., so I might as well take advantage of it while I'm here!
About the Author

More Content by Nicole Garcia