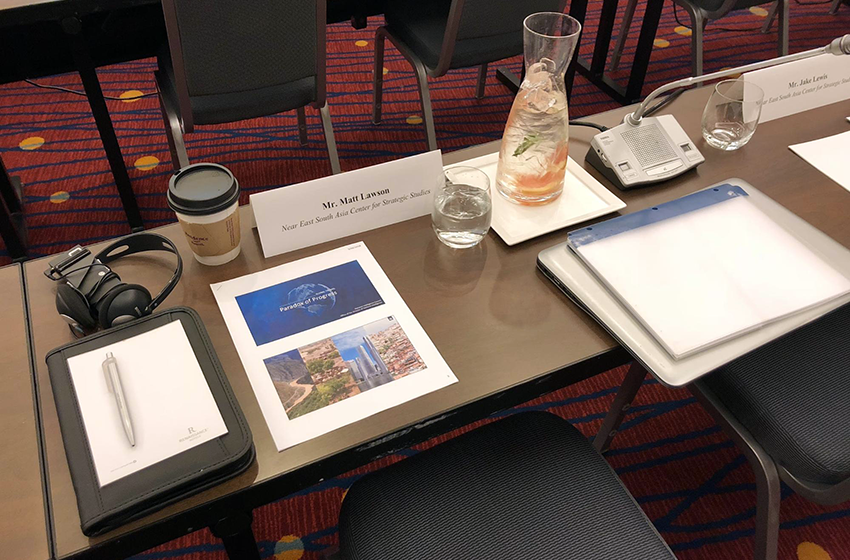 A politics-based internship in Washington D.C. can be both exhilarating and exhausting. With a schedule that's constantly changing, I need to stay sharp both inside and outside of the workplace. Here's an average week in the life of me, Matt Lawson.
One of the best aspects of The Washington Centers' Academic Internship Program is the internship experience. Through the internship, students are afforded the opportunity to apply their skills in their various fields of interest and gain valuable professional connections and experience. For me, my internship is the best part of the week. Through the NESA Center, I've had the honor of working with foreign diplomats and servicemen, discussing issues regarding security, democratization, and the global economy. These interactions have mainly occurred during NESA programs, which I support several times per month. Seminars can last several days or several weeks, depending on the size and depth of study. This past week I've been working with a coalition from Tunisia, which has proved a wonderful opportunity to practice my French.

Outside of program support, I'm typically conducting research for professors or helping to write briefs on behalf of the Center. These responsibilities often require extreme focus on my behalf, and are great opportunities to flaunt some of the skills (i.e. writing, reading, conducting research) I've developed in school over the years. They also allow me an opportunity to connect with NESA faculty and staff, developing relationships with professionals in my field of interest.
Depending on the week, responsibilities at the Center can vary, which impacts my schedule at all times of the day. That being said, some things about the experience remain unchanged–regardless of my schedule. Every single day, I commute via metro. It may sound strange, but the feeling of riding the metro only increases the sense of professionalism I have with me every day. By obeying the traffic 'rules' of the metro (e.g. walking down the left side of the escalator and standing on the right), I feel like I'm one with the daily commuters–just another professional trying to get to work. The system of repetition may get tiresome over long periods of time, but for the few months I'm here, riding the metro is weirdly one of the more satisfying parts of my day.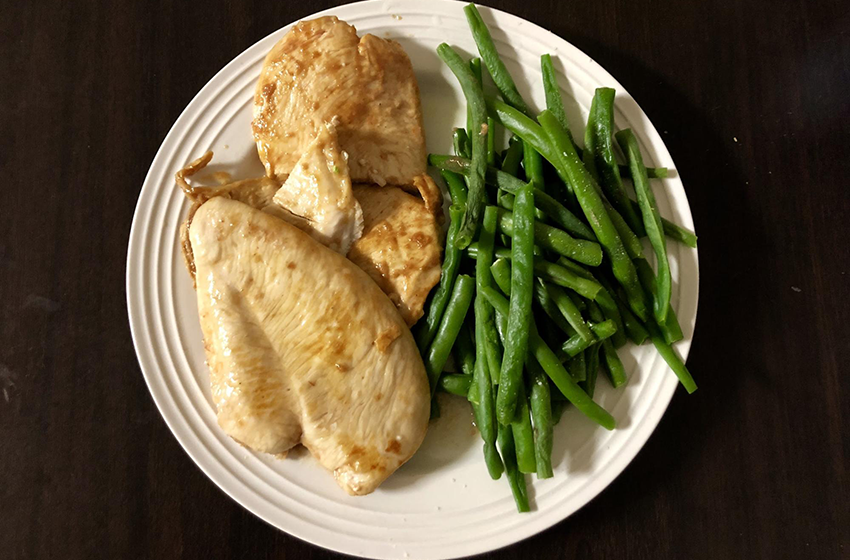 In addition to the repetition of my weekly commute, I try to cook dinner almost every night to establish consistency in my daily routine. I use weekends to shop for food, and I spend a significant amount of time catering my food plans to my work and class schedules. These efforts work to contribute to my professional experience, and like the metro, make me feel like I'm ready to tackle the grind of the 'real' world.
Outside of the work week, I attend two classes–one class Wednesday evening and another Friday morning. The Wednesday class is much like a course I would take back at Dickinson, with assessments ranging from tests, essays and presentations. On Friday mornings, I attend the LEAD colloquium which consists of in-class sessions, a lecture series and site/networking visits. These sessions allow students to better understand their interests, how to apply their strengths in the workplace and create networks–all helpful skills in the job search process. Although these sessions may change in style or duration, I can always expect to take part in these programs every Wednesday and Friday.
In essence, although my day-to-day experiences in D.C. may change dramatically, I still work diligently to stay on top of my work and stay sharp in all aspects of my career. The greater the sense of focus I have while I'm here, the more I enjoy the experiences–both good and bad–that this city has to offer.
About the Author

More Content by Matthew Lawson