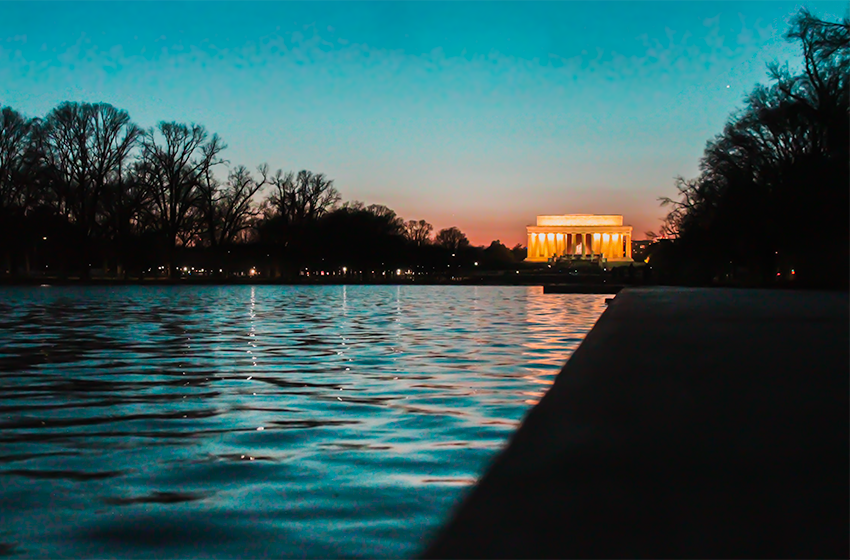 Attending college in rural Appalachia, you get an idea of what D.C. is like only through the images and stories shown on TV or your phone. Living and interning in the city is a completely different experience. Engaging with people in events and protests has allowed me to experience first-hand, the importance of politics and social activism.
Obama Portraits
After reading countless news articles and listening to a podcast episode about the Obama portraits I needed to make a trip to the National Portrait Gallery to see what all the hype was about.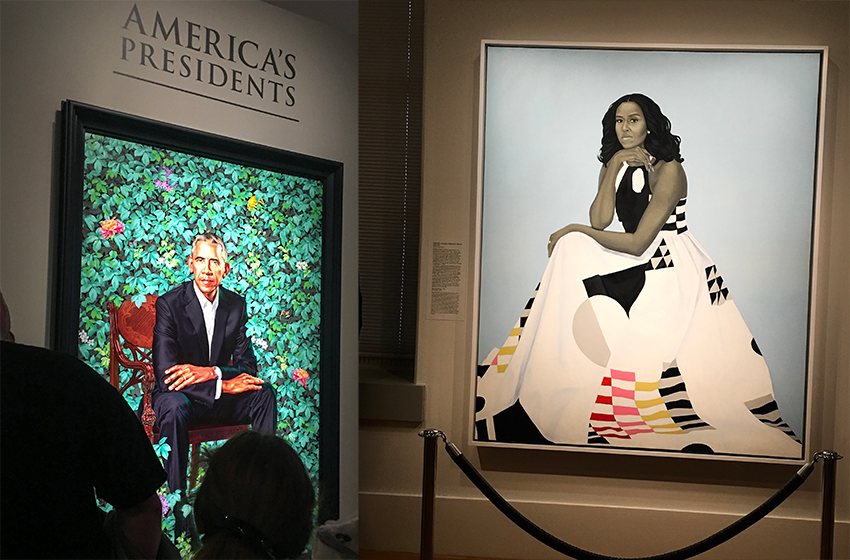 As an art major, I was very intrigued by both the portraits' backgrounds. In Barack Obama's portrait, the organic background – with flowers symbolizing both Kenya and Chicago – paints a new definition of courage, strength, and masculinity. For Michelle Obama's portrait, the powder blue background was even more vibrant in person. I went on a Friday evening and, fortunately, there were barely any lines.
Being an intern in D.C. allows me to be spontaneous: attend events and see things I normally wouldn't get the chance to see elsewhere. Living in our nation's capital gives you access to invaluable and unique experiences.
March for Our Lives
An estimate of 800,000 people showed up on March 24, 2018 for the March for Our Lives, a rally against gun violence. Survivors of the Marjory Stoneman Douglas High School shooting in Parkland, Florida launched the #NeverAgain movement and organized the march, as well as companion protests that took place on the same day elsewhere in the U.S. and around the world.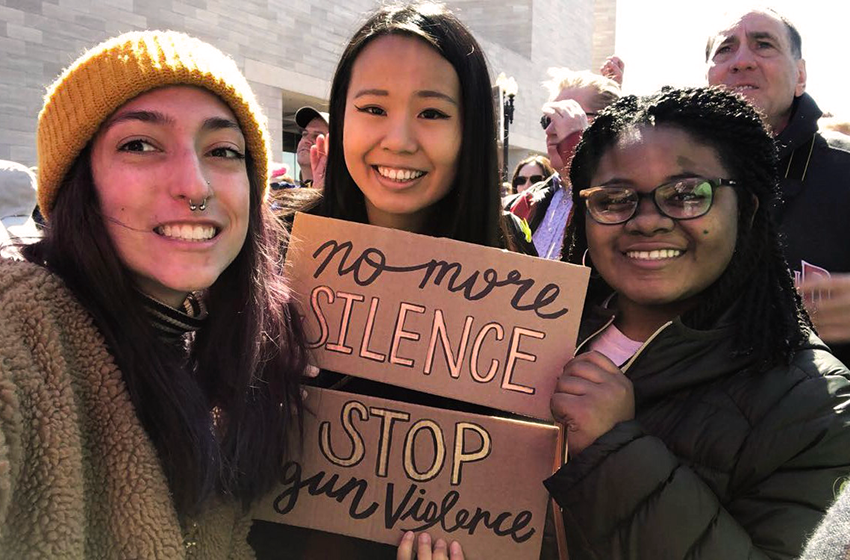 Teary-eyed and inspired, I was thankful for our politically-aware youth and for hearing their stories. They did not just focused on speaking against gun violence, but they addressed the disproportional effects it has on our black/brown brothers/sisters/family. I am proud and honored that I was able to stand next to so many strong individuals marching for all of our lives, both inside and outside of a classroom. More than 800 protests happened that day: from Topeka, Kansas to Berlin, Germany, in every single continent except for Antarctica.
I felt a huge sense of unity and it made me realize how lucky and privileged I am to be living in Washington D.C. for a semester, exercising my first amendment rights in one of the biggest rallies in history. I experienced what democracy looks like, and having all these historic moments taking place within walking distance of my apartment, is something I'm still getting used to.
From survivors of the Parkland shooting, advocates who've lost loved ones to gun violence, to celebrities singing inspiring lyrics and melodies, the energy that we all felt that day was unprecedented, and something I'm able to take with me wherever I go.
These experiences are two highlights of my D.C. experience so far and reminders that I shouldn't take this semester for granted.
About the Author

More Content by Lin-hsiu Huang