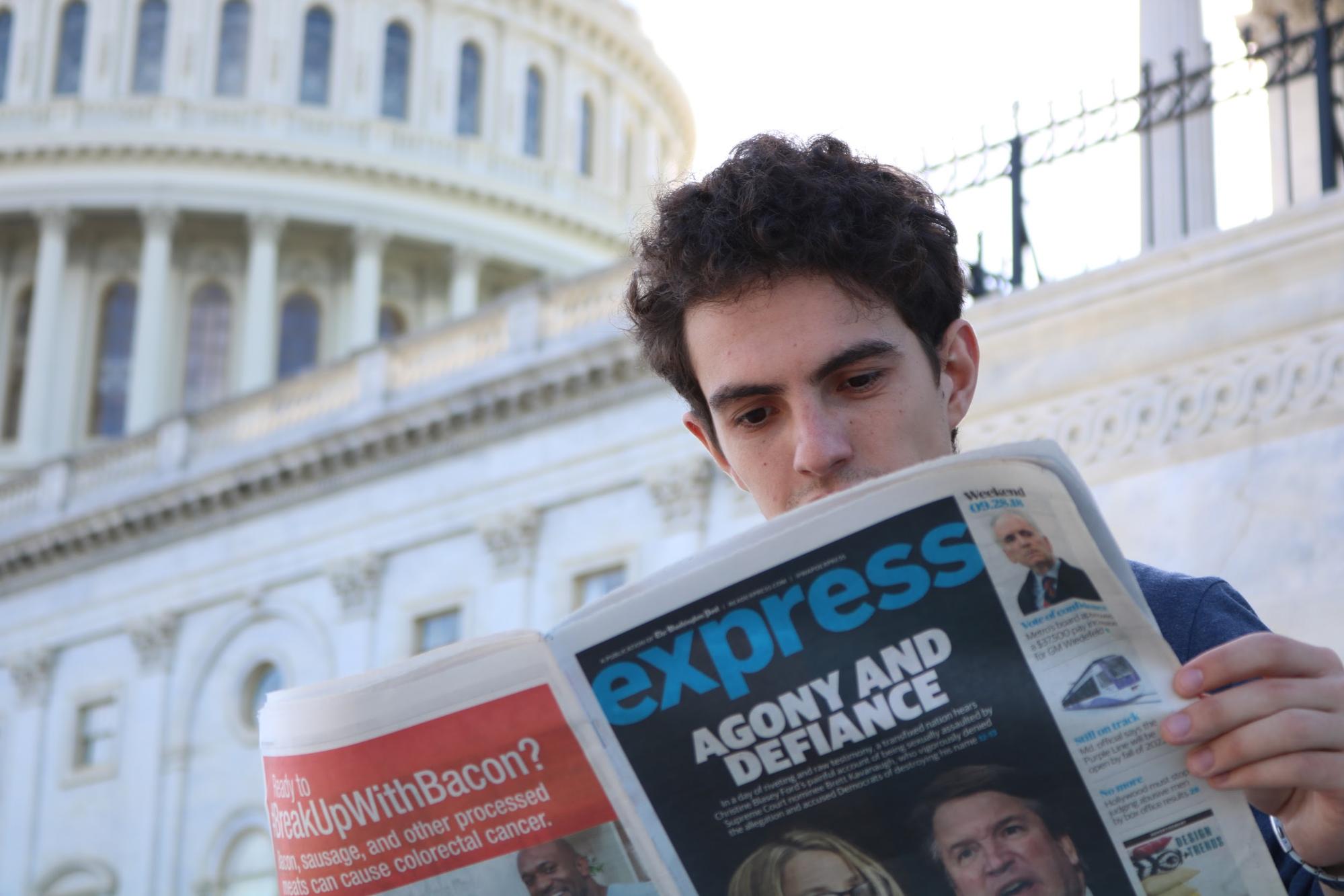 Washington, D.C. has no shortage of suitable environments for the bookworm in all of us. Here's a handful of the options available to you in the nation's capital:
Capitol Hill
It goes without saying, I know. Capitol Hill is the centerpiece of the city. Its significance alone induces reflection of America as a nation, peace and conflict, political progress, and the relations of power. Being in the presence of the Hill's buildings and gardens leaves you with no option but to delve into the depths of your mind. What better state of mind to read or write in could there be?
Samuel Gompers Park
Sammy G's park...as only I appear to be calling it. Gompers was a prolific fighter for workers' rights in his time. Now he sits on a throne in the middle of a park a few minutes northeast from the White House. It's not quite the Lincoln Memorial, but it's got enough steps to lounge on while you pull out your book at the feet of the G. Surrounded by high-rise office buildings, this park is reminiscent of Shakespeare's "As You Like It" with the contrast of metropolitan chaos and a fleeting patch of pure green pasture.
The Potter's House
I love the sound of coffee attacking the mug. It's somehow fulfilling. More fulfilling, however, is the Buzzfeed-esque aesthetic of the Potter's House. The Adams Morgan coffeehouse boasts beans from the Middle East, and it is stocked with plenty of books on the Middle East, too. You'll find all kinds of books at the Potter's that will get you to think more critically of systemic issues, crises and conflicts in this country and elsewhere.
Farragut Square
Similar to Gompers Park, Farragut Square is a welcome distraction from the insanity of urbanity. Accompanied by food trucks, this little quadrant is more than enough for a meal and a read, maybe during your lunch break. There's also a fro-yo place and a Subway in the immediate area. Take a spot on the grass and a bite to eat before you get your paperback out.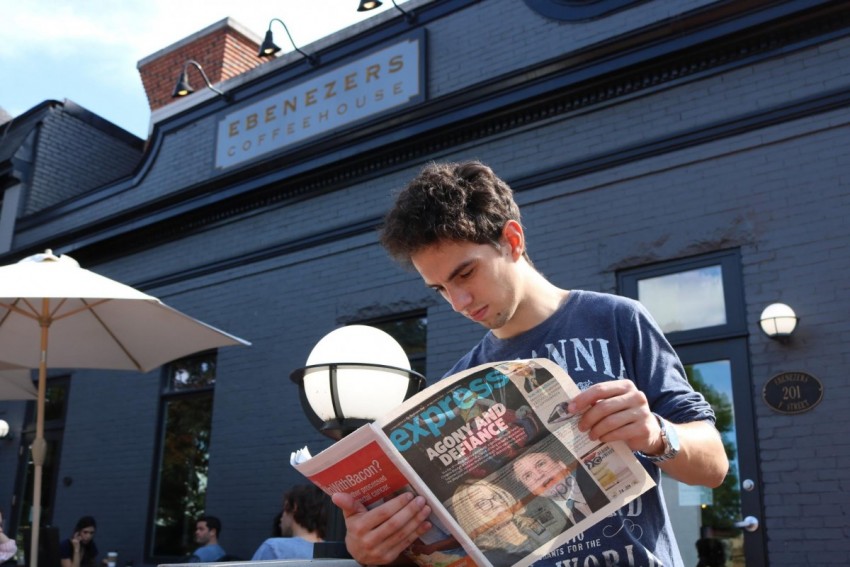 Ebenezers Coffeehouse
Closest to TWC's Residential and Academic Facility (RAF), this NoMa coffeehouse feels like a rustic relapse, warm and tranquil. It's quiet, as far as my experiences there have proved. If cozy reading is your thing, this is your place. The coffee is pretty great, too. If it's not a wet day, the outside seating has a nice view of Union Station.
So, whether you enjoy a steady buzz of background conversation with your book, the smell of a stiff morning espresso or a pastoral respite from the urban stupor, you'll always find a temporary reading home a block or two away in D.C.
About the Author

More Content by Mark Montegriffo