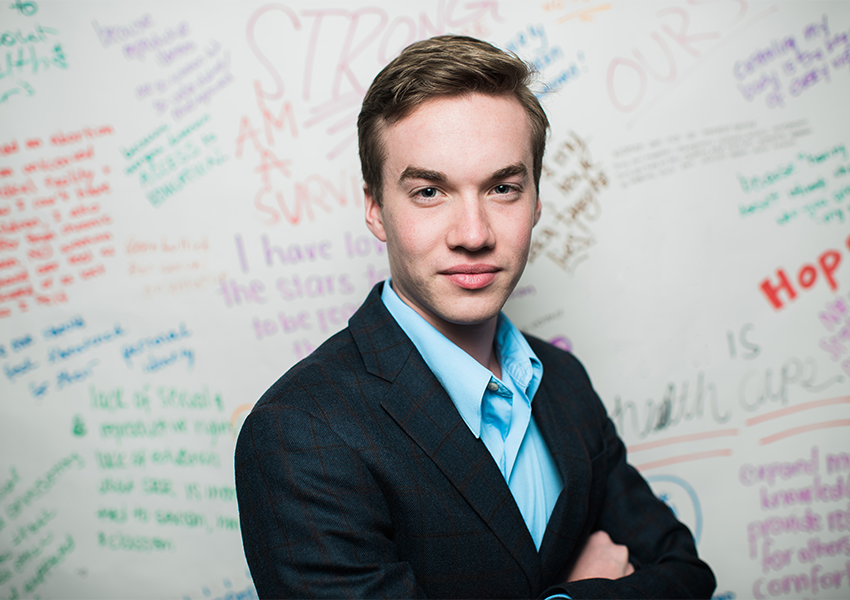 Prior to even enrolling at Elon, Ryan Wells knew that an internship in D.C. was essential for students like him who were pursuing a career in politics and public policy. Choosing the internship through The Washington Center, which Ryan calls the greatest professional decision of his life, produced experience on the Hill, a mentor, a second internship opportunity and so much more.
What prompted you to start looking for an internship?
I started to look for an internship because I wanted to get hands-on experience in my industry of interest. I am majoring in Policy Studies so I pursued an internship in order to get an up-close look at how the policy process works here in D.C.
Why did you choose this program over study abroad or internship programs?
I heard about The Washington Center (TWC) at a campus event before I even enrolled at Elon University. Admissions staff at my university promoted the internship program as an excellent opportunity for students wishing to pursue a career related to politics or public policy. Working in advocacy and public policy has been an aspiration of mine since high school. I knew this was the program for me.
What things might people not know about Washington, D.C.? What did you like about living in this city?
Despite growing up right outside of Washington, D.C., I never realized how unique the city truly is. I had always appreciated and enjoyed the city, but spending my semester invested in our nation's capital only made me admire D.C. more. Living in D.C. revealed just how accessible our politicians are. I had the opportunity to lobby on Capitol Hill, meet with staffers from the Senate and the House of Representatives and to attend a town hall style meeting led by Senators Bernie Sanders and Elizabeth Warren.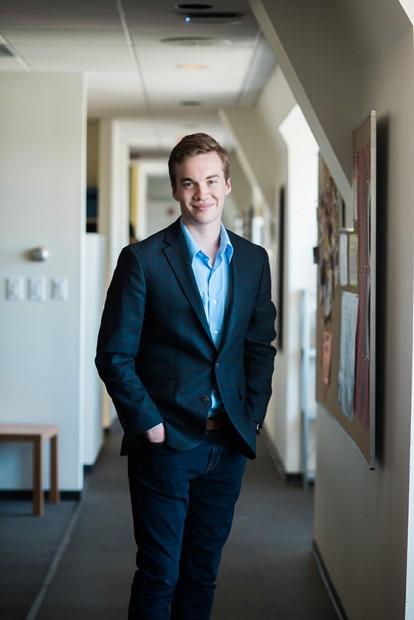 What was the most impactful experience or encounter during your time in Washington, D.C.?
The most impactful internship experience I had in Washington, D.C. was participating in a lobby day I with my internship site, Amnesty International USA. I joined 300 other members of Amnesty International USA on Capitol Hill to speak with our legislators about a number of human rights-related bills we wanted them to support. I had the opportunity to visit the offices of four different politicians that day and it proved to be an invaluable experience for me. I was able to be directly involved in the policy process. Also, through that lobby day, I made connections with several important congressional staffers.
Describe what it was like to intern at an organization like Amnesty International USA? What impact did this have in your professional development?
Deciding to intern with Amnesty International USA was the single, greatest professional decision I have made in my life so far. I loved feeling like I was making a difference in the world every day I was at my internship. My supervisor became an invaluable mentor and will continue to be so for me. She considered me fully a part of the staff. I worked on real and important projects that were directly related to Amnesty's mission. Interning at Amnesty International USA made me realize that I definitely have a future career in advocacy-focused nonprofit organizations. I miss interning there.
I had no connections in politics or in nonprofits prior to my semester in Washington, D.C., but now I have many connections […] throughout the D.C. area. Thanks to one of those new connections I made, with a staffer from the Senate, I landed a summer internship for immediately after my spring semester
What is the most significant difference having gone through this experience is making in your life today?
The most significant part of my entire experience in Washington was learning how to effectively network with other professionals. I had no connections in politics or in nonprofits prior to my semester in Washington, D.C., but now have many connections with people, both from within Amnesty International USA and other organizations throughout the D.C. area. Thanks to one of those new connections I made, with a staffer from the Senate, I landed a summer internship for immediately after my spring semester. I would have never have received the opportunity to intern for a U.S. Senator without my TWC internship.
What was the single greatest benefit participating in a semester internship program provides to students like yourself?
The greatest benefit of participating in a semester-long internship program is the opportunity to meet new people and connect with other professionals. Washington, D.C. is a city filled with people who are willing to help others that are interested in similar career paths as their own. The focus that TWC puts on networking has changed my life. It has given me the opportunity to step out of my comfort zone, to better myself and advance my own professional life.
Could you tell us how the Friday academic and professional development programming complemented your internship experience?
The Friday programming provided me with the appropriate language and confidence needed to discuss my strengths. It was very helpful to meet with my peers to discuss their internship sites and what they were learning through their own experiences. The LEAD sessions aided my efforts to determine what I was looking for in a professional career and how to market myself as an asset to organizations in my desired field.
About the Author

Follow on Twitter Visit Website More Content by The Washington Center