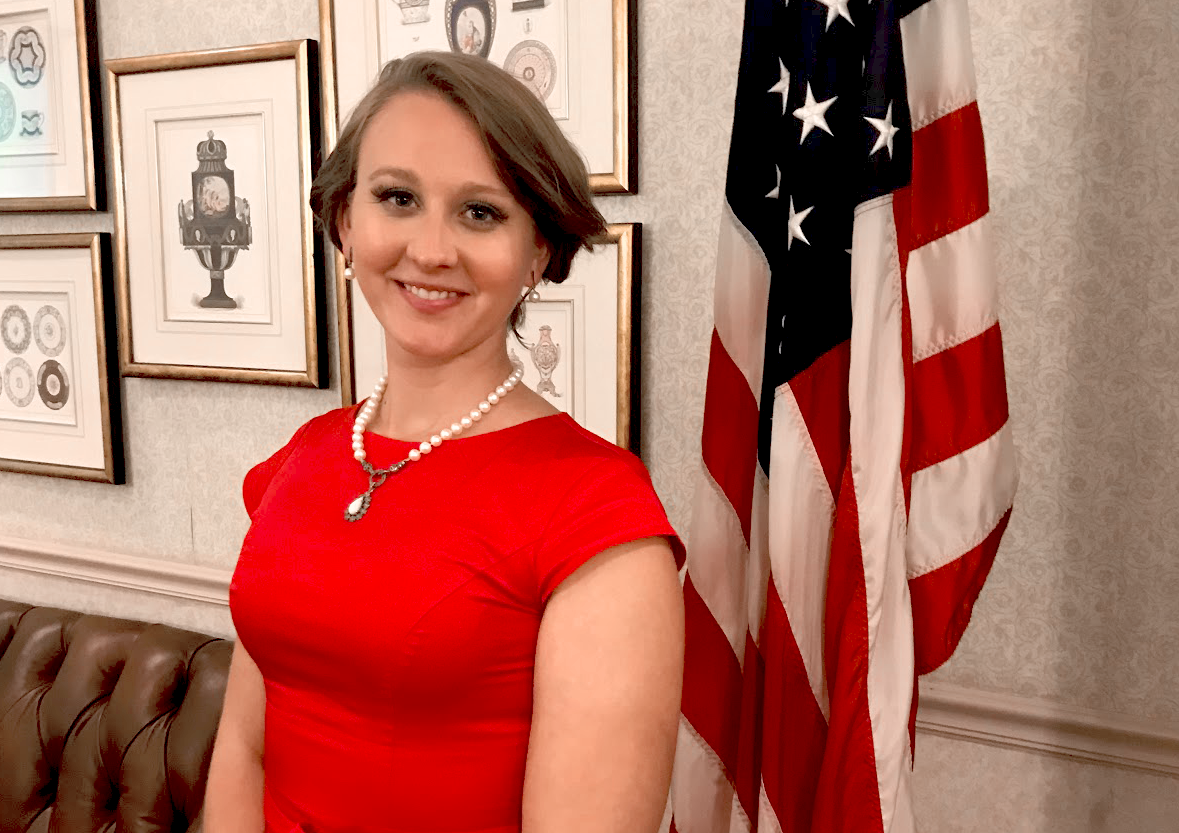 Ashley describes her ongoing time in the National Guard as being in a state of constant transition from civilian to soldier, having to turn it on and off each month and throughout the week as a squad leader. "My responsibilities don't end when my uniform comes off after drill weekend."
In observation of Veterans Day, The Washington Center will honor our interns who have served in the military in addition to their academic pursuits, and celebrate our internship partners that host them. The Veterans Employment Trajectory (VET) Initiative helps student veterans - like Ashley Gorbulja - translate their unique blend of military and college skills into successful careers.
Could you introduce yourself? (Name, Military Branch and years served, what school you attended/ing and major)
Ashley M. Gorbulja-Maldonado. I hold bachelor degrees in Education and Organizational Supervision with a minor in Psychology from the University of Akron. I am currently pursuing my Master's in Public Health through Northeast Ohio Medical University with an anticipated graduation of fall 2018. I am exploring education and employment community initiatives geared toward veterans, military families, and the organizations that support them. I continue to serve in the Ohio Army National Guard going on seven years as a military police Sergeant. Also, I am building a packet to direct commission as a Health Care Administration Officer in the Army Reserves, awaiting a conditional release from the Ohio Army National Guard.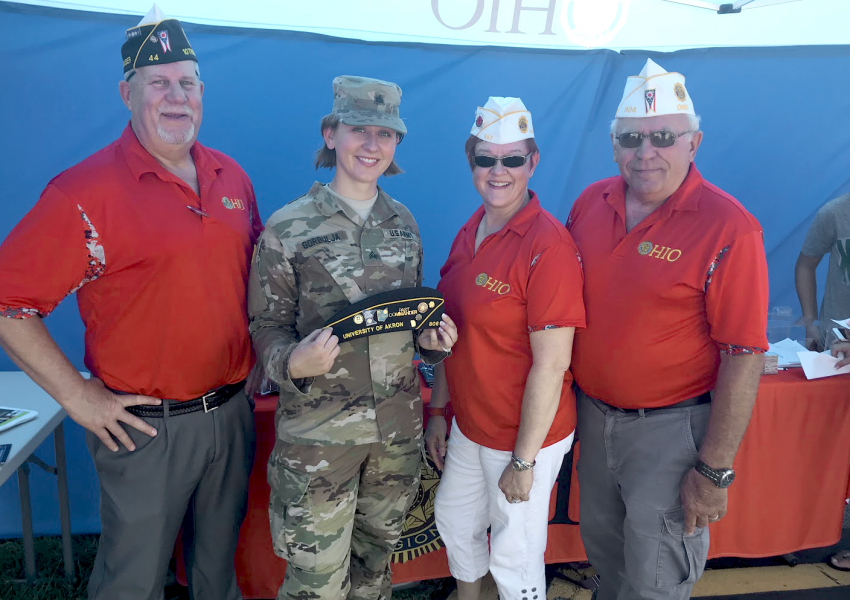 During your time as a student, what challenges did you face as a veteran trying to transition to civilian life?
I believe that Guard and Reservists do not get the same attention as transitioning active duty service members. It feels like my service is undervalued or viewed as less honorable. Civilian-soldiers typically are less documented in transition by the Government Accountability Office (GAO) as part of Transition Assistance Program (TAP) evaluation and outcomes. We tend to get less attention paid to us based on the general assumption that we aren't full-time soldiers or don't face similar education, financial or employment hardships. This is far from truth. In my particular case, I juggled three jobs with my service obligation without all the safety nets provided on military installations. I made less than $20,000 a year with combined jobs, going to school full time, taking care of family, being financially independent, but still considered a dependent ineligible for financial aid due to my father's income. I did not receive help with school to offset costs after my National Guard scholarship was applied. I battled anxiety, depression and uncertainty with my long-term outcomes for seven years. There will always be challenges, but it is the discipline and resilience that shapes me as a civilian-soldier.
What attracted you the most to the VET Initiative?
I have always viewed myself as an ambitious, go-getter and when I saw the program via a Student Veterans of America (SVA) announcement, I saw an opportunity to expand into much needed life experience to capitalize on my educational pursuits and passion to work in military programs. I had to put in a letter of resignation with my workplace because they would not retain me or allow me time off to pursue this opportunity. I frankly never would have been able to purse the internship if the timing had not corresponded with finishing my masters and my husband working.
Where did you intern and what did you enjoy most about your internship?
I interned at the American Legion D.C. office in the Veterans Employment and Education Division. I enjoyed the various relationships I developed through veteran networking events that broadened my paradigm and diversified my professional experiences. I felt immense value in my contributions to the team. It was empowering and confirmed my career decisions.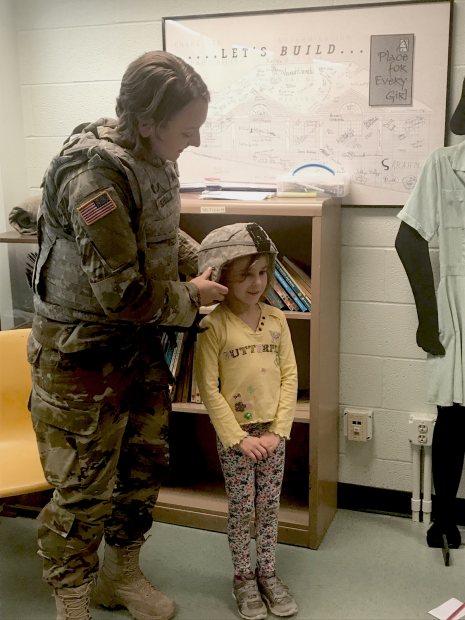 In what ways did your internship contribute to your professional development?
I was able to attend numerous events that got me in front of influencers that I now consider mentors. Building and maintaining a well-rounded network of experts to follow is a critical piece in a solution-driven military community. I was able to associate with primary, secondary and tertiary connections. I expanded my credibility and authority on subject matters, and increased my social media presence.
What was the most impactful outcome from participating in the VET Initiative?
I believe the strength finding activities and personality sessions were the most impactful. They acted as reassuring confidence boosts and provided much needed insights into my abilities. I went for years in higher education lacking true insight or mentorship from someone that cared, i.e., an advisor or career guidance based on my passions. This experience increased my self-awareness, resulting in a more strategic stepping out of my comfort zone.
Which skills were you able to translate from the military to your internship? On the flip side, how did this experience help you develop or discover new skills or competencies?
Time management and communication skills had always been my strengths. I was able to work on my elevator pitch, networking abilities, assignments and put myself out there in D.C. without fear of rejection thanks to my service experience. The majority of my soft skills, managing myself and others, work habits, inquisitiveness, personable nature, etc. contributed to my success in the office and at social engagements. Through my internship, I discovered how good I was at aggregating public data and researching. I had done so much over the years focused on school assignments that when I was given the opportunity to pursue a project of interest, I shined.
Were you able to build or expand your professional network? If so, how?
I spent practically all of my evenings exploring people of interest to learn about their organizations, positions, roles, responsibilities and obtain mentorship in key facets of veteran education. I made it a point to attend as many events, veteran and non-veteran, to study professionals' motives, contributions and legacies, and build meaningful relationships. I went from 200 LinkedIn contacts to 650 by the time I left D.C. I additionally sought out media opportunities to discuss my story, scholarships and educational journey for future prospects in starting my own business.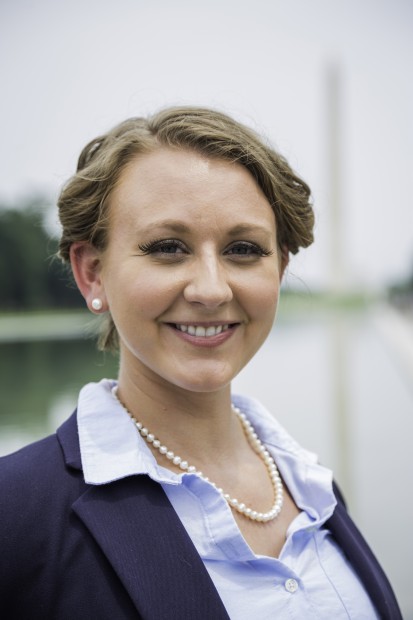 How has the VET initiative helped shape or impact your career goals?
I came back from D.C. motivated to do more and embrace who I was. Since returning, I have been interviewed for a veterans documentary, began participating in the Experiencing Veterans & Artists Collaboration (EVAC) Project, started my own business - GuideOn Education Consulting LLC (focused on veterans and the organizations that support them) and am completing my final capstone geared toward TAP gaps at the state level. Also, I am writing a book with a working title of GuideOn Education: A field manual/workbook for transitioning service members & their families.
What advice would you give other student veterans who are considering applying to the VET initiative?
The first chapter in my book I caution transitioning students of all ages to make a list and check it twice. That's a lame Santa Claus pun, but necessary in any transition period in your life. My advice to potential VET Initiative participants is that list. A list would look something like: Take time to settle in and assess your surroundings. Scope out your state and local resources to discover your local team of experts so you don't miss out on an opportunity just because you think you don't need help. Take some time to discover yourself. I wish someone would have sat me down before I started school to ask the hard questions and help me discover my strengths and degree interests. I advise everyone to take some self-awareness assessments on personality, strengths and leadership, and remember to be open minded. Explore ALL your options: degrees, trade, and entrepreneurship. Shadow, ask questions, make cold calls and explore avenues of interest. Don't settle. Know what you want and how to get there!
The Veterans Employment Trajectory (VET) Initiative offers student veterans a path to demonstrate the skills and experience acquired from their service and make significant contributions to the civilian world. If you're a student veteran looking to transition to the civilian professional world, find out more about the VET Initiative.
About the Author

Follow on Twitter Visit Website More Content by The Washington Center