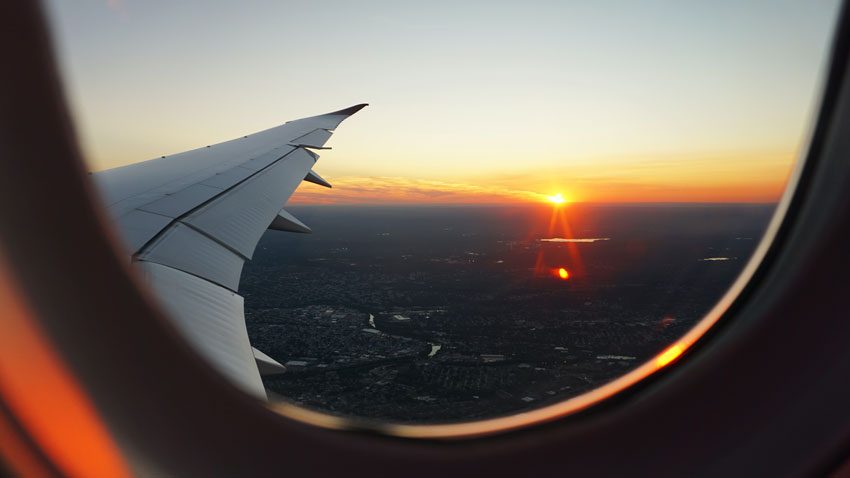 For college students, studying abroad is an exciting opportunity. There's something thrilling about leaving your campus to immerse yourself in a new city, culture and lifestyle — even if just for a few months.
In many ways, studying abroad is a transformative personal experience, but it's also a great way to elevate your resume. Employers tend to place a lot of value in study abroad programs, knowing many students gain invaluable skills such as global/intercultural fluency and critical thinking/problem solving.
But, in 2020, the pandemic halted many of these study abroad experiences, forcing students back home and causing others to cancel future semesters abroad.
Keep Your Head Up: Smart Alternatives To Studying Abroad
Although the world is seemingly at a standstill, there are still alternatives to studying abroad that will push you to grow and gain new skills employers will find just as valuable.
So, instead of feeling like you're going to be trapped at home or in your tiny college apartment forever, use this time to gain some new experiences with these alternatives to study abroad.
1. Study Abroad… Through Your Computer
We hear you: Studying abroad through your computer is definitely not the same as walking the streets of Florence, Prague or Barcelona. However, a number of study abroad programs are offering virtual alternatives, which could be worth exploring.
What does studying abroad virtually look like? It really just depends on the program. Some programs allow students to build their own curriculum, potentially taking classes from professors around the world in one sitting.
Pros: Studying abroad virtually still affords you an international learning experience and allows you to connect with professors and other students who live abroad. Plus, because these classes are online, there's a bit more flexibility. They also usually don't cost nearly as much money, making it more accessible to more students.
Cons: Of course, studying abroad virtually isn't nearly as engaging or rewarding. You won't be able to truly immerse yourself in a country's culture or language, try new foods or make new international friends IRL.
How to get started: There are a few routes you can take when it comes to studying abroad virtually. You can reach out to your college's study abroad department, or you can look into third-party programs. Whatever you decide, it's important to do your research, weigh your options and make sure this is a smart move for you.
2. Secure a Virtual Internship
Although the pandemic has paused many study abroad programs, internship programs are still alive and well. A number of colleges and departments require students to intern at least one semester before graduation. Even if this isn't a requirement, interning is still a pivotal experience for many students.
Of course, interning during the pandemic may look a bit different. There are still opportunities to intern in-person across the country. Additionally, some internship programs have also gone virtual, allowing you to intern from your desired location.
Over the summer, Hannah Jacobson, a political science student from the University of Washington, interned virtually at the Turkish Heritage Organization. "I was most surprised by the opportunities within a virtual internship. With everyone at home, transportation and geographic separation have become nonfactors," she explained. "People are more willing to have discussions and collaborate on projects with fewer logistics to consider."
Pros: When you intern, you get to dip your toes into a future career. This can help you gain valuable skills — both technical and interpersonal — and make connections within your industry. Internships are also a great way to build your resume and even potentially get paid.
Cons: Securing an internship is often like securing a job — you have to apply and get accepted. This can sometimes be stressful, but it's a great introduction to the "real world." And although you won't be exploring an exotic new country, you could still explore a new city, like Washington, D.C.
How to get started: If you're curious about taking on an internship in lieu of studying abroad, there are hundreds of programs out there. The Washington Center, for instance, is based in D.C. and is offering both in-person and virtual internships.
Through this program, you could have the opportunity to intern with global nonprofit organizations, our nation's leaders, national news organizations and even the Department of Justice.
Let The Washington Center Help
We partner with more than 400 internship sites around the country, working closely with our students to find the one that best aligns with their career goals and interests.
We've designed all of our programs to help set you up for a successful career. And the good news is many of our offerings now have remote work options. That means you can take advantage of even more opportunities and you'll add a whole new set of "working from home" skills to your resume.
So, sure, even if you're not jetting off to Barcelona for the semester, you can still gain invaluable experiences that'll help you advance your career and land your dream job.
Want to figure out which TWC program is the best fit for you? Take our quiz!
About the Author

Follow on Twitter Visit Website More Content by The Washington Center