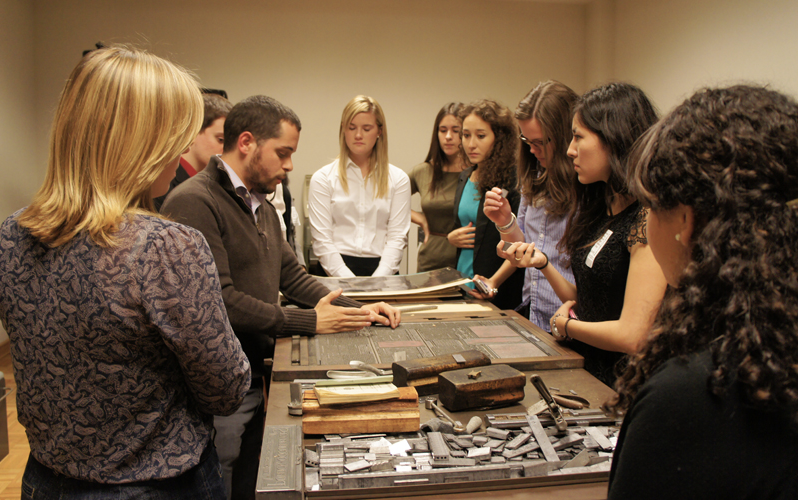 TWC's Media and Communications interns enjoyed a "beyond the headlines" tour at The Washington Post.
The visit was arranged by Anne Gearan, a 1985 TWC alumna, who joined The Post this past July as a diplomatic correspondent covering the State Department and the Secretary of State. Anne spoke about her experience prior to joining The Washington Post. Her experience includes a position at the Associated Press, where she covered every "D.C. beat" from the Pentagon, the Supreme Court, the White House and Congress. She also answered student questions such as:
Breaking into the business of journalism
Honing their writing skills
Developing sources for stories
The "lunch and learn" session was followed by a tour of the Washington Post headquarters, which included stories of meetings with Gorbachev, impressive displays of Pulitzer Prizes and Emmy Awards and The Washington Post museum.
About the Author

Follow on Twitter Visit Website More Content by The Washington Center