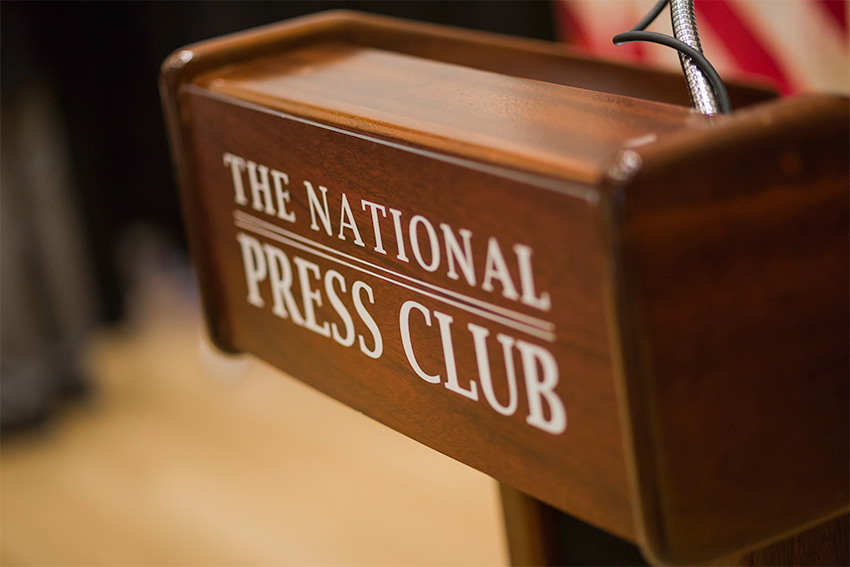 WASHINGTON, D.C. – Five colleges and universities were chosen this year from more than a hundred nominations to receive the 2013 Higher Education Civic Engagement Award presented by The Washington Center and the New York Life Foundation. This year's honorees include The Citadel; California State University, Monterey Bay; Portland State University; Southern University at New Orleans; and Syracuse University
Recipients were chosen based upon their leadership and innovation in civic engagement. Schools will be presented with the award during The Washington Center's annual awards luncheon in Washington, D.C. at the National Press Club on Oct. 7, 2013.
The Washington Center for Internships and Academic Seminars, in partnership with the New York Life Foundation, established this award to celebrate institutions in the higher education community that are reaching beyond their own campuses to achieve sustainable civic impacts. The award aims to highlight, in particular, innovation and leadership in forging partnerships beyond campus to define and address issues of public concern, whether at the local, regional or international level. "The New York Life Foundation is proud to partner with The Washington Center to honor these schools for recognizing that service learning should be part of their curriculum," said Chris Park, president of the New York Life Foundation. "Students learn the practical applications of their studies and become contributing community members in the process."
"These schools are a shining example of how universities are taking the traditional curriculum model and incorporating initiatives that teach self-awareness, community engagement and life-long leadership skills," said Mike Smith, president of The Washington Center. "They are true leaders within the academic community and we congratulate them on this honor."
This year's award committee was chaired by Geri Mannion of Carnegie Corporation and included Doug Wood of the Ford Foundation, Robert Hackett of the Bonner Foundation, Heather Smith of Rock the Vote and Peter Levine of CIRCLE at Tufts University.
About the New York Life Foundation
Inspired by New York Life's tradition of service and humanity, the New York Life Foundation has, since its founding in 1979, provided more than $155 million in charitable contributions to national and local nonprofit organizations. Through its focus on "Nurturing the Children," the Foundation supports programs that benefit young people, particularly in the areas of educational enhancement and childhood bereavement. The Foundation also encourages and facilitates the community involvement of employees, agents, and retirees of New York Life through its Volunteers for Life program. To learn more, please visit the Foundation's Web site at www.newyorklifefoundation.org.
[Read more about the 2013 Higher Education Civic Engagement Award recipients]
About the Author

Follow on Twitter Visit Website More Content by The Washington Center