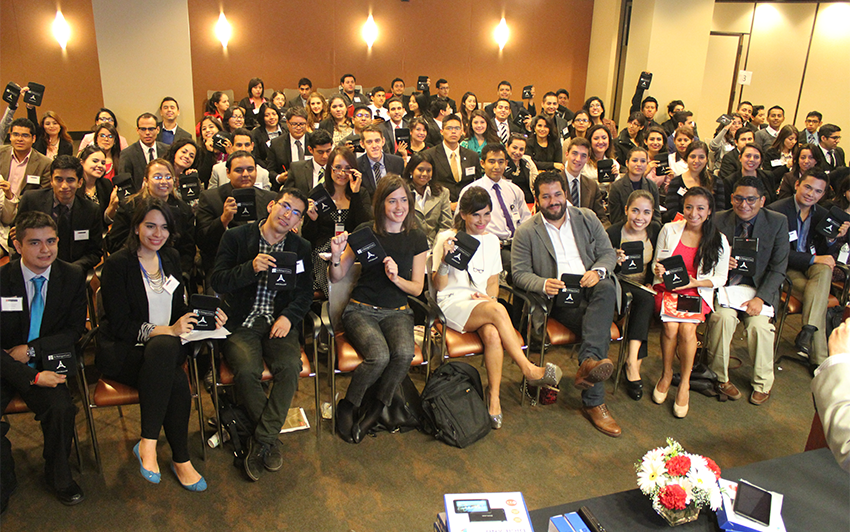 TWC welcomed 100 new students to D.C. as a part of its Mexico 100 program, designed for Mexican college students to to learn how to develop cross-sector partnerships that strengthen civil society and address social changes in their country.
Mexico 100 is part of the 100,000 Strong in the Americas Initiative and is administered in conjunction with two Mexican organizations: The Fundacion de Liderazgo Avanzado and Instituto Mexicano de la Juventud. Its students will participate in signature TWC experiential education programs including internships, project development courses, civic engagement projects, professional skills workshops and site visits.
Ambassadors Blunt the Culture Shock
More than 60 current TWC students are serving as ambassadors supporting the Mexico 100 students' transition to life in the United States. Ambassadors will serve as peer mentors, engaging in diplomacy and promoting cultural awareness efforts as they introduce their Mexican counterparts to Washington.
"This is a great opportunity for me to develop my leadership skills and learn about other cultures," said Simrat Kaur (Institution: The Richard Stockton College of New Jersey), who, like many of his fellow students, considers ambassadorship a valuable addition to his TWC experience.
Another ambassador, Jordan Lysiak (Institution: Florida Gulf Coast University) agrees, seeing the program as a chance to "work on my mentoring skills for any future programs or careers in which I might take part."
View photos from the Ambassadors Training
About the Author

Follow on Twitter Visit Website More Content by The Washington Center