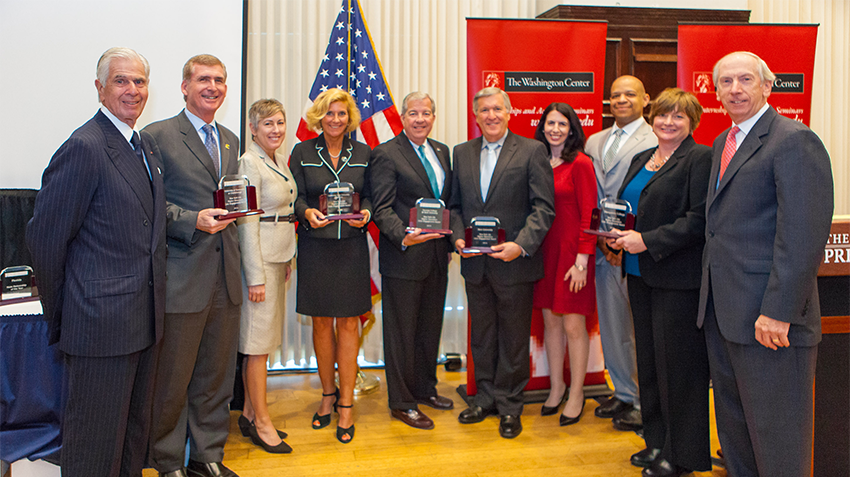 WASHINGTON – On September 29, The Washington Center for Internships and Academic Seminars will honor partners that have been strong advocates of experiential education and contributed greatly to the growth of the organization's programs in 2014.
"This year we are pleased to recognize the University of North Carolina at Charlotte, the University of Mount Union and Robert Morris University for their support, leadership and trusted partnership," said Mike Smith, president of The Washington Center. "The insititutions we partner with help drive and define the direction of our programs, and that is especially true of the three we honor this week."
The University of North Carolina at Charlotte was honored as the New Affiliate of the Year, Rebecca Doak and Sara Fugett of the University of Mount Union were named the Liaisons of the Year and Robert Morris University was selected as the Academic Seminar Partner of the Year.
To learn more about all of The Washington Centers awards programs, click here.
About the Author

Follow on Twitter Visit Website More Content by The Washington Center