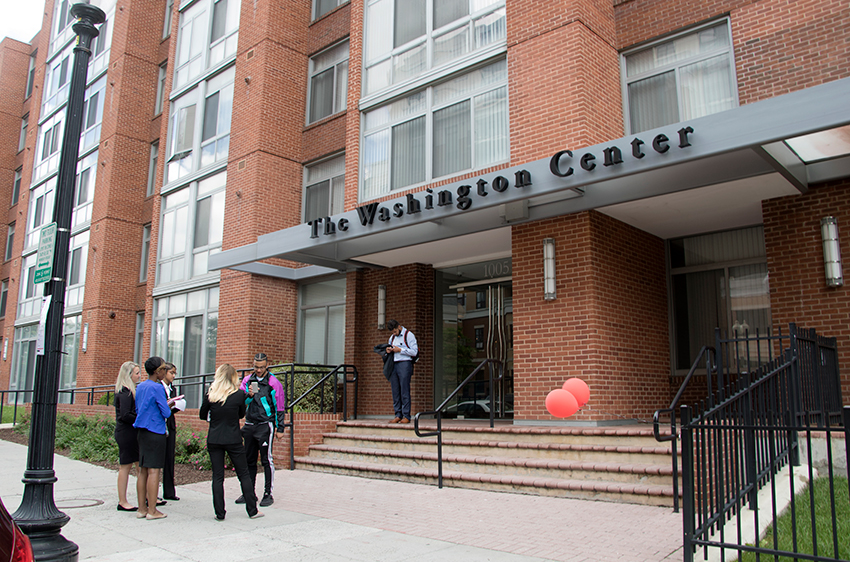 Funding to support law and criminal justice internships.
WASHINGTON – December 1, 2014 – The Washington Center for Internships and Academic Seminars today announced a generous grant from the Motorola Solutions Foundation in the amount of $100,000 to fund internship experiences in the fields of criminal justice, law and public safety in 2015.
The Law and Criminal Justice Internship Program is The Washington Center's largest program and this year 87 students across the country have traveled to the nation's capital to gain professional experience in state, local and federal agencies like the Department of Homeland Security and the U.S. Marshals Service as well as meet leaders and discuss trends in the field with practitioners from top-tier private legal firms, public safety offices and advocacy organizations.
"Motorola Solutions' products and solutions help improve the safety of communities around the world," said Matt Blakely, Director, Motorola Solutions Foundation. "As the company's charitable and philanthropic organization, the Motorola Solutions Foundation is proud to support this program, which provides students with the opportunity to experience what it's like to work in the public safety field."
As part of the Law and Criminal Justice Internship Program, students intern at federal, state or local agency in the Washington, D.C. region and also participate in classes, lectures and site visits related to policy-making, criminal justice and law.
Leaders from Motorola Solutions not only participate in educational panels and workshops, they also participate in conversations with individual students, offering career guidance and networking tips.
"We thank the foundation for its continued, generous support. Together, we are raising awareness of the importance of career opportunities in criminal justice and public safety and providing the chance for students interested in this field to gain real-world experience in the field and move closer to achieving their career goals," said Mike Smith, president of The Washington Center.
To date, the Motorola Solutions Foundation has contributed more than $625,000 to support The Washington Center's experiential education programs.
About the Author

Follow on Twitter Visit Website More Content by The Washington Center