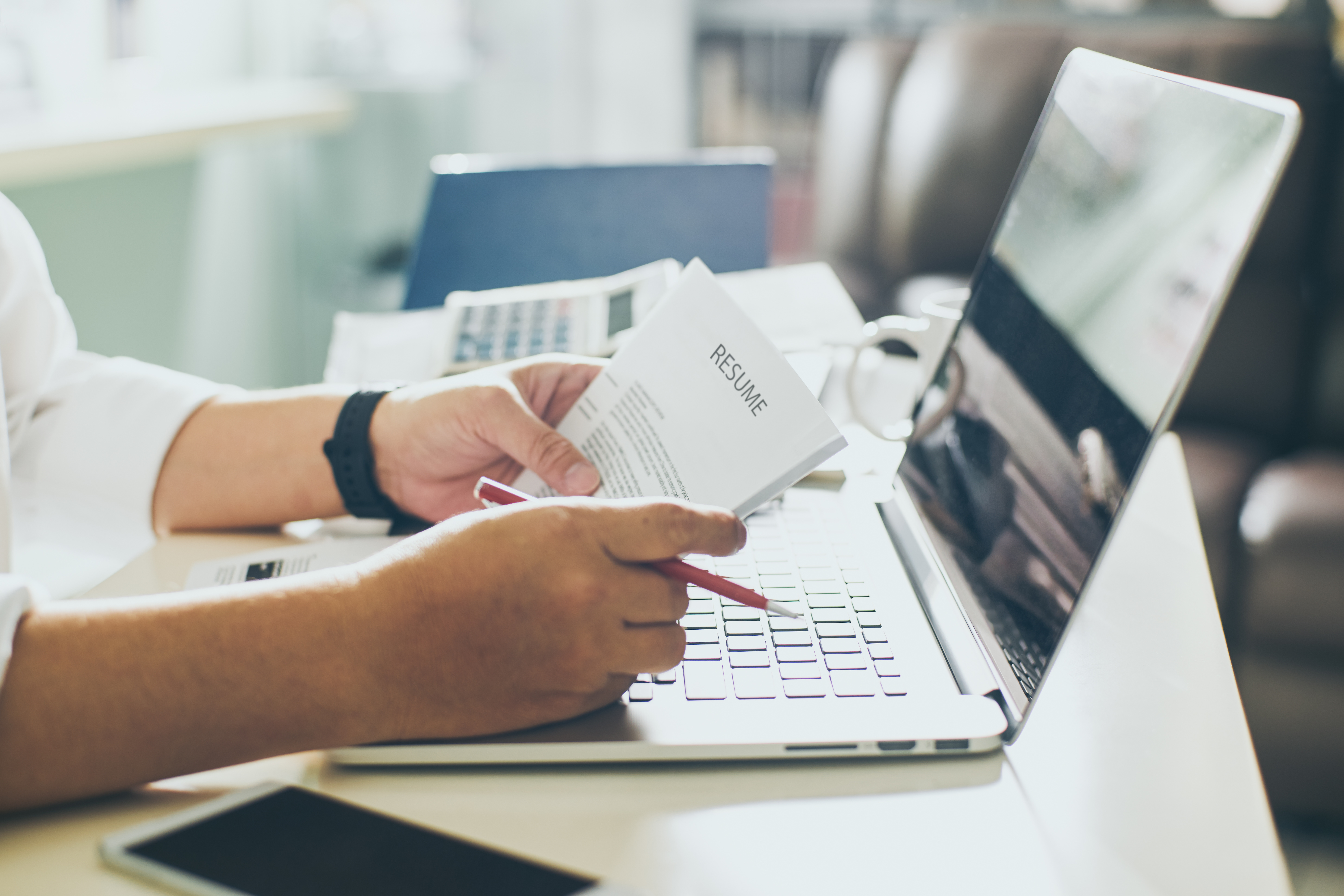 When you apply to The Washington Center, we ask you to submit a few documents along with your application. This article explains the documents we ask for, why we ask for them, and how we use them.
An application to The Washington Center consists of a few documents and personal information, but have you ever wondered what we do with those documents after you submit them? Knowing how your documents are used and what they do for you can help you assemble and craft them. Here's a breakdown of all the documents we ask for, why we ask for them, and how we use them.
Resume (1-page)
Why We Ask For It
In the professional world, your resume is the short version of who you are. And that's exactly why we ask for it -- to get to know you! No matter what your resume looks like it helps us understand where you've been so that we can help you get where you're going.
What We Do With It
Your resume is part of the packet we share with potential internship sites. It's the backbone of any professional application and is often your first impression to potential employers. So, before your resume ends up in the hands of an internship site, it gets a full assessment from your TWC internship advisor. Your internship advisor will offer suggestions and words of advice to help ensure your resume stands out.
How To Get Started
Check out our resume tips and best practices for some advice on getting started. For a glimpse of what your final product should look like, here are two examples.
Pro Tip
Don't be shy—include any and all experience like volunteer opportunities, leadership roles on campus, honors and awards. Prospective internship sites and employers want to get a full picture of who you are through your resumé. Even if your experience is not related to your major or professional aspirations, be sure to include the skills you developed from those experiences.
Issues Essay (500 words)
Why We Ask For It
There are lots of things employers are looking for in interns. But, the skill that often tops the list is the ability to communicate. Your issues essay helps us get a sense of how you communicate while also learning what you're passionate about.
What We Do With It
Your issues essay will function as your writing sample in the packet we send to potential internship sites. Potential supervisors will be accessing not only your writing/communication skills, but will also get a sense of who you are and what's important to you. When writing your issues essay, pick something relevant to the field that you're passionate about, put your best foot forward, double check for spelling and grammar and have someone do a final proofread to check if you missed anything.
How To Get Started
Start jotting down some ideas for potential topics, then take a look at a few of our examples to get inspired.
Pro Tip
Having previous professional experience related to your major or career interest is not a requirement. If an internship site understands that you are passionate about what they do, your profile will stand out from the rest. Before writing your issues essay, browse a few organizations that work in your area of interest and review their website and their social media profiles and draw inspiration from them.
Statement of Professional Interest (100 words)
Why We Ask For It
We work with all kinds of students from a wide range of disciplines. But, we understand that a major isn't always a direct correlation to your future plans. The statement of professional interest is a snapshot of what you're seeking in an internship—your goals, what skills you're hoping to develop and interests you'd like to explore. This is the place to tell us—and potential internship sites—what you're hoping to gain from your semester in D.C.
What We Do With It
Simply put, your statement of professional interest is a summary of who you are and what you want to do in D.C. It's also your opportunity to make a first impression with internship sites before you've even spoken in person. For this reason, it's usually the first thing your internship advisor will go over with you. Your TWC internship advisor will help you rework your statement so that it's direct, easy to read and accurately sums up you and your goals.
How To Get Started
List some points you want to get across in your statement. If you're still stuck, here are some examples of what your statement might look like.
Pro Tip
Think about this document as your cover letter. This is the place where you can add a narrative to your profile. Your documents will be considered against other students and this statement gives you another opportunity to tell potential internship sites why you are different from other candidates.
Transcript
Why We Ask For It
A transcript is a summary of not only your academic performance but also your academic interests. A transcript is more than just a list of grades, it's an insight into your coursework and what you've learned. It reflects what your interests on campus are and how those interests have changed or evolved over time.
How We Use It
The transcript is mainly to verify that you meet our minimum GPA requirement and that you have been enrolled on your campus for at least two semesters. Our internship advisors may also use it to get a sense of your academic background through your coursework. It may also be sent as part of the internship package.
How To Get Started
Talk to the registrar on your campus to request a transcript. You can either scan a hard copy and upload it to your application yourself, or request it be e-mailed directly to info@twc.edu.
Letter(s) of Recommendation
Why We Ask For It
While it's important for you to tell your own story in your own words, it's always nice to have someone else's perspective. Letters of recommendation teach us how others perceive you and your work.
How We Use It
We read these to get a fuller sense of who you are from an external perspective. This is a way for us learn about what you're like off the page, and how you interact and work with others. These are also sent to internship sites where they use them for much the same purpose.
How to Get Started
Reach out early to ask if they'd like to write a letter for you and don't be afraid to follow-up once you've listed them in your application. Recommenders will submit their letter directly to us through a portal they'll be sent through the application, you shouldn't procure the letter yourself.
Pro Tip:
Letters of recommendation can come from a wide variety of people—professors, former or current supervisors, or coaches. Take advantage of this! Ask for letters from those you've worked with most closely and know you and your work the best. Not only will they be best equipped to give a detailed account of who you are and how you work, but if you have a good relationship with that person it will show in their letter.
These documents may seem mundane on their own, but when combined, they will help tell the complete story of who you are, what you care about, what you want to do and why you are the best candidate to fill the internship position. Be authentic and put your best foot forward.
Our admissions counselors are always happy to help you with any questions you may have about your application documents. Send us an email to info@twc.edu or schedule a quick phone call with us.
About the Author

Follow on Twitter Visit Website More Content by The Washington Center