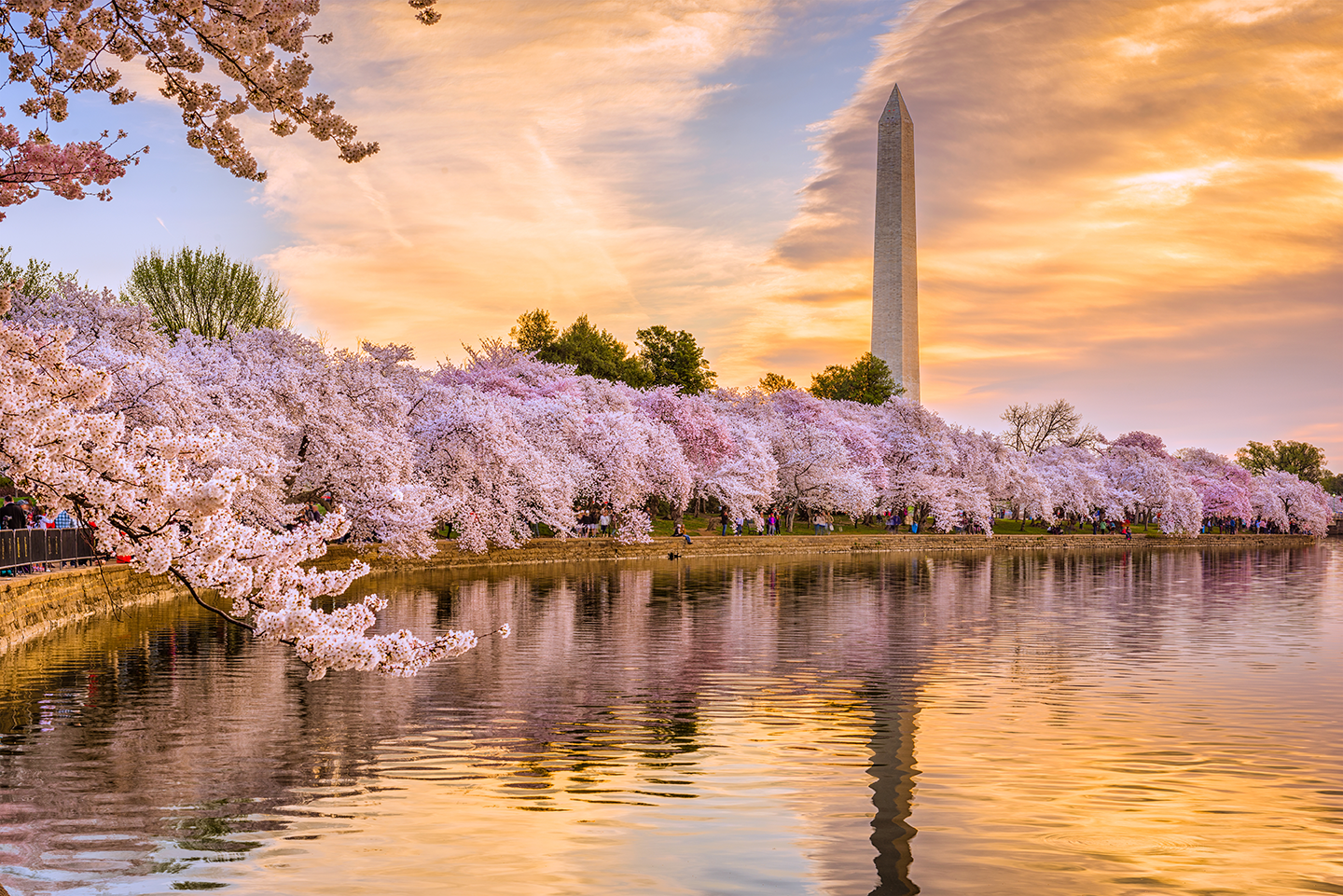 Choosing between Fall-Summer-Spring to do an internship in Washington, D.C. is a lot like a game of Rock-Paper-Scissors. There isn't necessarily a right or a wrong answer to pick, each has its advantages. The right choice rides on which you feel is best.
Like the game, choosing which one should not be left to random chance, but rather an opportunity for you to strategically maneuver yourself into the best position to succeed.
Spring makes its own statement, so loud and so clear.
Before we get to Spring, a few things to know. The D.C. internship calendar follows most academic calendars. Generally speaking, Spring is January-early May; Summer is June-early August, and Fall is September-early December. If you're seeking credit, it's also up to your home campus to determine credits earned through an internship. However, Fall and Spring semesters tend to earn more than Summer.
Washington, D.C. is not a one-industry town, but its most prominent industry (the federal government) can impact the behavior of the others. The congressional calendar considerably dictates professional life, with some outliers. Here's a look at what the internship sites and the sights around D.C. look like in the Spring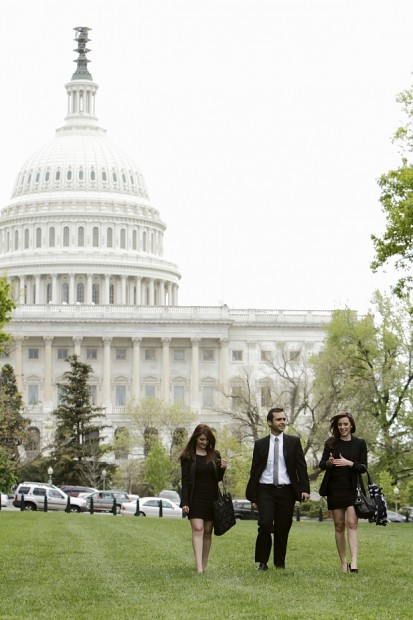 The Sites
Following the Winter holidays, the District returns to work in earnest. Congress spends much of Spring in session. In election years (every two years), Spring is a burst of activity for Capitol Hill, the federal government and any office that works with them. There are always new office holders, department heads and fresh staff who will determine the direction of the country until the next election.
Regardless of office, Spring is the time to kick off annual plans and new projects.
Due to the fact that most students are on campus and starting regular class during the Spring, organizations in D.C. rely on local campuses for interns. These students have limited availability to be in their respective office and performing work before or after classes. This means their tasks are also limited. As a full-time intern in the Spring, you will have an opportunity to work on longer-term and more immersive projects than those who also have full class loads.
Interning during the Spring semester gives you more time at your internship and more time to network. Opportunities to grow your professional network during the Spring abound. You'll have access to professionals seeking to get out and greet the new year and new people. And as the weather continues to warm, D.C. looks for reasons to get outside, attending networking or professional development sessions to meet and connect with people.
The Sights
Your D.C. experience is more than going to the internship site and home. The 'life' part of a D.C. work-life balance flourishes in the Spring. The District seems to reveal itself more with each passing day so you have time to get comfortable in your new home before you move on to exploring it.
Any discussion of Spring in D.C. begins and ends with the Cherry Blossom Festival, the nation's largest springtime celebration. The festival is much more than the cherry blossom trees around the Tidal Basin (though even if that were all, it would be worth the experience). It also features a kite festival on the National Mall, a sprawling parade, fireworks, live music, games and more. The Cherry Blossom Festival is Spring's undisputed headliner, but far from its only act.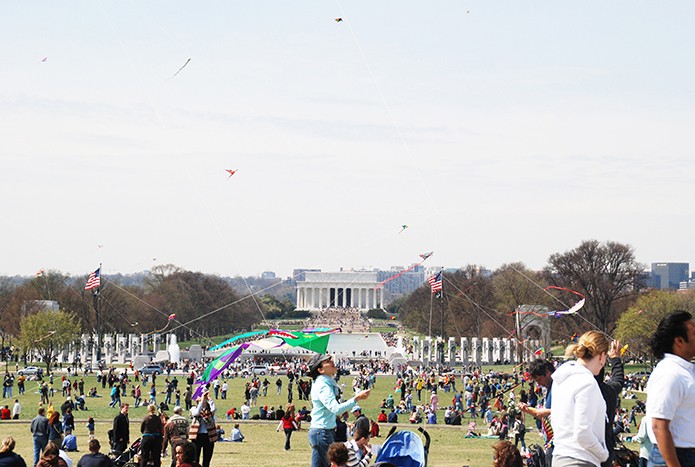 Spring has its share of holidays and D.C. celebrates each in a special way. St. Patrick's Day has ShamrockFest, Easter has the White House Easter Egg Roll, Presidents Day presents events around the area for the place presidents call home and have been memorialized, and for anyone looking to celebrate nature during the season it unleashes its glory, D.C. offers a wealth of Earth Day and National Parks Week festivities. If you are more inclined to indoors, Spring has its share of events out of the weather too, including Filmfest DC, an international film festival. Finally, Spring is synonymous with baseball and the Nationals season opens at the end of March/start of April with plenty of homestands the rest of the Spring.
Spring is a great time to be an intern in D.C., and we've only covered a fraction of what you could experience. Are you considering a Spring internship in D.C.? Or maybe you need to also explore Fall and Summer before you decide what's the best option for you and your success. If you're not sure when is the best time for you, set up a call with us to discuss your credit/financial arrangements and career aspirations. We'd love to talk to you!
About the Author

Follow on Twitter Visit Website More Content by The Washington Center