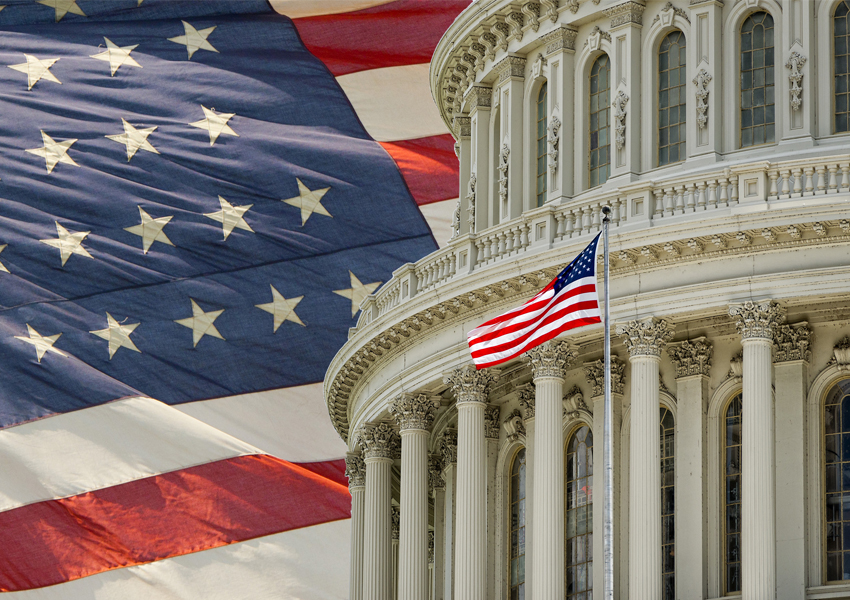 "A week is a long time in politics" is a phrase that this political science graduate hears ad nauseam. It was always true and, in this climate, even a day can sometimes feel like an eternity if you're in the industry of politics. But fear not, hopefully reading this "Week in the Life" post won't feel as long as that.
Monday
Usually I'm relatively energized on Mondays, having taken the Sunday before to scour the depths of LinkedIn, listen to a half-dozen podcasts and maybe hang out around the DMV (that's short for the metropolitan areas of the District of Columbia, Maryland and Virginia).
I'll usually get out of bed around 8:00 a.m. and by about 20 minutes past, I'll have started my yogurt bowl. I'd be out of The Washington Center's Residential and Academic Facility (RAF) by 9:00 a.m. at the latest and get to my internship at Law Media Group before 9:30 a.m. to get a quick browse of the Politico Playbook, an insider's daily digest of the political news agenda. This process is more or less repeated daily.
The working day won't end until roughly 5:00 - 5:30 p.m., but there's a chance for a spot of lunch with a friend or a networking target (or in this case, an alumni mentor). This week I ate at D.C. Pizza with someone who began as a networking target but soon became a friend – with networking, it is not unusual that some people funnel through and become a regular part of your social circle.
You'd think that this week's Monday would have been busy at the workplace, given that it is election week, but it wasn't as busy as usual. Everybody has been glued to the election coverage, and with good reason.
After work, I hung out at the P1 area of the RAF to chat with Mike, an alumni mentor currently working at the Department of Homeland Security. I put some chicken nuggets in the oven for dinner and then podcasts and bed.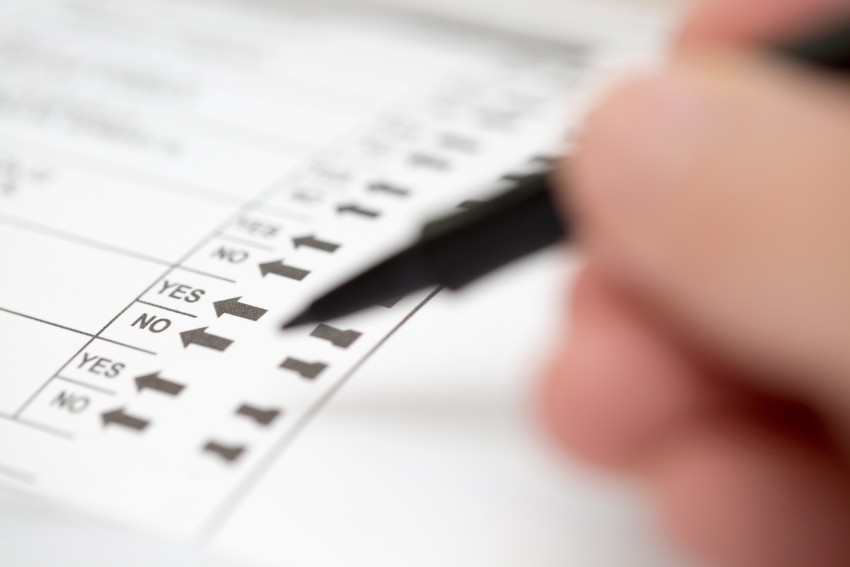 Tuesday
Finally. Election Day is here. The workplace granted everyone civic leave in order to vote so I got to stay home. As an international student, there is not a lot you can do on Election Day. You cannot vote or assist campaigns, so I stayed at home following the coverage, playing guitar and sending out job applications.
Every second Tuesday at TWC is Social Justice Intergroup Dialogue. We had a great discussion on the criminal justice system and partly spoke about voting rights and suppression. For international students, these dialogues are a great way to get introduced to the debates surrounding American politics today.
A group of us went to a bar afterward to watch some results come in. It was a very eclectic group in terms of political leanings, which made the experience a little more interesting. When the broader picture got clearer, I headed home to start planning articles on the results.
Wednesday
Back to work. After the usual morning routine, I got to my office to see that some races from the night before haven't yet been declared. Keeping one eye on those and one ear on the press conferences, including what was arguably the President's most controversial clash with members of the media, I knew early that it was going to be one of those days.
An hour after the press conference, Attorney General Sessions was fired/resigned, Montana was just about held by the Democrats, and people started talking about 2020.
Work ended at 5:00 p.m. but my boss was due to appear on the BBC. He was kind enough to invite me onto the set where I got to meet David Frum, Simon Schama and Christine Emba, as well as the staff at the studio. It was impromptu and exciting to talk to them and get their takes on some of the events of the day.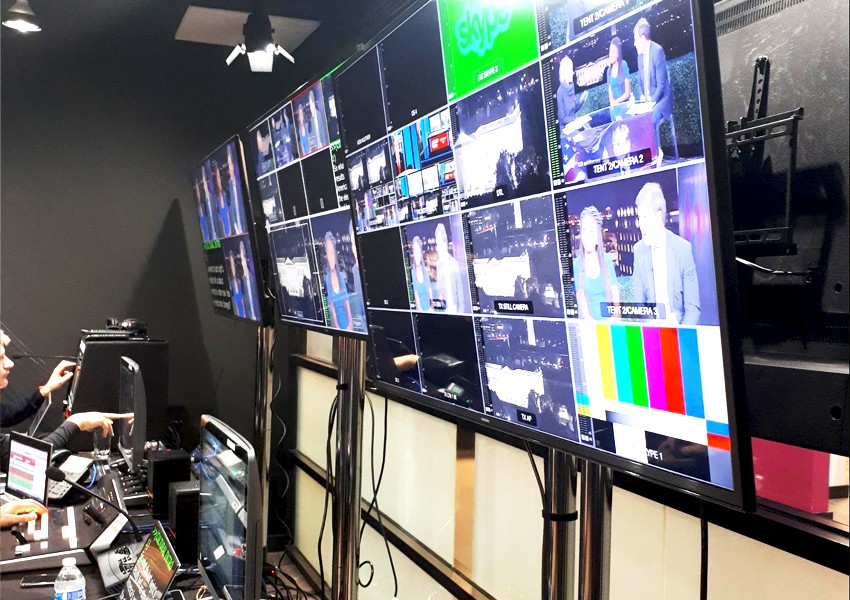 Headed from the BBC to the RAF, as me and a couple of other friends were meeting to plan a dinner on Friday. The idea of hosting a Shabbat meal came in the aftermath of the horrific anti-Semitic shooting in Pittsburgh the week prior.
The night ended in P1 where alumni mentors hosted a panel discussion on the midterms.
Thursday
Last day of the working week for a TWC intern. For me, they mostly consist of completing the week's tasks, attending conference calls and thinking about possible plans for the weekend. Unless there's something that deviates from the norm, Thursdays are as close to a 'regular day' as we get.
Although this week has been somewhat irregular due to the elections, working weeks tend to consist of pitching articles to opinion editors across the country, attending and note-taking at relevant hearings and panels on the Hill and researching ongoing projects for the firm. Those projects have been diverse, involving anything from advocating for legislative bi-partisan progress on net neutrality, to modernizing copyright law and promoting rights of musicians in the digital sphere. Through conference calls and meetings with coalitions in these areas and completing research or communications tasks, we help them to achieve their targets in Washington.
The most recent project that garnered significant attention was the #VoteLikeHell campaign, which took to social media and culminated with a concert in California featuring CAKE and House of Representatives candidate Andrew Janz. We have worked with Beto O'Rourke's campaign that captured the nation (and almost captured Texas) and also with Lauren Underwood who became her district's first black representative in congress.
I see it as professional therapy, getting you to think about what you want from the experience and how to direct it in a way that achieves your career goals, or at least helps you identify them. It's particularly useful for international students because it helps you to get familiar with the American workplace, networking in D.C. and job applications.
Friday
We made it. International students don't have LEAD Colloquium like many of the other TWC students but rather we have Global Competencies seminars. They're largely based on professional development techniques.After the seminar, I'm off to make sure everything is in order for the Shabbat dinner we're hosting as well as using some of the free time to send out voice messages to family and loved ones.
So there you have it! Every week in D.C. is different, especially from person to person. Working in Washington, D.C. means that depending on the news cycle, events outside of your control can open up new possibilities. Election week was one in which I can comfortably say I lived by that motto - one of the best things I did all week was attending an election watch party with friends that held a healthy mix of political labels. If you're an international student, making friends of distinct worldviews is a fulfilling way to get an understanding of the fabric of American society.
Above all, the trick is learning to adapt and embrace the flux of the city. With that attitude, plenty of personal and professional growth will be achieved as the weeks unfold.
About the Author

More Content by Mark Montegriffo