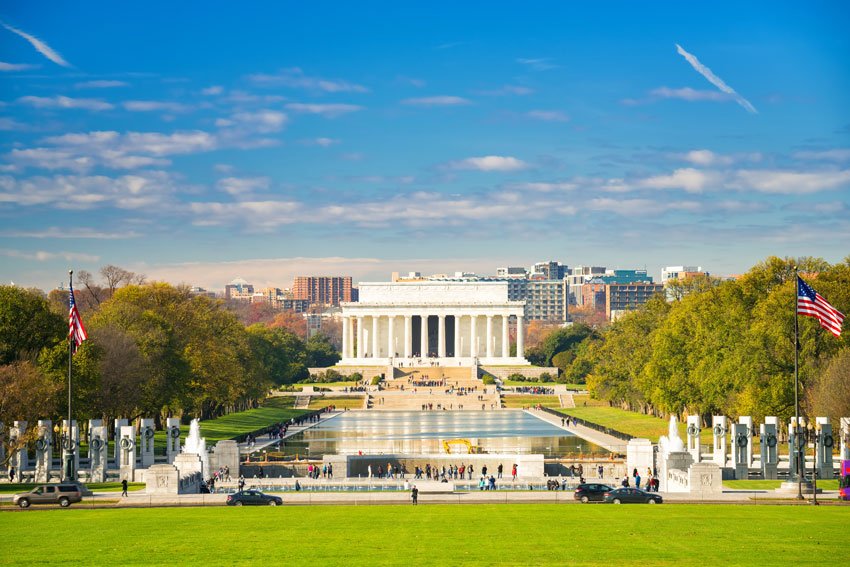 St. Lawrence University senior Jacob Ciolek credits The Washington Center with introducing him to a diverse cast of friends, a mentor and the work experience needed to launch his career upon graduation in May. The environmental studies and economics major attended TWC as a junior in Spring 2019.
Where did you intern through TWC?
I interned with the Urban Institute as a research intern. I was part of the Center on International Governance and Development team. It was really awesome there because everyone treated me like a colleague rather than an intern. For better or worse, they treated me like I had my Ph.D., as if I knew everything about development economics. That was interesting and I really enjoyed working there.
What prompted you to seek an internship as part of your college career? Why choose TWC for that internship?
I had done a study abroad program in New Zealand the year before TWC. My junior year was the time to buckle down and get some experience. St. Lawrence University is in a pretty rural area of New York and that doesn't really allow for immersive internships. My school offers internship programs in New York City and the program at TWC. My brother, who also went to St. Lawrence, did the NYC program so I knew about that one through him. There are about 20 people and everyone lives in the same area and interacts with only students from St. Lawrence. That wasn't what I wanted.
What drew me to TWC really was the possibility to experience the type of job that I want for a career. I'm not interested in finance at all, though you can get that in D.C., too. I was looking for applied economics, some think tank experience. That's why I did TWC. I didn't know it at the time I applied, but I would end up being housed with hundreds of students from all over the country and world. My friend group at TWC included people from Spain, Mexico, Boston. It was so awesome because it was the most diverse mix of friends I've ever had and I never really thought I would get that at TWC.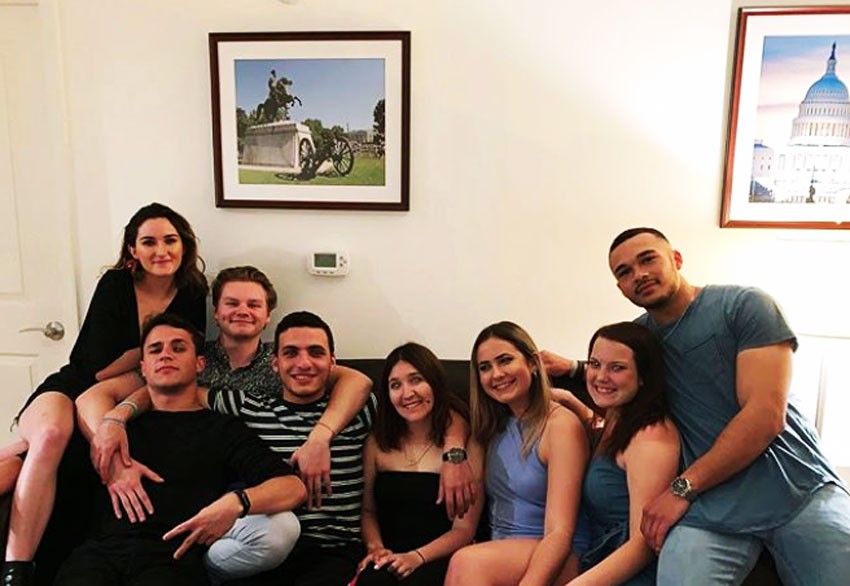 What was it like to intern at your organization?
Working at the Urban Institute was really interesting. There was a team of nine economists working together to address the respective problems the Urban Institute focuses on. They relied on me for different takes of what was going on. I remember doing a presentation on behavioral economics and people there had never really considered the psychological facets that could lead to different social outcomes with development economics. That was really interesting.
I also had probably the most wonderful boss I think I will ever have. At the beginning, I had to learn how we were going to operate together. She wasn't in the office, she was coming back from out of the country. She sent me a reading on a program in Tanzania. I looked at this policy and it was 600 pages long. I didn't know if it was supposed to be due that day or in the morning, I had no idea which sections were pertinent. I wound up at the office until 9:00 p.m. and I presented on it the next day. She was surprised that I had done it so fast. I can't stress enough that she was so lovely. Once the program was over, I stayed in D.C. and she would invite me over for things like the Fourth of July. We became friends and still keep in contact today.
How did the skills and experience from your internship help shape your professional development and subsequent career building steps?
The internship really helped build up my communications skills. Working hand-in-hand with other think tanks takes a lot of communication: emails, phone calls, etc. Also, it taught me how to navigate priorities. When you're given a project in school, it has a deadline. However, working at a think tank, you have to learn what is a pertinent issue versus what can be put on the back burner. There are so many steps to completing a proposal, it may take nearly a year. Obviously, I didn't work there for a year, so I learned I had to give myself deadlines. It was really nice because if I was ahead of schedule I was able to telecommute every Wednesday or Thursday. I could go to work, but that could mean going to a museum with my laptop.
I think with TWC you gain the skills to launch any career you want. It opens your eyes up to different opportunities that you may not have thought about previously. It gives you skills and connections, and opens your world.

Jacob Ciolek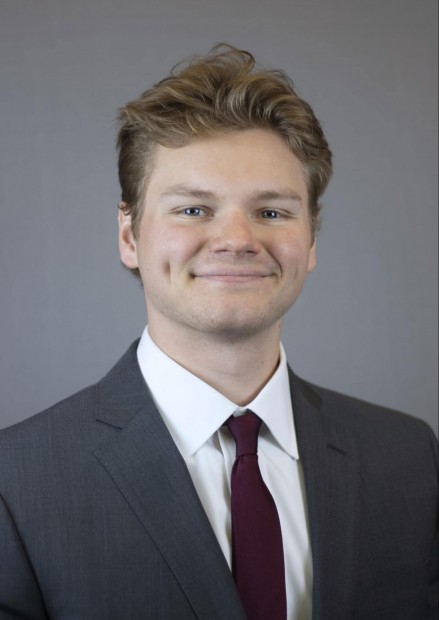 How can interns get the most out of the TWC experience?
I'm still able to leverage all of the tools I acquired at the Urban Institute. I'm currently applying for a lot of energy consulting positions. Those skills I picked up are applicable to basically any position. And because of that role in development economics advising other countries and other communities on what to do, it makes me a very persuasive person, especially in my writing. It's almost a perfect fit for a consulting position.
In addition, I definitely established connections to start my career thanks to this experience. A big goal of mine is to end up getting my Ph.D. in economics. My boss has her Master's and Ph.D. in economics and she wrote me a letter of recommendation for grad school applications. It is super nice. She had a little dinner with all of her previous interns who were still in D.C. over the summer and she's personally helped individuals get into the positions they wanted. One is now working on her Ph.D. and I'm sure my boss had a hand in that.
How would you describe TWC to a St. Lawrence student? How well did TWC compare as a global experience alternative to a semester abroad?
You're going to get work experience and you're going to meet so many people from all over the world, whereas with some of the other St. Lawrence programs, it's basically transplanting a small group of St. Lawrence students to a different location. Because my group of friends was so diverse at TWC, we ended up exploring all parts of the city. We were able to see different cultures while still "home." And D.C. itself is a city like no other. There's so much going on culturally. You can see how America was formed all around you.
Why would you suggest current students take advantage of this opportunity with TWC?
I think with TWC you gain the skills to launch any career you want. It opens your eyes up to different opportunities that you may not have thought about previously. It gives you skills and connections, and opens your world.
I am super excited about economics but someone else may be interested in, for example, the healthcare industry. I had buddies that aren't interested in becoming doctors but want to work in healthcare and they got to work with healthcare companies or on writing policies dealing with that while at TWC. And it's all only eight hours south of my school. It was such a positive experience and has helped me in deciding what direction to take my career next.
---
For more information on The Washington Center's Academic Internship Program, contact us at info@twc.edu.
About the Author

Follow on Twitter Visit Website More Content by The Washington Center