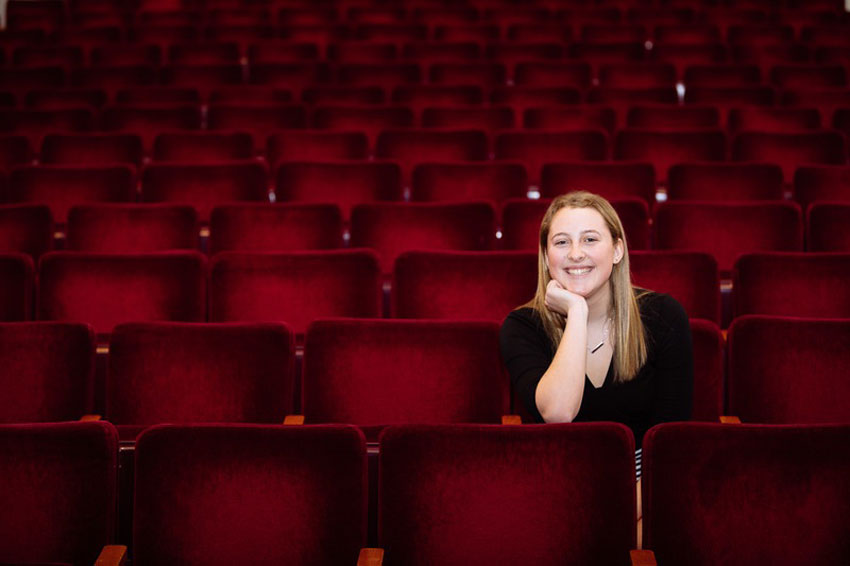 When Kelsey Ballard came to The Washington Center for the Spring 2020 semester, she wasn't expecting a global pandemic would force her to return home early, or that she would finish her internship virtually.
In a few years, we'll be asking a common question: "What were you doing when the world shut down because of coronavirus?" Here's my answer: I was working my dream internship and living in an apartment in Washington, D.C., four hours away from my family, my school and my swim team when boom – global pandemic.
When news of the coronavirus started gaining attention, I was in my second month interning at Washington Performing Arts (WPA). WPA is a nonprofit that provides the D.C. area with a wide range of artistic content. I was the Education and Community Engagement Intern, tasked with helping to manage WPA's educational programs, which range from string competitions to partnerships with foreign embassies.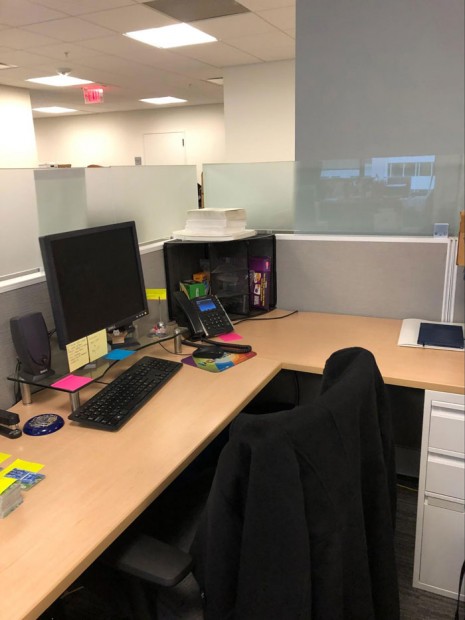 Since my political science major doesn't always directly match up with my professional goals, it's important I find internships where I can develop skills unavailable in a classroom. I did that at WPA – everything from program management to working collaboratively across departments and with different organizations, to supporting the organization's mission to provide arts education to Washington, D.C. students. I went into my office and learned something new every day, knowing it would help me down the line as I entered a career in arts administration.
I quickly found my place in my new office. I decorated my cubicle and spent my lunch hour talking musicals with my coworkers. I genuinely enjoyed going to work every day in an office that was starting to feel like a second home, knowing that my work would have an impact on D.C. students.
And then I had to leave D.C. and move back to New Jersey.
I was devastated. I found an internship where I believed wholeheartedly in the mission of the organization, where my ideas were welcomed and where I was building genuine relationships. I thought my D.C. experience was over. I was worried that I would miss out on two whole months of professional development and growth, which would limit my career options post-graduation.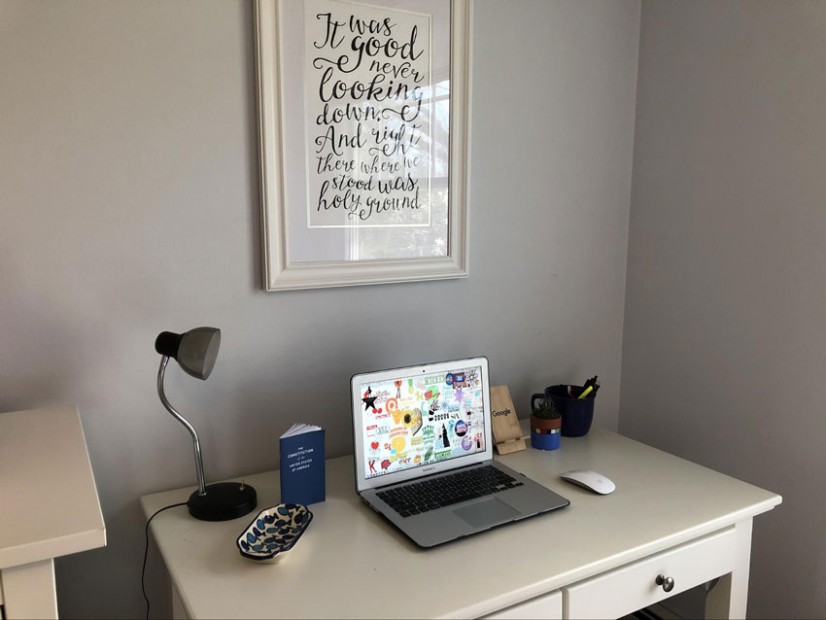 Thankfully, I was wrong. WPA was excited to keep me on the team in a work from home model. Some of my tasks changed, but the fundamental part of my job remained. We still provided arts content, but we presented it digitally instead of in a classroom.
And as much as I feared that I wouldn't develop professionally in a remote setting, I was pleased to discover I experienced growth every day. The complexities of the current world have certainly changed what I'm learning, where I'm learning it and how it is applied, but the lessons I'm taking away from the experience are invaluable.
For example, I've learned that if I'm going to have a productive work from home day, I can't wear pajamas. I have to dress like I'm going to work so I can get myself mentally in work mode. I've learned that I need to work without distractions. That means I keep myself at my desk instead of at my family's kitchen table where I'll be distracted by anyone or anything that catches my eye.
Task-wise, I've learned that with some brainstorming, flexibility and hard work, you can develop online content to keep audiences connected to the performing arts. I've learned that with quick thinking and teamwork, you can transform a 600-person gala into a livestream event in 72 hours because I watched my office rally together to make that happen. While event preparation and management was a main focus of mine in the office, my tasks shifted to developing ideas for online content and managing our growing social media when I was at home.
Ultimately, the craziness of March, April and May and WPA's continuing adaptability helped me develop into the type of leader I want to be in the arts world.

Kelsey Ballard, Spring 2020 Education and Communication Intern, Washington Performing Arts
Throughout the experience, I watched my office handle every curveball thrown our way with teamwork, creativity and humor. Hard decisions were made daily, and our team led with gratitude and positivity even though we knew the hardships may not end here. We checked in with each other, talked through issues as a team and made the best of situations where we could. And even though I was four hours away from my office, I still felt connected to my coworkers and to the work we were doing.
Ultimately, the craziness of March, April and May and WPA's continuing adaptability helped me develop into the type of leader I want to be in the arts world.
The beginning of the semester was an enormous leap outside my comfort zone. I moved away from my family and my school to live independently as a full-time intern. And just as I was getting comfortable with my new reality, the world flipped upside down over the course of a few days and I found myself back home.
There were certainly some silver linings. I was able to do engaging work with an incredible arts nonprofit while developing invaluable new skills. Interning from home meant more independence, managing my own time and learning how to change my Zoom background to a scene from Frozen, so we're celebrating the small victories.
And in the future when a potential employer asks in an interview, "what were you doing when the world came to a halt?" I'll confidently answer that I learned how to be flexible in changing situations, how to adapt to communicating with my team when they're states away and how working with an incredible team of people during a time of uncertainty showed me the type of leader I aim to become.
About the Author

More Content by Kelsey Ballard