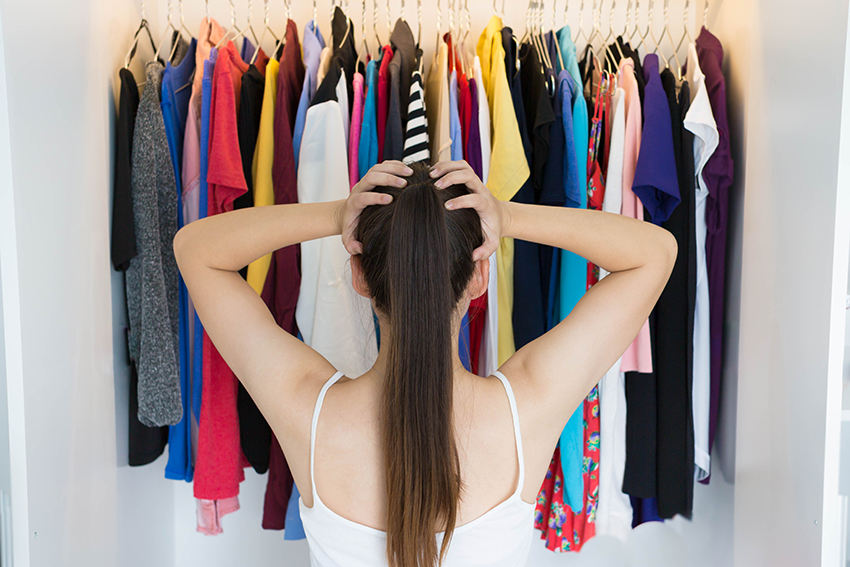 Dressing for work can be tricky, whether you're in the office or working remotely. This guide is designed to help you navigate dressing for your professional environment, how to gain confidence in asking for help and how to build a work-ready wardrobe.
Every office has different dress codes and culture, and the rise in remote and hybrid work brought by the pandemic has accelerated changes and norms. Even if your internship site has a documented dress code, it may not be up-to-date with fashions and social perspectives, making it still a challenge to figure out what to wear.
The good news is, putting together a work wardrobe doesn't have to be complicated or expensive. We've compiled the things you need to know about dressing for work, along with some tips and tricks to feeling professional and comfortable at the office.
Do Your Research
Everyone wants to make a good first impression, and that all starts with how you present yourself during your interview and on your first day. Knowing what to wear in a new work environment can be a challenge, but there are a few steps you can take to help.
Ask!
There's nothing wrong with an email to or conversation with your supervisor asking what the company's dress code policy is and what people usually wear to work. Not every company will have a documented dress code or it may be outdated. There may also be different expectations for dress at events or certain days that are more casual than others.
There is nothing weird or inappropriate about asking what people usually wear.
Check the Website and Social Media
You can often find some clues on a company's "about us" page or on their social media account. Look for pictures of the team around the office or at events to see what they're wearing.
Observe
During your interview (whether it's virtual or in person) take some notes on what the people you're interviewing with are wearing. It's also important that you not just align with dress code or expectations, but that you are comfortable. You may find that you commute in hot and humid weather, but then work in an office with the AC running arctic cold. Observe or ask others for ways to stay comfortable, such as keeping a sport coat or even a sweater at the office, if possible, and commute in something more comfortable based on the weather.
Take Notes
Once you're in the office (or on the video calls), look around and see what all your colleagues are wearing. Find the person (or people) you most want to emulate and take your outfit inspiration from them. As the old saying goes, dress for the job you want, not the job you have.
Speak Up if you have Questions or Concerns
Continuing the dialogue with your supervisor or mentor can help you stay aligned and comfortable with the dress code. If you have any personal, cultural or religious dress or appearance considerations, discussing those early with your supervisor can help you as you focus on learning, experiences and networking in your internship.
Decode the Dress Codes
If you ask someone what the dress code at their office is, they'll generally give you one of four dress codes: business professional, business casual, smart casual or casual.
There are some other in-between dress codes, but these four generally cover the spectrum of what your average American wears to work every day. We've broken down each one and listed what you need to know in order to dress for success!
Business Professional
Keywords: Dressed up, traditional
Where you might find it: Government, finance, law
About the Author

Follow on Twitter Visit Website More Content by The Washington Center