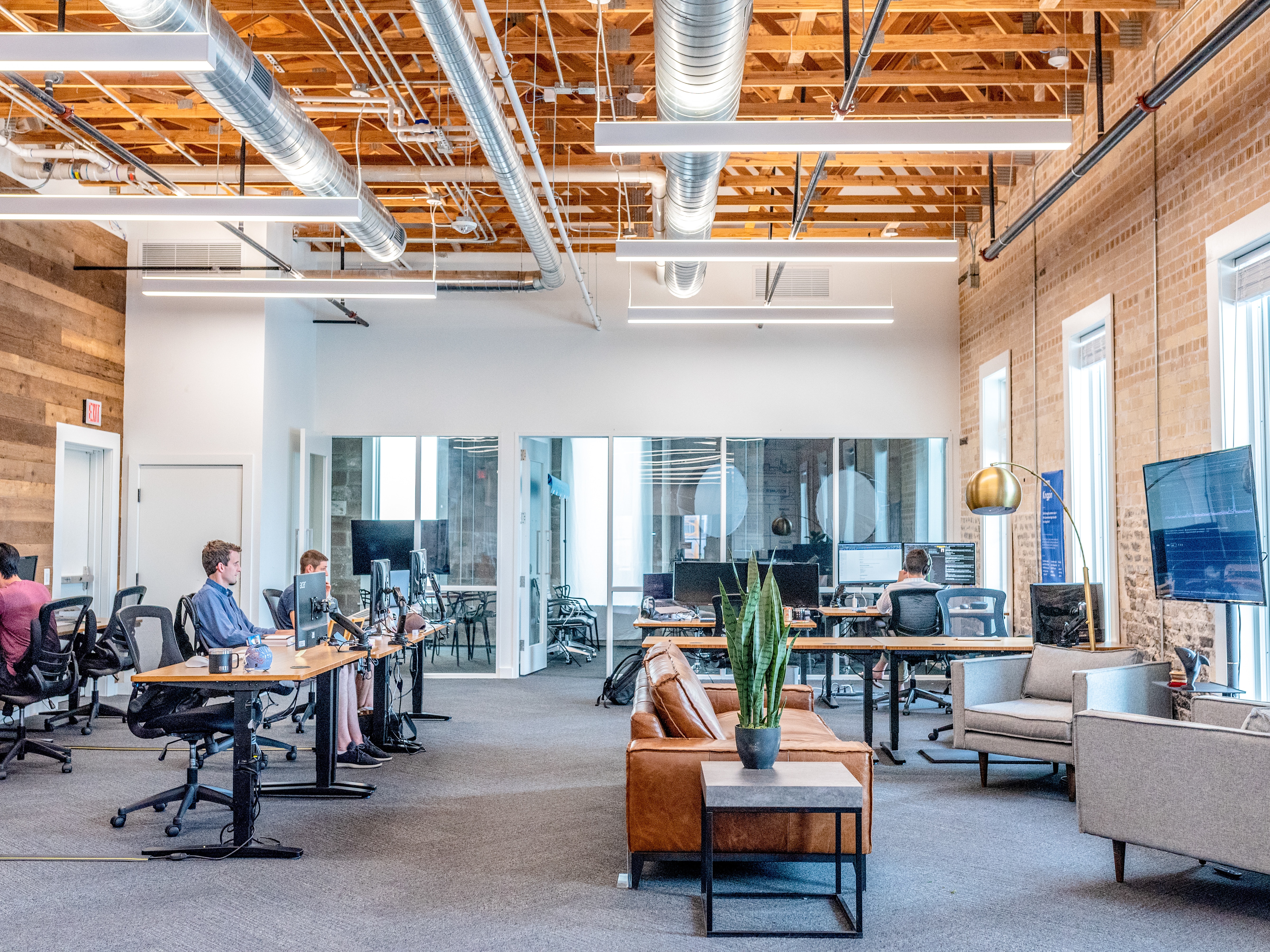 Whether you're a seasoned intern or just starting out, the first week at a new office can be challenging. Here's your one-stop guide to surviving the first few days.
1. Taking Care of the Logistics
Before your first day, make sure to take care of all the logistical details. While there's a lot about your first day that may not be in your control, the items listed below are, which means having them prepped, memorized and practiced means one less thing to worry about on day one.
Your commute: Before your first day at the office, make sure that you know how to get there and how long it will take to get there. Look up a few options on Google Maps and determine the one you like best. If you can, take a dry run of that route before your first day to get a feel for it.
When to arrive and what to bring: Check in with your employer about what time you're expected on your first day (it may differ from your regular schedule). There also may be some final bits of paperwork to do, which might require documents and identification — make sure that you know what they are and pack them in your bag the night before.
Cracking the dress code: As a rule, it's better to be overdressed than underdressed for your first day. Still, it can pile on the nerves to be too overdressed and wearing a suit in a casual office. Check in with your employer about the dress code, and look up any pictures of employees to get a sense of what they wear to work.
2. Adjusting to a New Environment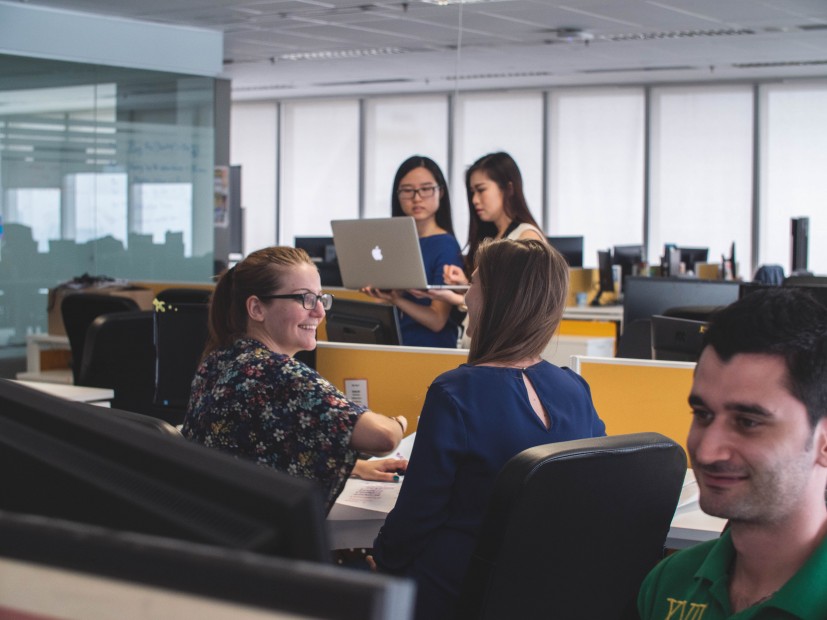 Even if your internship is in the same country, there's still going to be a bit of a culture shock. You'll be adjusting to a different schedule (the so-called "9 to 5") and different communication styles, for starters.
In college, you're probably used to spending about 15 hours of your week in the classroom, but as a working professional, you can spend about 40 hours a week in the office. Whenever you're trying to adjust to a new schedule, it's helpful to establish a routine. For example, you could try squeezing in a morning workout — that way, you're practicing self-care while also getting energized to take on the workday. It's a win-win!
In addition to a different schedule, you'll probably also be faced with navigating a different set of rules and expectations when it comes to effective communication, whether it's face-to-face with your supervisor or in an email to a coworker in another department. One of the biggest differences you'll probably experience is how to write in a business setting, as opposed to what you're used to in an academic setting. Keep in mind: try to get to the point quickly; chances are, whoever you're emailing is a busy person and the last thing they want to do is read through a lot of fluff in order to understand what you're trying to say or ask.
Another thing to keep in mind is your office's particular "culture." As you start out, make sure to be extra observant of unstated office norms — for example, Is it acceptable to wear earbuds while working at my desk? What are the unspoken signals of how to greet others? Is it best to set a meeting to carve out time to speak uninterrupted with my supervisor? Even if you're not interning for the first time, keep in mind that every office is different. For example, while it might be okay to openly disagree with t a proposed idea in a group setting at one place, it might not be okay to do the same thing at a different place. In your first week, listening, observing and asking questions regarding office dynamics is a very helpful way to learn and understand your new professional setting.
3. Making Sure You're on the Same Page with Your Supervisor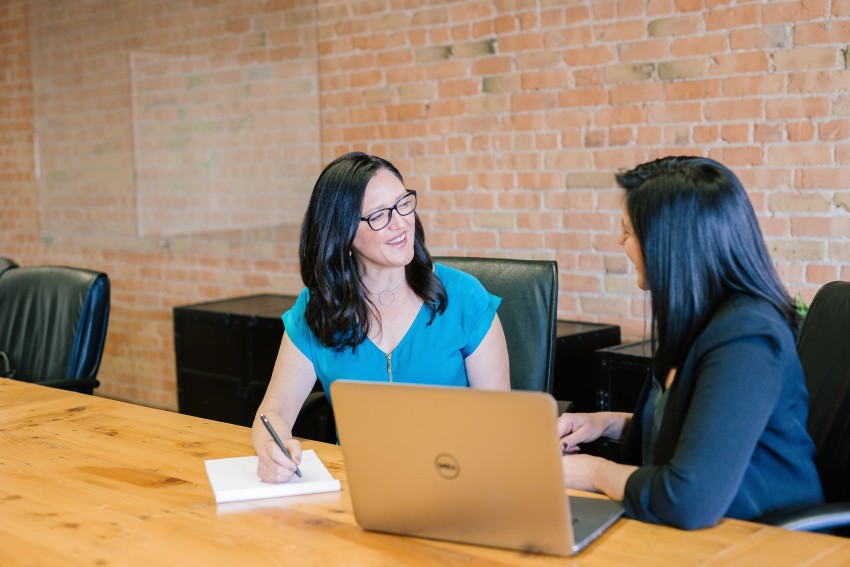 As they say, nobody can make or break your experience at the workplace like a supervisor can — after all, they hold the power in terms of what you're working on, how much workload you have at any given moment and even your ability to get noticed. To help make sure that you and your supervisor are on the same wavelength, here's a cheat sheet of things you should know about them:
What's their preferred communication style? Do they tend to respond best via email? text message? face-to-face?
When is the best time to ask for feedback on assignments?
What seem to be their pet peeves? Conversely, what qualities do they seem to admire — is it employees who take initiative? Those who never disagree with them?
Pro tip: Since making sure you and your supervisor are in sync is an ongoing process, it's a good idea to initiate regular meetings to receive feedback from your supervisor and check in on your progress. That way, you're always in-the-know on what you're doing well and what you could be doing better — you never want to be completely in the dark!
4. Making Connections in the Office
As the saying goes, "Sometimes it's not what you know, it's who you know." It's never too early to start building your professional relationships and since most workplaces will have meet-and-greet activities built into the initial welcome period, your first week will be your best opportunity to get to know everybody in your office. In need of some icebreaker material? Check out four ways to introduce yourself at the office.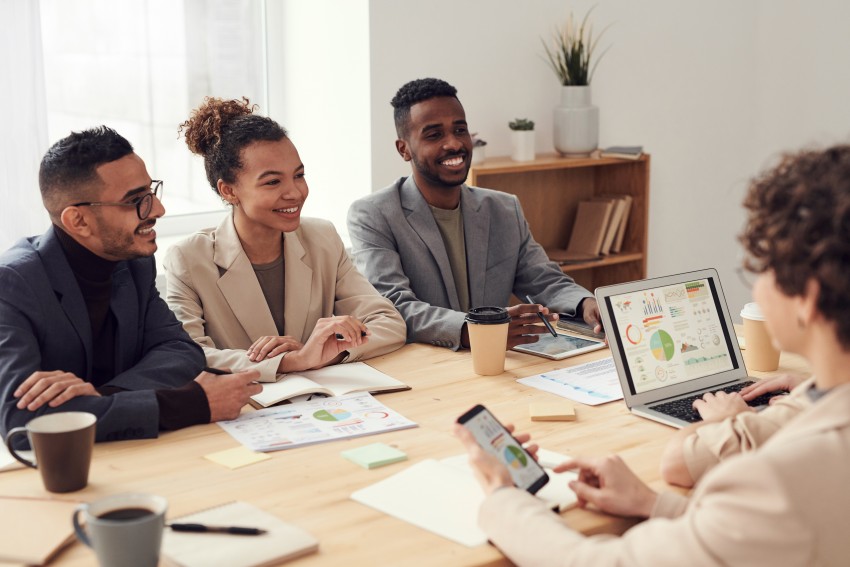 Lastly, if you remember nothing else, just keep this in mind: it's only the first week. If things don't go exactly the way you hope, don't panic — just be patient and stick with it, because even the most seasoned intern will admit that the first week at a new office can be challenging. No matter if your first week went great (or could have been better), remember to always demonstrate your eagerness to do what needs to be done — even seemingly small tasks — and to do a good job, because that's the surest possible way to make sure you're positioned for success.
About the Author

Follow on Twitter Visit Website More Content by The Washington Center