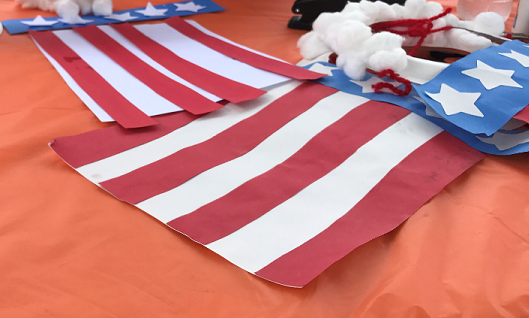 I was rushing around in preparation for the big Fourth of July celebration. The streets were busy, Uber surges were very high, and people were more excited than usual.
I could feel the positive vibes everywhere, and it was great to know that people still believed in the greatness of this country. This was my first time ever celebrating July 4th in D.C. and like every other weekend here in the city, I had trouble deciding what to do. There were many events taking place on the fourth, and I had trouble choosing just one event to attend. At the very least, I knew I wanted to spend July 4th differently this year.
Since I can remember, my family has always celebrated July 4th with a grand barbecue/cookout and the night usually ends with everyone watching fireworks at the local fair. Also, July 4th is followed by Cape Verdean Independence Day on July 5th, so many of my friends' families cook traditional meals and listen to traditional music. It is a very eventful week for Cape Verdean Americans here in the United States! This has always made July 4th celebrations special for me, because I know how lucky I am to be part of two cultures. I can speak and write in both languages, and I am so happy that I did not lose my culture despite being educated in the United States. With this in mind, I knew that I wanted to spend this July 4th giving back to my community.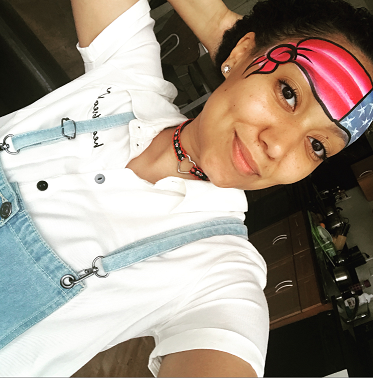 I spent time at NoMa's July 4th Bash helping kids with arts and crafts. It was really nice to see everyone in our local community come and spend time with each other on such an important holiday. I absolutely enjoyed spending time with the children who were too smart for their own good! I explained the activity once, and they were able to finish the craft within seconds. It was nice to know that these kids were paying close attention to my instructions, because it was not easy making an Uncle Sam hat! I would say the experience was very rewarding, because I had a lot of fun doing something I normally would not do on a holiday.
The fun did not end at 4:00pm on July 4th. Everyone, and I mean everyone, was going someplace to see fireworks. I was contemplating going to the National Mall, and I decided to join my friends and make the best of my night. Nothing compares to the fireworks in D.C; they were beautiful and breathtaking.
When I look back on this holiday, I would describe it as the happiest of all holidays. I loved spending time with the children and, best of all, seeing the most stunning fireworks! My advice to anyone who is thinking about which activities in D.C. to attend is to try them all! Let yourself experience all that D.C. has to offer.
About the Author

More Content by Kassy Goncalves