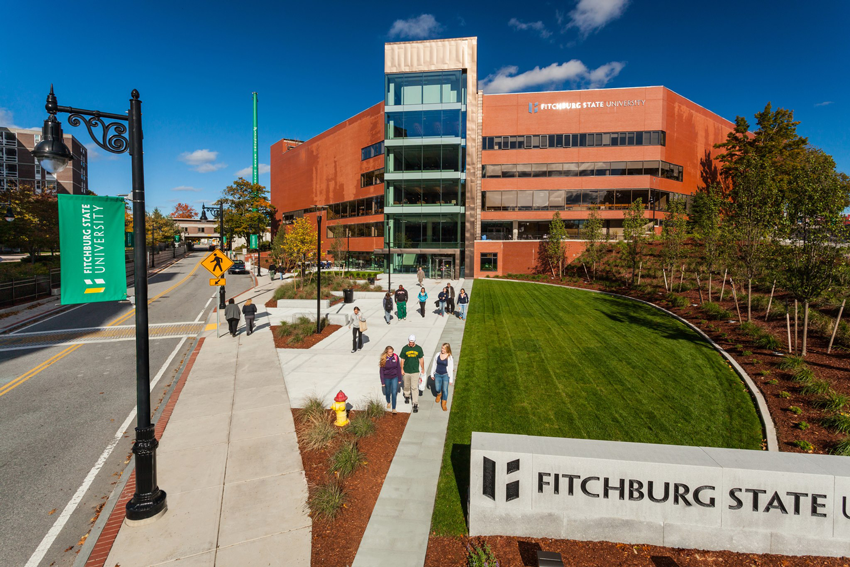 Since 2001, Fitchburg State University students have been coming to The Washington Center (TWC) to intern, build their professional networks and establish a solid foundation to launch their careers.
Located in Fitchburg, Massachusetts, Fitchburg State University is a public institution dedicated to integrating high-quality professional programs with strong liberal arts and sciences studies. TWC has enjoyed a nearly 20-year partnership with Fitchburg State, and students from all majors have travelled to Washington, D.C. to participate in TWC programs. During the Spring 2020 semester, 7 Fitchburg State students participated in TWC's Academic Internship Program. They are:
Arno Bounphasaysonh, a political science major, interned at InterAction, an international non-governmental organization (NGO).
Joshua Blair, a history major, interned at the DACOR Bacon House/Ringgold Marshall Museum.
Joshua Mandaglio, a political science major, interned at the Smithsonian Air and Space Museum.
Hannah Pollan, a political science major, interned at the National Association for Federally Impacted Schools.
Matthew Murphy, a political science major, interned with Federal Practice Group. Matthew was also a TWC student contributor who shared important insights on studying for the LSAT while interning in D.C., coping with burnout and what to pack when making the transition to D.C.
Christopher Dickey, a criminal justice major, interned with the U.S. Marshals Service.
Nicholas Coddington,a criminal justice major, interned at the American Public Transportation Association.
Christopher, Nicholas and Matthew recently spoke with us about their TWC experience. Christopher (CD) chose to intern with the U.S. Marshals to gain a better understanding of how federal law enforcement agencies operate and to determine if it was the branch of law enforcement he wanted to pursue. Nicholas (NC) was a Safety and Security Intern at the American Public Transportation Association where he worked on raising awareness of recognizing human trafficking. Matthew (MM) plans to pursue graduate school or law school after college, and interned with Federal Practice Group where he experienced firsthand what goes on behind the scenes at a global law firm. During their time in D.C., all found value in their internships, networking and the TWC community. Responses have been edited for length and clarity.
What was your proudest accomplishment during your time at TWC?
NC: From the beginning of my internship as the Safety and Security intern at the American Public Transportation Association, a hot topic surrounding public transportation was human trafficking. Public transportation operators and personnel are in a unique position to lead in identifying and stopping human trafficking. My proudest moment was creating a PowerPoint on human trafficking and presenting it to transportation stakeholders, government officials and other organizations.
CD: My proudest accomplishment was making new connections through networking. Networking with colleagues from my internship was very informative and helped me understand the pros and cons of the U.S. Marshals Service. People already in your field have tons of information. Networking with them teaches you new things and points you in directions that you might not have even thought of. All you have to do is ask and most people will find room in their schedule to talk to you.
MM: It's tough to pick just one, but in a broad sense, I feel proud of the variety of work I performed. From working as a student contributor, to the various types of work I was able to perform in my internship, I feel that I came out very well rounded.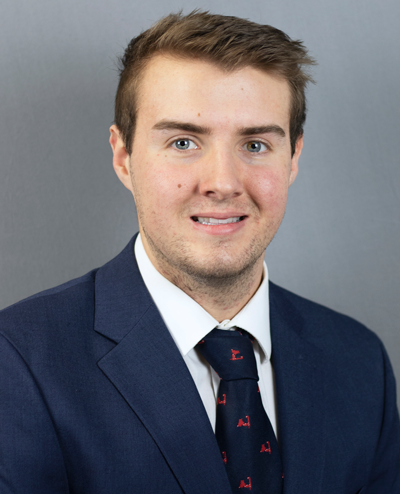 What's the greatest benefit TWC provided you?
NC: The ability to network with like-minded students, TWC alumni and professionals holding your dream job. Living at the RAF (TWC's Residential and Academic Facility) for just two months was a gift. I've been able to build unbreakable bonds with friends that I have met both nationally and internationally, and the memories we have made will forever be embedded in my life. It wasn't a goodbye when we left, it was until next time!
CD: TWC gives students a bridge between college and the workforce. Internships can show you exactly what type of work environment you prefer, the type of people you want to work with and how to go from college to career. TWC doesn't force one particular ideal workplace that might not apply to everyone - TWC focuses on letting students find out what is right for them.
MM: TWC, and the opportunities associated with it, provided me a new form of confidence in myself and my skill set. I am surer of my own abilities after completing my internship, and I'm better suited to show my skill set to prospective employers. You can do a dozen internships and have a thousand connections on your LinkedIn, but you need confidence in yourself and your skills. If you go into a job interview with low confidence, even if you have the right skills you probably won't get the position.
What advice do you have for students who are considering an internship with TWC?
NC: There are a lot of pros and cons when considering spending a semester away from your university. However, the pros of TWC's program outweigh the cons. TWC enables students to intern, network, learn, and - more importantly - explore different career opportunities in the heart of America while also having the ability to explore a magnificent tourist destination. My advice is simple. When laying in bed, think about where you are now and how doing a full-time internship in Washington D.C. would change your current situation for the better and if possible, speak with a TWC alumni from your school about their experiences in TWC's program.
CD: My advice to students possibly looking into an internship in D.C. is to definitely go for it! You get the opportunity to live in the nation's capital for a semester and be able to work with agencies that interact with the government every day. This is a test run for your future career - to find out if you want to get into that certain field. TWC shortens the gap between college and the workforce and allows you to test out different opportunities that you would not be able to at your school.
MM: Research sites beforehand. Know what you want out of your internship and the type of experience that you want to have while in D.C. You'll have a better idea of what type of sites you want TWC to refer you to. This goes beyond the field in which you want to intern and into the specifics of the role you'll work as an intern. I was fortunate to have an opportunity to work on real tasks and assignments, and you want to make sure that that's your experience as well.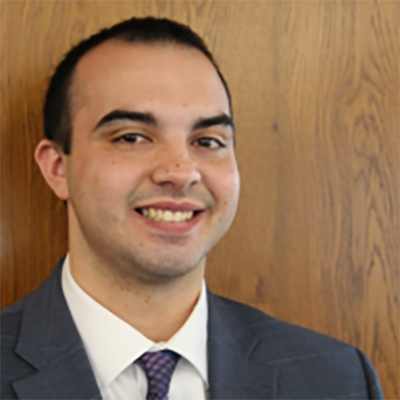 Fill in the blank: If it weren't for my experience at The Washington Center, I wouldn't have been able to…
NC: If it weren't for my experience at The Washington Center, I wouldn't have been able to maximize the potential for starting a successful networking campaign. TWC alleviates the stress of meeting like-minded individuals and professionals in different careers, who can provide beneficial information to help you either begin your career and/or help you choose a graduate degree that best fits your career interests.
CD: If it weren't for my experience at The Washington Center, I wouldn't have been able to find exactly what I wanted to do with my career. This experience has taught me a lot about federal law enforcement and the steps I need to take to pursue a career in federal law enforcement. This experience gave me the opportunity to talk to other federal law enforcement officers outside of the U.S. Marshal Service, and that helped me figure out what I wanted to do with my career.
MM: If it weren't for my experience at the The Washington Center, I wouldn't have been able to articulate my own skill set and why I want to work in the legal field. The experience was invaluable in that regard.
---
For Christopher, Nicolas and Matthew, the opportunity to test drive a career, connect with like-minded students and professionals, and experience everything Wasington, D.C. has to offer made the TWC experience worthwhile. If you're interested in learning more about how spending a semester or summer with TWC will prepare you to launch a career you'll love, we invite you to explore more resources here.
Are you a Fitchburg State or Massachusetts student interested in attending TWC for a Semester or Summer? Learn more here.
About the Author

Follow on Twitter Visit Website More Content by The Washington Center