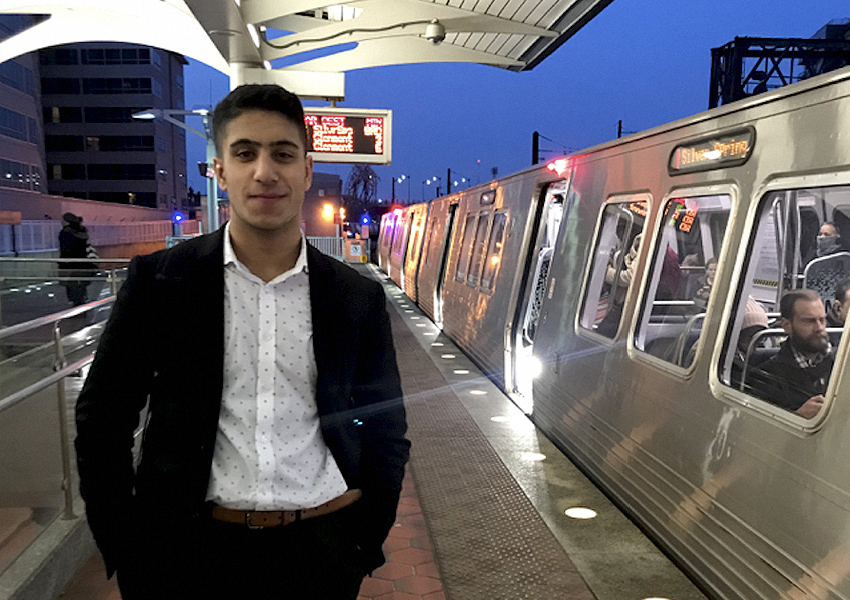 Whether you come from a city comparatively larger or smaller than Washington, D.C., the public transit system - the Metro - will take some getting used to, for sure.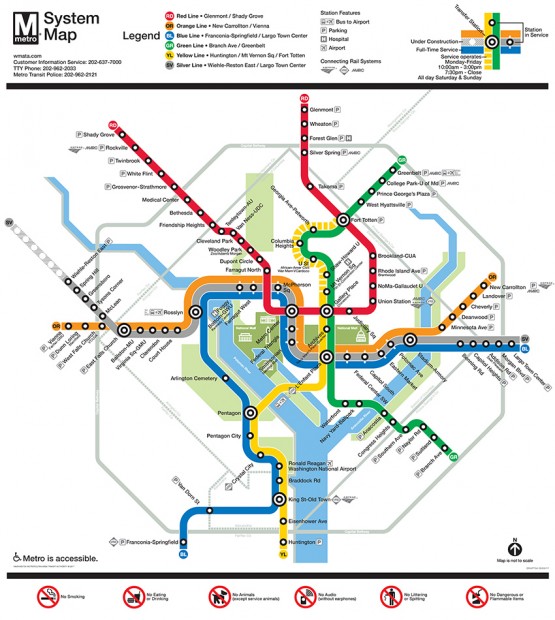 In lesser established transit systems, stations are few and far between and busses are required for you to get exactly where you want to go; however, D.C. is quite the opposite. The various lines and routes are expansive and will likely get you within walking distance of your destination.
As an avid user of the Calgary Transit, there were a handful of practices that helped me adjust to the D.C. metro. The most important item to familiarize yourself with when using a new metro system is the Metro Map. There are a total of six different D.C. lines: Red, Blue, Orange, Green, Yellow and Silver.
It is widely known that the Red Line is the most used route, as it passes through the busiest places around town: K-Street, Dupont Circle, Judiciary Square, Union Station, etc. Most of the interns I've spoken with, including myself, work near stations that are accessible through the Red Line. Another helpful tidbit, is that the two nearest stations to the Residential and Academic Facility (RAF) are both on the Red Line.
The next piece of advice is the one that I found to be the most exciting. It's something I like to call the "Test Run." The test run is using the Metro to visit your internship site before your first day of work. Being the antsy person that I am, I needed to know exactly how long it would take to get to my office and where my office was from the station. I wasn't willing to "wing it" on my first day of work and risk being late. First impressions matter, especially here in D.C.
On the Saturday before I started my internship, I inquired about the D.C. Metro to some of my fellow TWC interns, and was advised to explore outward from the NoMa station. I began to experiment the quickest routes, and even got lost a couple times between my internship site and the RAF. But that's the whole point of doing a test run, in that getting lost is part of the process of familiarizing yourself with the geography of the city, "practice makes perfect."The next important tip I received was to purchase an unlimited month-pass for the Metro, rather than filling my card every time it ran out. When I say unlimited, I mean that you can travel seven days a week, multiple trips a day, for a flat fee of $81, rather than $2.25 - $5.00 per trip. If I were not to use this pass, I would pay $2.25 each ride, totalling $4.50 per workday for travel, plus my weekend adventures would cost around $20 extra. Based on these figures, my monthly Metro costs would hover around $150, which amounts to a whopping $69 saved per month.
Being aware of the geography around you is vital when acclimating to a new city. The last thing you want to be confused about is transportation.

Abdul Abbas, Spring 2019 intern at the Turkish Heritage Organization (THO).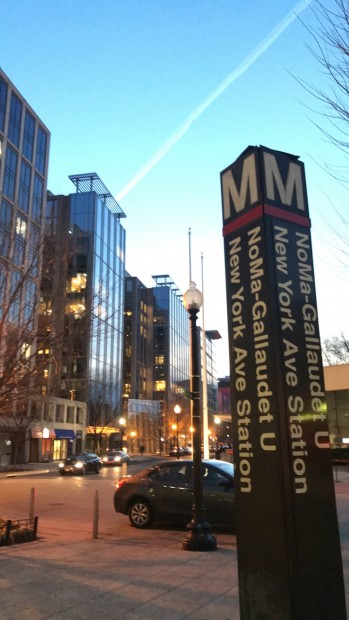 When on the topic of fare costs, it is important to factor in on-peak and off-peak prices, which will affect the monthly fee you pay for the pass. Depending on the time of day, Metro fares vary between high traffic and low traffic periods. The specific on-peak times can get a little confusing, but in layman terms, weekdays before 9:30 a.m. and between 3–7 p.m is considered on-peak. Most other times are considered off-peak, and that's when the prices to use the Metro are cheaper.
The final tip I offer is the tool that helped me gather all this information in the first place, which is to ASK! My roommate Tyler explained the different lines, the test run was suggested by my LEAD instructor, the monthly pass was recommended to me by a fellow TWC student and a station manager explained on- and off-peak pricing.
Being aware of the geography around you is vital when acclimating to a new city. The last thing you want to be confused about is transportation. That is why I suggest using these tips to help familiarize yourself to the Washington Metro system.
I hope fellow TWC newcomers find this information valuable, because exploring this city will undoubtedly be THE highlight of your semester. Trust me on that.
About the Author

More Content by Abdul Abbas