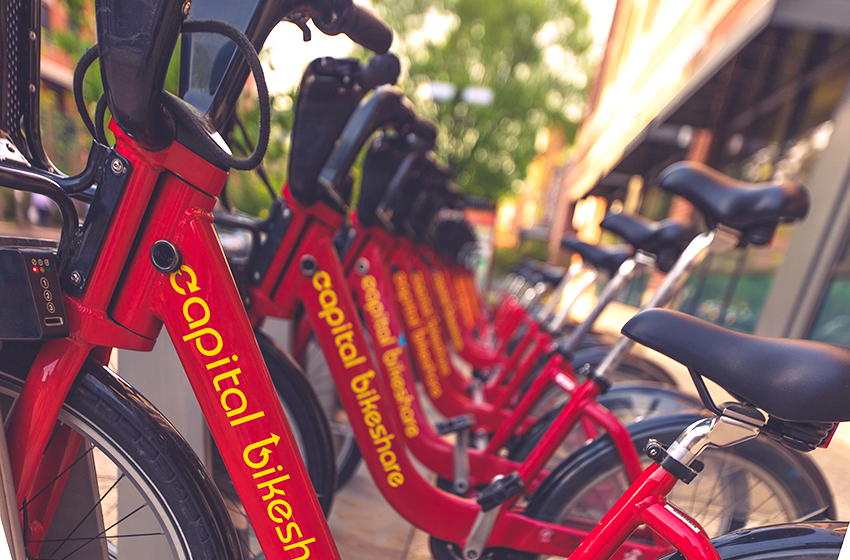 Washington, D.C. is 68 square miles, and it can take some work to navigate if you don't know how to best to get around the city.
As the experts on all things Washington, D.C., let us help you break down every form of transportation in the city (and offer you some great app suggestions) to make your lives easier.
Take a look at all of the options below:
D.C. Metro – WMATA, aka the Metro, will likely become your best friend while you're living in D.C. TWC's Residential and Academic Facility (RAF) is located just around the corner from the NoMa Metro station on the red line. In total, there are six different Metro lines that will take you to every quadrant of the city and to neighboring Maryland and Virginia. For a more in-depth and step-by-step guide, check out this article. Suggested Apps: DC Metro and Bus, DC Metro Map, or Washington DC Metro Routes

Metrobus – Metrobus is part of the WMATA public transportation system, so you should use your SmarTrip card that you got for the metro on bus rides as well. There are about five different bus stops right next to the RAF that will take you to different parts of the city, so you don't need to walk too far! Suggested Apps: BusTrackDC, DC Metro and Bus, Next DC Metro and Bus or Bus Stop DC

Amtrak – If you're hailing from the East Coast, then you're probably familiar with the Amtrak train system. Easily accessible from Union Station -- a quick walk from the RAF -- Amtrak can take you to some really cool major cities on the coast. For example, you can take an affordable weekend trip to New York City, Philadelphia, Boston, or Dover for a fraction of the cost of a plane ticket. Suggested App: Amtrak

Rideshare – Look, we get it. Sometimes the metro is giving you trouble, sometimes the weather is bad, and sometimes you're just running late. What's the best option then? Ridesharing! We don't recommend using this as an every-day transportation method, because it will definitely add up at the end of every month, but it's definitely an option that can get you from point A to point B. Suggested Apps: Uber, Lyft or Via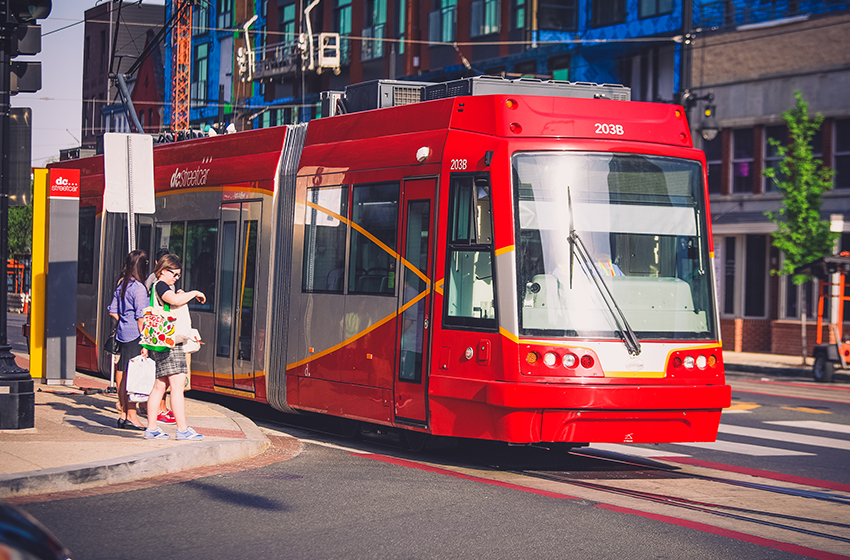 Bike share – Want to get some exercise in and commute somewhere in the process? Bikesharing is your solution then. D.C. has dedicated bike lanes throughout the city to ensure safety for bikers. The city also has some beautiful bike trails alongside rivers, monuments and historic neighborhoods for you to explore during your free time. Suggested Apps: Capital Bikeshare (there's a docking station right next to the RAF) or Lime

Scooter share – Yes, this is a thing. You can rent an electric or human-powered scooter and (safely and responsibly) speed along from one destination to the next. This is particularly a great and cheap option during the summers when it might be too hot or humid for biking or walking. Rides can cost you as little as $1! Suggested Apps: Spin, Bird or LimeScooter

Rental cars – Do you want to take a day trip to Alexandria or Richmond? Do you have a desire to cruise along the East Coast or visit a beach? If you have a license, and you're at least 21 years old, you can rent a car. No, this isn't your traditional Avis, Budget or Hertz rental. Not only are the options below more affordable, but they're also easily accessible especially if you have last-minute plans. Suggested Apps: Maven Car Sharing, Turo, Car2go or ZipCar
As you can see, it pays to live in a major metropolitan city like Washington, D.C. No matter what your budget is, there's a method of transportation out there that will fit your needs. It's all about determining what you like and don't like, and hopefully this will bring you one step closer to that.
About the Author

Follow on Twitter Visit Website More Content by The Washington Center