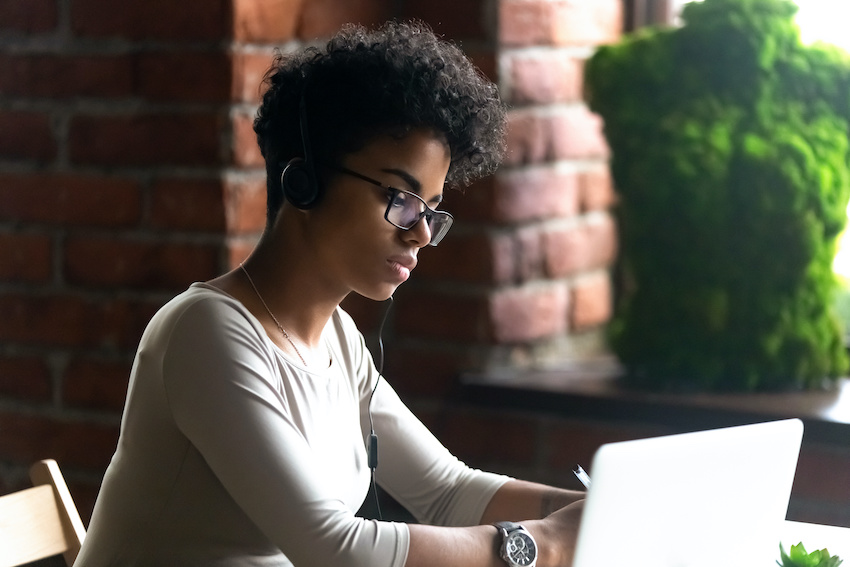 Virtual internships are a great way to gain experience in your field from the comfort of home – but how does an internship actually work in a virtual environment? We spoke to our students to find out.
Virtual internships are becoming a more and more common experience for college students. But without the usual in-person tasks, errands and meetings that an internship provides, what is there left to do? Turns out – a lot!
We spoke to a few of our students about what their days look like as virtual interns and learned that it's not so different from an in-person internship. They're still collaborating with their supervisors (over Zoom of course), working on projects they're passionate about and growing professionally.
Collaborating With a Team
Communication is an essential skill for anyone looking to break into the workforce. It's even more valuable at a virtual internship or job. Though it's not always easier to communicate with just Zoom and email, it's an opportunity to test yourself and prepare for a virtual world.

Serene Quick, Finance Major at Stockton University
Internship: Wrights Resumes and Connections
"My internship is team-oriented so my day usually consists of some sort of teamwork. We collaborate to create interactive activities and plan events for minority-owned small businesses. I have been able to network within my target career field and I enjoy connecting with people from all over the world with just one click!"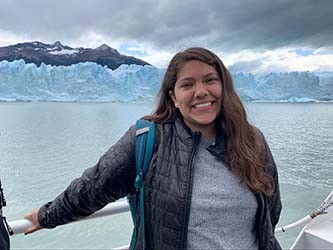 Vanessa Rodriguez, Political Science and Spanish Major at Furman University
Internship: D.C. Bar Foundation
"Each week begins with an intern check-in and a staff meeting over Zoom. These meetings serve as an opportunity for each person to describe their priorities for the week and ask for any clarification. Currently, our main project is to research the long-term benefits of adequately investing in civil legal aid to create a testimony that will be presented."
Working in a Virtual World
There's no fetching coffee or making copies when you're not at an office – so every day is all about the work. Without all the usual distractions, you can really dive in and get your hands dirty as you take projects from start to finish. Great internships not only give you real-world experience, but also projects and accomplishments that you can point to and say "I did that."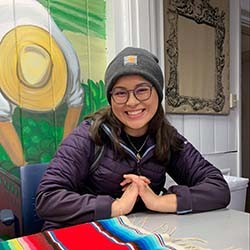 Elisa Flores, Psychology Major at Denison University
Internship: Federation of Associations in Behavioral Sciences
"Typically, I would be asked to attend meetings, hearings or briefings from health organizations or coalitions and take notes. With the information gathered, I write newsletters and then get them revised by my supervisor. Every two weeks, those newsletters are published on the website."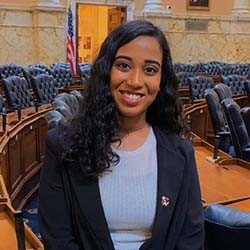 Fathima Rifkey, Political Science Major at Salisbury University
Internship: The Council on American Islamic Relations (CAIR)
"I am typically working on resources and doing research for the state chapters of our organization. This has so far included creating and editing resources and researching grants for funding. I research Chinese foreign affairs and write reports/policy proposals based on the research. The think tank's China team is currently working on resolving the China-Taiwan dispute and preventing an armed conflict in the region."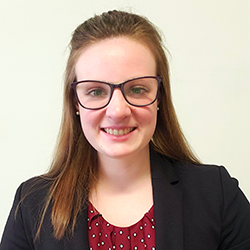 Courtney Hile, Criminal Justice Major at Anna Maria College
Internship: U.S. Marshals Service

"A typical day at my internship involves research, project designs and team collaboration. For my division I have been working on a quarterly newsletter, a booklet/pamphlet briefing and a challenge coin. I have been able to sit in on a few meetings covering a wide range of tasks and have been able to assist with projects across all aspects of the division. I have also been able to network with individuals from various sectors of law enforcement."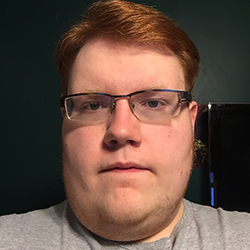 Jacob McDowell, Political Science Major at Central Michigan University
Internship: D&P Creative Strategies

"I work with my organization's primary policy advocate on various projects, from researching committee schedules to researching certain members of Congress that would be amenable to policies that benefit the Hispanic, Latinx and LGBTQ+ communities. I also perform varying clerical work, such as registering team members for after-hours events."
Growing Professionally
Internships are a chance to gain work experience, but they're also an opportunity to see how an organization works and what the professional world looks like. It's the part of the internship experience that's not easily quantified – going behind the scenes and seeing how your field of interest really works. This insight might not be something you can write on a resume, but it can be crucial for figuring out your career path.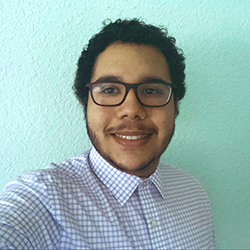 Steven Lopez, International Relations Major at Florida International University
Internship: Peace Corps

"I was fortunate enough to be connected to a well-respected professional in my field through a colleague at my internship. She provided a whole new perspective of what my career path could look like. For instance, she helped me refine my career goal to become a monitoring and evaluation officer since it requires a skill set that is greatly desired in the field."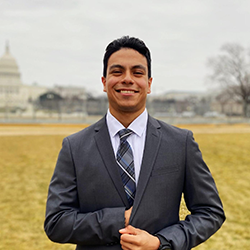 Cristhofer A. Moreira, Public Health and Communications Major at The College of New Jersey
Internship: American Society for Reproductive Medicine
"I am working on a database composed of senators who are likely to propose or debate issues on reproductive medicine. This is preparing me for what I will potentially see in law school, with exposure to language typical of lawyers, laws and legal forms. It truly is allowing me to find the confidence to obtain knowledge of different branches of health and the stakeholders involved."
—
What might look like a student just sitting on their laptop at the kitchen table is actually a valuable learning experience that will help them launch a career they'll love. Though they're not in the office, they're still getting hands-on work experience and preparing for working in the "real world."
Big companies (like Amazon, Facebook, Dropbox, etc.) are stating they will be allowing partial or even full time remote work in the future. The need for a workforce that knows how to thrive in a remote work environment is going to be critical in the years to come.
Looking for virtual internship experiences like these students? We've got you covered.
About the Author

Follow on Twitter Visit Website More Content by The Washington Center