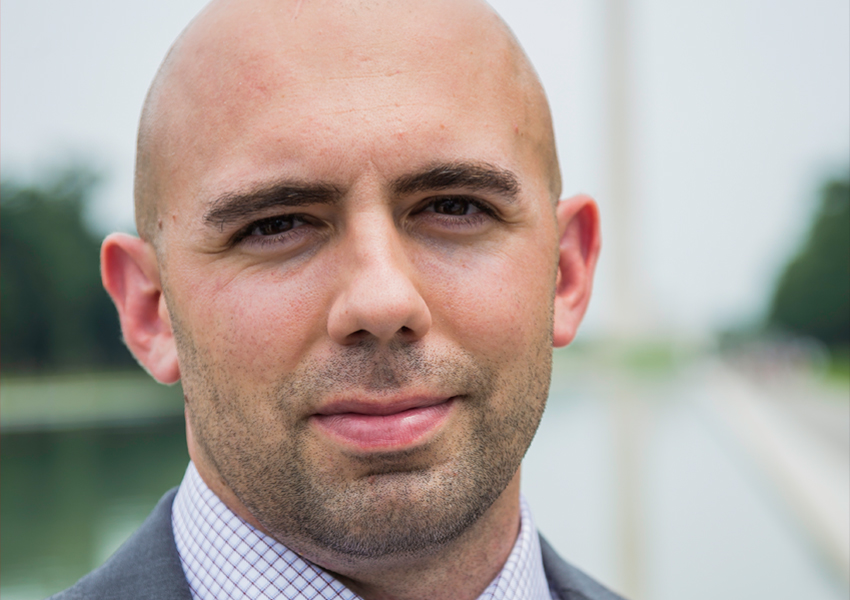 Anthony enlisted while still in high school, and served as a Marine before graduating college with honors. A factor in his TWC experience was that the internship prioritized his interests and experiences. Anthony's time in D.C., networking and being assigned important tasks beyond "typical" intern work helped lead him to his current position.
In observation of Veterans Day, The Washington Center will honor our interns who have served in the military in addition to their academic pursuits, and celebrate our internship partners that host them. The Veterans Employment Trajectory (VET) Initiative helps student veterans - like Anthony Kite - translate their unique blend of military and college skills into successful careers.
Could you introduce yourself? (Name, Military Branch and years served, what school you attended/ing and major)
My name is Anthony Kite. I served in the Marine Corps for five-and-a-half years. I graduated from Syracuse University in May 2018 with a bachelor's degree in International Relations.
During your time as a student, what challenges did you face as a veteran trying to transition to civilian life?
Going to school was a completely new setting for me. The change of pace was pretty significant from active duty to full-time student. College presented a new type of challenge for me that I didn't have the skills to tackle right from the start.
What attracted you the most to the VET Initiative?
The fact that they helped place me in an internship that was relevant to my career goals and my education was something I really liked. I felt it was a very personal experience and my best interests were prioritized.
I interned at the William J. Perry Center for Hemispheric Defense Studies. My favorite thing about it was the I wasn't doing typical "intern" work. I was given important tasks and trusted to put out quality work.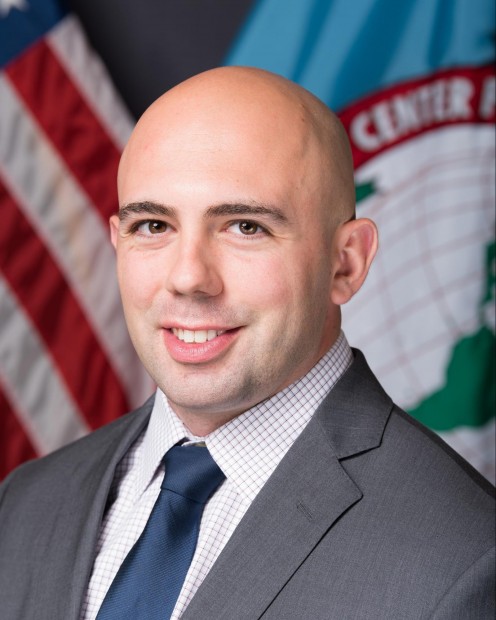 In what ways did your internship contribute to your professional development?
I made some really good connections and got to work on projects that were definitely a factor in me landing my current job.
What was the most impactful outcome from participating in the VET Initiative?
I learned to know my worth. One of the biggest things I learned was to stop looking at myself as a typical recent grad and start really marketing my skills from the military that set me apart from my competition.
Which skills were you able to translate from the military to your internship? On the flip side, how did this experience help you develop or discover new skills or competencies?
Eagerness to learn and get involved in as many things as I could were translatable skills, to never do the minimum and always be willing to go the extra mile, too. I had many opportunities to network during my internship. That was a skill that I had not really worked on before The Washington Center, but is a valuable addition to my skills.
Were you able to build or expand your professional network? If so, how?
Absolutely, Washington, D.C. is full of networking opportunities. I met people of all career levels and areas at my internship site, networking events and just by being out on the town. You can make a great connection with someone in your office, someone in your hallway or even a random person met at a happy hour.
How has the VET Initiative helped shape or impact your goals?
Getting the opportunity to talk with people that are in my field helped me really get specific regarding what I wanted to do versus just having a general idea about it. It helped me focus in on a goal and really attack it.
What advice would you give other student veterans who are considering applying to the VET Initiative?
Do it. It really is a great opportunity to advance your career. It absolutely flies by and you will have a great time and make some great friends and connections. I would not have been offered the job I did had I not taken advantage of this program.
The VET Initiative offers student veterans a path to demonstrate the skills and experience acquired from their service and make significant contributions to the civilian world. If you're a veteran looking to apply your skills in the civilian professional world, visit our page.
About the Author

Follow on Twitter Visit Website More Content by The Washington Center