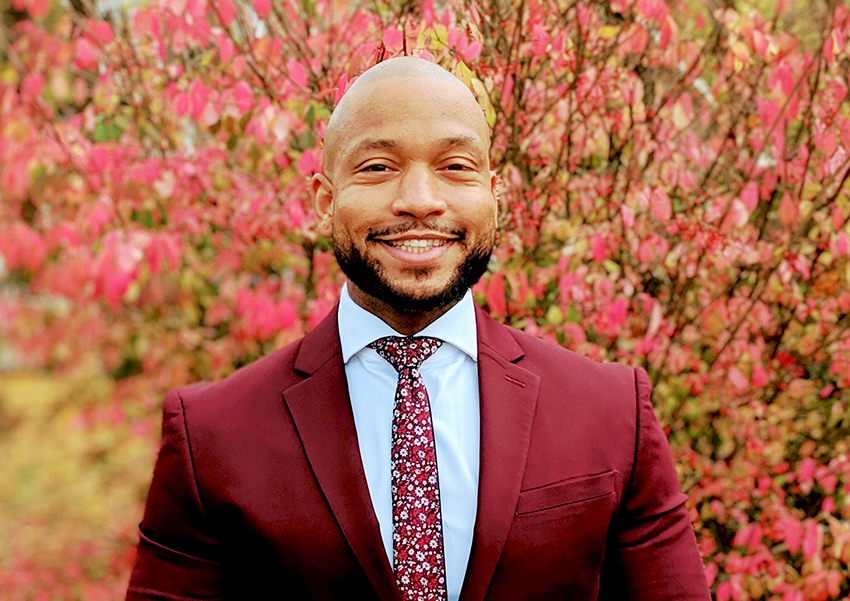 Edwin's mission to serve others hasn't been changed by his duty status. He has gone from Marine to math major to a position with a prominent financial services firm. From there, he intends to use his understanding of laws and policies, some of which resulted from his internship in Washington, D.C., to help uninsured Americans.
In observation of Veterans Day, The Washington Center will honor our interns who have served in the military in addition to their academic pursuits, and celebrate our internship partners that host them. The Veterans Employment Trajectory (VET) Initiative helps student veterans - like Edwin Lamothe - translate their unique blend of military and college skills into successful careers.
Could you introduce yourself? (Name,Military Branch and years served, what school you attended/ing and major)
I am Edwin Lamothe, United States Marine Corps. I served four years, including two tours to Afghanistan. I attended the University of Southern California (Go Trojans) where I received a Bachelor of Science in Computational Mathematics and a Bachelor of Arts in French.
During your time as a student, what challenges did you face as a veteran trying to transition to civilian life?
I went to school for four years and I never fit in. I sat next to some of these students for a few classes and tried to converse, but never materialized into any friendships. I knew students' names because the mathematics program was small enough to know everyone, but for some reason many did not know my name. They would know me as the "Army Guy" (which is even more aggravating because they did not even get the branch of service right) or the "Black Dude" because I was the only African American student of my graduating class. If I did not go to the veterans lounge during the week, I would literally not have any interaction with anyone for days.
What attracted you the most to the VET Initiative?
It was the opportunity to live in Washington D.C. for 10 weeks and explore, to network and interact with other veterans that have the same doubts, the same fears as me, as well as the same goals, which are to show our worth and become successful regardless of a chosen career path.
Where did you intern and what did you enjoy most about your internship?
I interned at Stateside and Associates. It is a firm that works with clients to shape state and local public policy by informing them of what is occurring, the parties that are involved and how to best influence the process.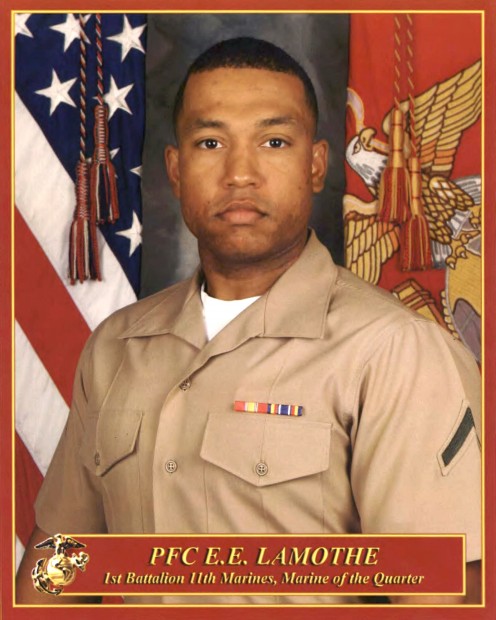 In what ways did your internship contribute to your professional development?
My goal was to work for a financial firm in the risk department. I was hesitant about my D.C. internship because I was placed in a field that I didn't think correlated to my career path. Little did I know a few months later I would interview at JP Morgan Chase for a regulatory risk and control position and they were mostly curious about my internship with Stateside and Associates (they barely asked about my internships at NASA or Tesla). They were looking for someone with a policy background and the ability to do research and find gaps in processes to mitigate outcomes. That is mostly what I did at Stateside and Associates during my summer in D.C. Long story short, I got the job and I now work for JP Morgan Chase.
What was the most impactful outcome from participating in the VET Initiative?
I believe that the networking events and the support of the VET Initiative, with the Friday classes, were the highlight of the program. I was able to meet with a variety of people, talk to human resources managers from numerous companies, ask for advice and feedback on my resume and career path, and also connect to many professional veterans.
Which skills were you able to translate from the military to your internship? On the flip side, how did this experience help you develop or discover new skills or competencies?
The skills that translated best to my internship were discipline, leadership and integrity. I will show up on time. I will do my best. I will not need micromanaging. And if I don't have an answer, I admit it and let them know that I will find the answer and follow up.
Were you able to build or expand your professional network? If so, how?
I stay in contact with many veterans from the VET Initiative program for support, for guidance and comradery. Furthermore, I stay in contact with many professionals that I met through the networking events, especially those individuals from firms that I may explore opportunities with in the future.
How has the VET initiative helped shape or impact your career goals?
The VET Initiative helped tremendously. I was able to work on my resume and my elevator pitch, elevate my interviewing and soft skills, and become more confident in a professional setting. I am now able to talk about my military background and relate it to any position that I am interviewing for.
What advice would you give other student veterans who are considering applying to the VET initiative?
Take the chance. You may have to sacrifice your daily comforts or be away from your family to move to D.C. for a couple months, but remember, "Great success requires greater sacrifice".
The VET Initiative offers student veterans a path to demonstrate the skills and experience acquired from their service and make significant contributions to the civilian world. If you're a veteran looking to apply your skills in the civilian professional world, visit our page.
About the Author

Follow on Twitter Visit Website More Content by The Washington Center