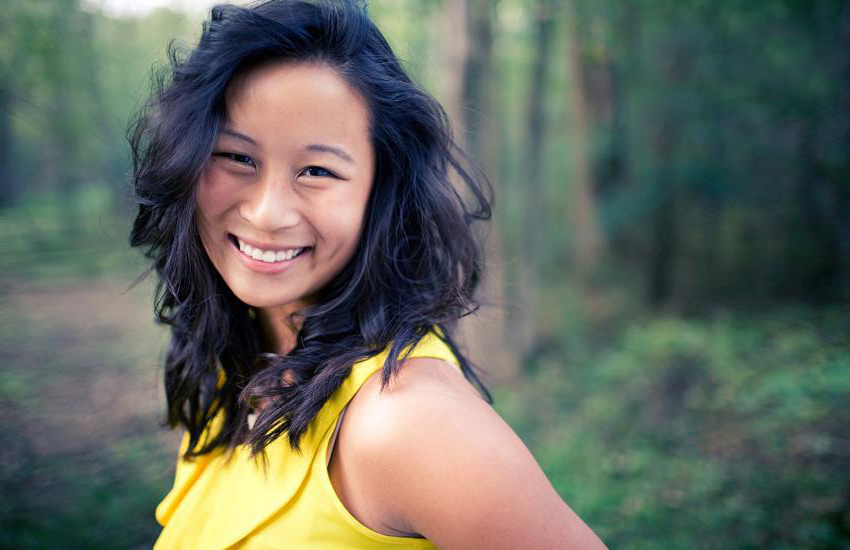 Rose is an Air Force reservist that is studying and working in the same area she was trained for in the military. Participating in the VET Initiative helped her grow professionally and reaffirm her career interest. Though hesitant at applying, it worked out well for Rose: "Take it to heart when they say this internship is what you make it."
In observation of Veterans Day, The Washington Center will honor our interns who have served in the military in addition to their academic pursuits, and celebrate our internship partners that host them. The Veterans Employment Trajectory (VET) Initiative helps student veterans - like Rose Smith - translate their unique blend of military and college skills into successful careers.
Could you introduce yourself? (Name, Military Branch and years served, what school you are attending and major)
My name is Rose Smith. I am currently a member of the U.S. Air Force Reserve, for about three-and-a-half years. I was trained as a biomedical equipment technician, which is my civilian career with the Mayo Clinic, as well. At the same time, I attend the University of Colorado – Global Campus pursuing a Bachelor's degree in Healthcare Administration and Management.
During your time as a student, what challenges did you face as a veteran trying to transition to civilian life?
I have been more civilian than military in my career thus far. I will say that the greatest challenge I have had trying to go back to school is finding information and resources [as an armed services member]. I felt like there was no one there to tell me "this is what you are entitled to, this is what you should use and this is how you use it." Also, as a student veteran, a challenge for me was work-life balance. Although I am a full-time student, I also work full-time because I don't want to forego any income or work experience.
What attracted you the most to the VET Initiative?
I like to think of myself as an opportunity seeker. When I see something I might remotely be interested in, I investigate further. At first, I didn't think this was for me because I am not looking to be involved in politics and, even though it said all majors accepted, I wasn't convinced I would be able to find an internship I'd be interested in. But then I considered what harm there would be of just seeing if I got accepted. I knew in addition to getting to experience Washington, D.C., I would get professional development. This was all daunting to me, but this was a year I knew I wanted to step out of my comfort zone and so I applied.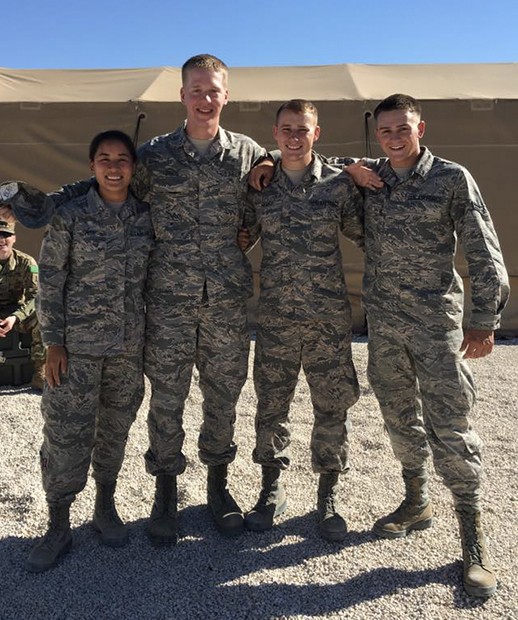 Where did you intern and what did you enjoy most about your internship?
I interned at Grand Oaks Assisted Living, which is connected to Sibley Hospital, as an administrative intern. My past work experience has been much more technical-based work. Getting the opportunity to be in charge of different projects for Grand Oaks was very exciting. My favorite was creating a report on inefficiencies due to limited personnel. Another thing I loved about my internship was that, because I refused to pay for the Metro every day, I bought a bike and got to enjoy the Capital Crescent Trail view of the Potomac every day.
In what ways did your internship contribute to your professional development?
This was really a chance for me to see not only if I liked focusing solely on administrative work, which it turns out I do, but also, it gave me a variety of projects that I could get a taste of what it was like to be responsible for executing. And of course in Washington, D.C., it's about connections. I was able to find a mentor through this internship and explore other career paths thanks to my supervisor's connections.
What was the most impactful outcome from participating in the VET Initiative?
The most impactful outcome for me was the number of connections I made. Pre-internship, I hated the idea of networking. I needed to be pushed into the deep end to make a connection with a recruiter, which led to a job interview. Besides that, I got acquainted with Student Veterans of America (SVA), which led to me being accepted into their Leadership Institute and make more connections. During our professional development, I took a lot of notes to bring back with the intent of helping others. Since returning from the internship, I have been able to enhance resumes and LinkedIn accounts of many friends and colleagues.
Which skills were you able to translate from the military to your internship? On the flip side, how did this experience help you develop or discover new skills or competencies?
I think resilience and adaptability helped me the most. At The Washington Center, we lived in dorm-style apartments and many of us as veterans are used to a slightly higher quality of living. In addition, I personally had never lived directly in a city. It was a big change for me to not have a car. An entire change of routine and lifestyle was needed, which certainly isn't new to military people. So right away these skills were relevant and obviously continued as we gained new experiences.
Were you able to build or expand your professional network? If so, how?
Expanding my personal network was actually my main goal when accepting this internship. Our professional development classes were a big part of that, but also having a group of fellow veterans to connect with helped. I would say a lot of them were much more outgoing than I am and they were gracious enough to encourage me to connect and come to events with them. My internship was also another way I was able to network more directly in my field and to find a mentor.
How has the VET initiative helped shape or impact your career goals?
This internship has really revitalized my love for connecting with people. Although I enjoy doing technical work, I think I can make a greater impact in a leadership role. It's also really shown me what I am capable of achieving. I knew that I could get things done because I was a hard worker, but participating in this internship pushed me outside my social comfort zone. As a result, I truly understand the importance of needing to put oneself out there to get where you want to go. You can't do it alone, or at least it's much harder that way.
What advice would you give other student veterans who are considering applying to the VET initiative?
My first piece of advice is to not let life happen to you. If you're interested, research it and apply. Simple. I thought there was no way I was going to get this internship because I was just a three year reservist without any connection to the political realm. I want to reassure those who don't have a focus in politics that there is something for everyone in D.C., and I don't just mean internships. Groups were always meeting, which touches so many subjects and interest areas, for anything and everything. My next piece of advice is to plan. The VET Initiative is an amazing experience and a lot of the major costs are covered, but things can still add up quickly such as transportation costs, going out to eat, socializing, event cover fees, tours, etc. Finally, my last piece of advice is to get comfortable being uncomfortable. That doesn't mean be reckless. It means don't choose to not do something because you're scared. Take it to heart when they say this internship is what you make it.
The VET Initiative offers student veterans a path to demonstrate the skills and experience acquired from their service and make significant contributions to the civilian world. If you're a veteran looking to apply your skills in the civilian professional world, visit our page.
About the Author

Follow on Twitter Visit Website More Content by The Washington Center