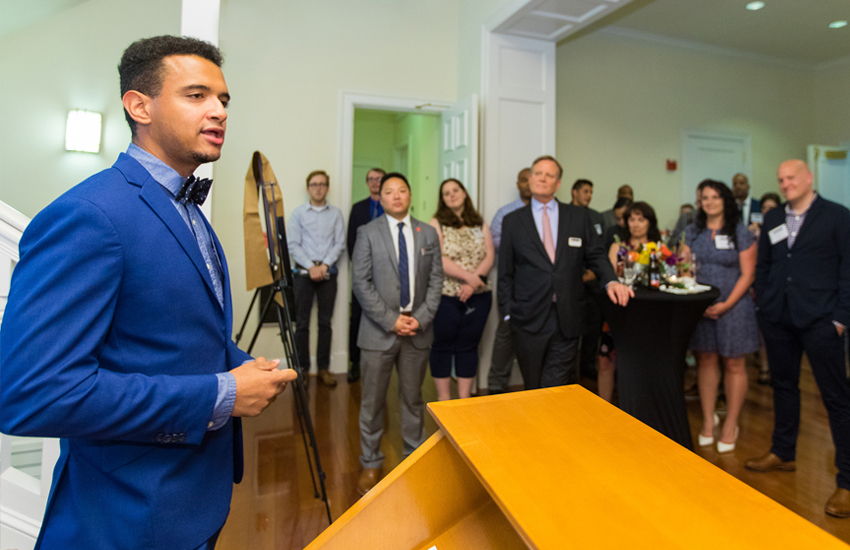 Once finding it difficult to "fit in," Raul's college experience as a member of the Pennsylvania Army National Guard dramatically changed when he learned of the campus Student Veterans of America chapter. That encounter led to becoming the chapter president, an internship with SVA here in D.C. and a dedication to advocate for veteran higher education access and success.
In observation of Veterans Day, The Washington Center will honor our interns who have served in the military in addition to their academic pursuits, and celebrate our internship partners that host them. The Veterans Employment Trajectory (VET) Initiative helps student veterans - like Raul Santana - translate their unique blend of military and college skills into successful careers.
Could you introduce yourself? (Name, Military Branch and years served, what school you attended/ing and major)
My name is Raul Santana. I am a 23-year old student veteran from Pennsylvania. I am currently in the Pennsylvania Army National Guard, and have been since 2014. I attend Bloomsburg University of Pennsylvania, where I am currently pursuing a degree in Communication Studies with a focus on Leadership and Public Advocacy.
During your time as a student what challenges did you face as a veteran trying to transition to civilian life?
My biggest issue as a student veteran has been finding a way in which I can "fit in." Civilian and service members or veterans have a very different mindset. Trying to find a common ground can be quite challenging. It only improved once I learned about our campus Student Veterans of America (SVA) and discovered the wonderful student veteran community we had. This ultimately led to me becoming president of our campus chapter.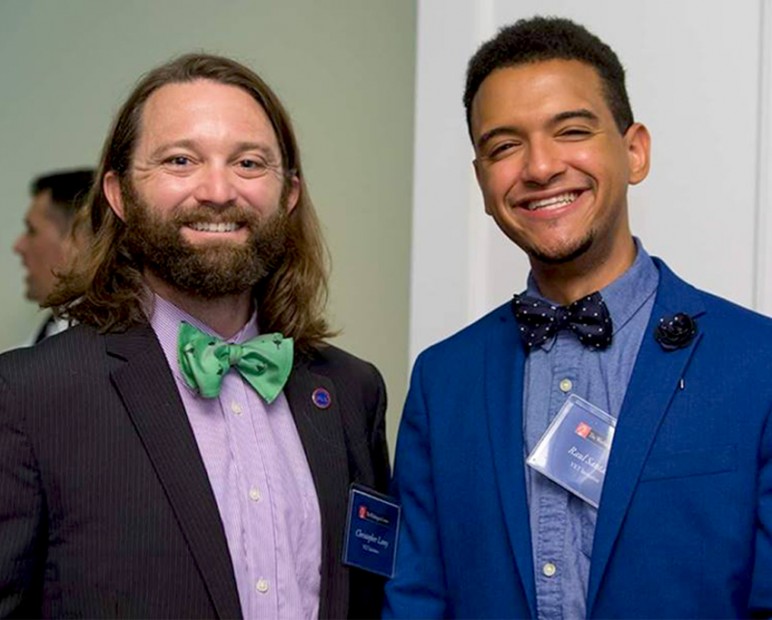 What attracted you most to the VET Initiative?
I learned about the VET Initiative after going to the 2018 SVA NATCON (National Conference). I was vastly interested in interning for SVA but did not have a clue on how to start such a process. After speaking to some wonderful people at an SVA booth, I was given information about the the VET Initiative and who to contact, which got me started with this experience.
Where did you intern and what did you enjoy most about your internship?
I interned with SVA. What I enjoyed most about it was how legitimately invested they were in not only getting me involved as an intern in D.C. (which, by the way, they did not call us "interns", but "policy associates"), but also were legitimately invested in giving a complete experience on what it meant to be a part of SVA. It truly felt like a family. That was without a doubt what I enjoyed the most.
In what ways did your internship contribute to your professional development?
SVA provided us with many professional development courses, such as LinkedIn sessions, coffee breaks with Capitol Hill professionals, networking sessions with other Veteran Service Organizations (VSO) in D.C., and more. We could tell that they were truly trying to help us get the most out of our experience. They went above and beyond what any regular internship location would have done, and that makes them a cut above the rest.
What was the most impactful outcome from participating in the VET Initiative?
I would say that it was the meaningful connections that I forged, not only with student veterans enrolled in the VET Initiative, but with people I met throughout my professional experiences in D.C., as well. Some I would dare say have become life-long friendships that I value earnestly.
My ability to adapt was one of the things from the military that I adapted for my internship experience and overall life at D.C. I realized that not everything will go the way we want them to. As such, we must be able to find ways to go around issues and find other ways to address them. Applying this over the course of the internship helped me realize that I have great observational skills, and another one of my skills was my ability to establish strong interpersonal relations.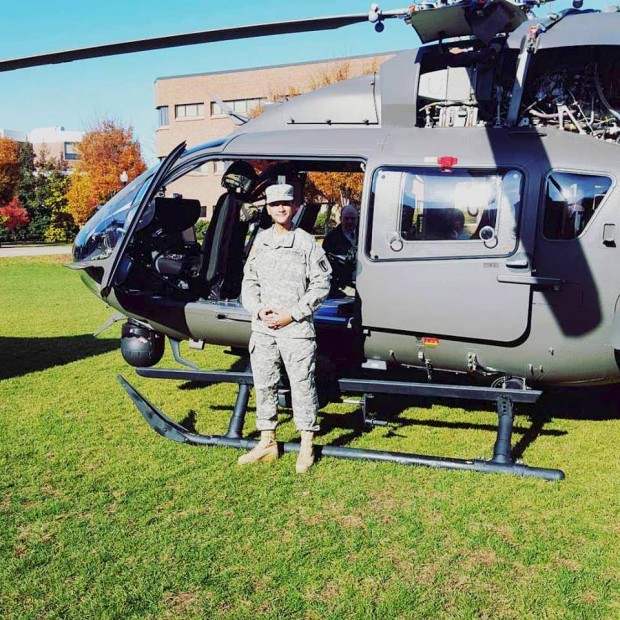 Were you able to build or expand your professional network? If so, how?
Yes. I was able to meet wonderful individuals both from TWC and the wonderful cohort members in the VET initiative, as well as SVA and the many networking sessions they invited us to join. I specifically give credit to the VET initiative, as the program helped us strengthen our elevator pitches. That taught me how to build my personal brand in a way that seems promising to potential employers and connections. LinkedIn training also advanced my professional outreach and was yet another aspect of the professional world that I was able to hone, allowing me to connect with various successful individuals.
How has the VET Initiative helped shape or impact your career goals?
I have always been an extrovert, so meeting new people was not an issue for me. Doing it in a professional setting, however, was new. TWC helped by giving me tips on places to go that were great for education advocates, like me. This was coupled with the many networking sessions the VET Initiative provided, as well as additional events that allowed us to test how much we had grown. I personally got to meet some great connections from the Pennsylvania State System of Higher Education (PASSHE) and Pennsylvania State Employees Credit Union (PSECU) because TWC selected me as a representative from the VET Initiative, which was a distinct honor for me.
What advice would you give other student veterans who are considering applying to the VET Initiative?
Whether you are looking to strengthen your professional skills, develop new connections or get started with what it means to be a professional in today's corporate America, the VET Initiative is sure to be the right program to get enrolled in. The places you will go, the people you will meet, the experiences you will have are all wonderful and things you would never trade for anything in the world. Make sure to come in with an open mind, a willing heart, some tough skin, and most importantly, a drive to SUCCEED. Give it your all and make sure to empower others while you do so. Do not get discouraged to ask for help if you need it, and lastly, make sure you connect with the rest of cohort that will be a part of the VET Initiative with you. Some of the best people you will ever meet will be just down the hall from you.
The VET Initiative offers student veterans a path to demonstrate the skills and experience acquired from their service and make significant contributions to the civilian world. If you're a veteran looking to apply your skills in the civilian professional world, visit our page.
About the Author

Follow on Twitter Visit Website More Content by The Washington Center